Does human intelligence need to be questioned due to the creation of and use of AI technologies?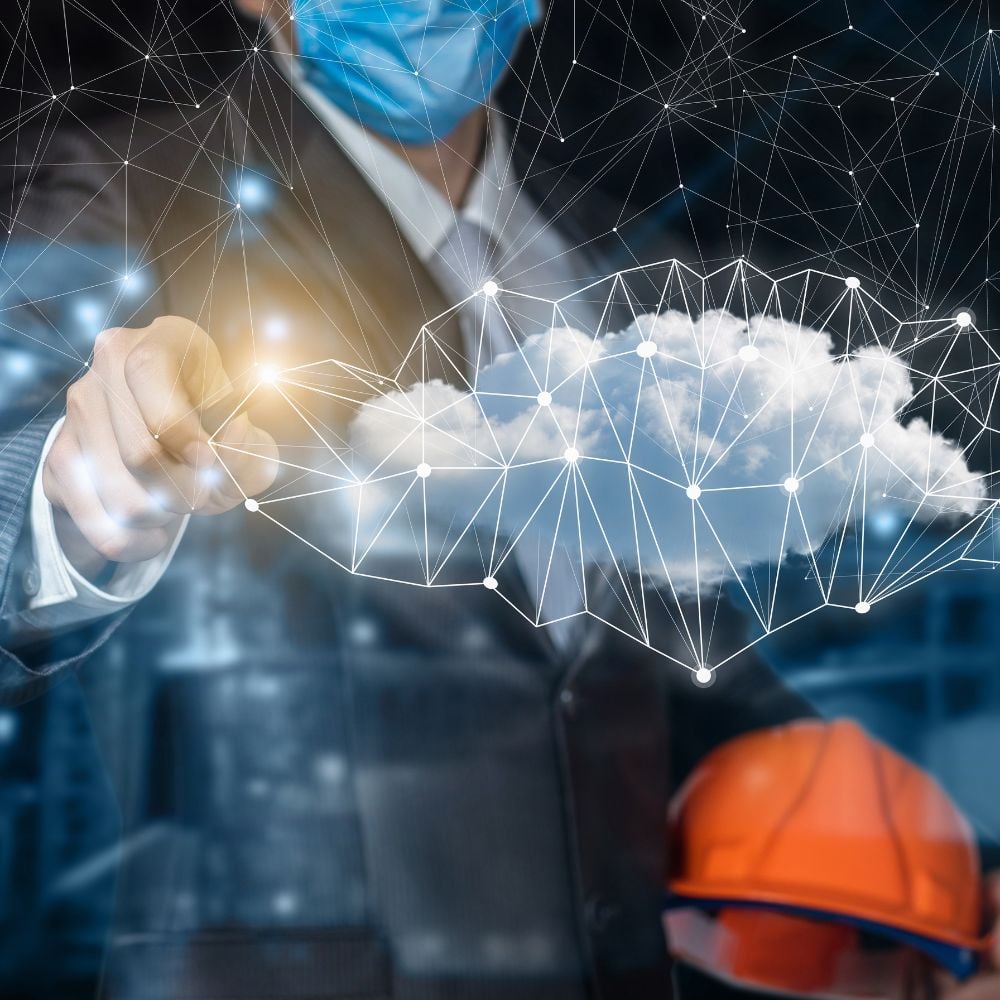 There are advantages and disadvantages to any system. When talking about artificial intelligence, many people are of the mind that AI robots will one day rise up and destroy us all. Then there are those who seek to assure people that AI helps and is not designed to harm. It's very easy to make this argument as innovative, digital assistants such as Siri and Alexa are currently present in many homes across the world. AI can also depend on the repetitive statements that continue to make the bold claim that AI will revolutionize the world in ways that extend far beyond what we've already seen. After all, AI has already been used to perform tasks that are geared toward reducing errors, protecting data privacy, and denying unauthorized access to the private information of many people. 
In light of this positive shift, it's tough for many people to bring up the lapse in ethics and morality that are brought about by the presence of AI. Since AI was first conceptualized back in the 1950s, things have only continued to move forward in a manner that many human workers feel will change the world in a very fundamental way. The days when thoughts of a computer program taking over are long gone, since at this time, machine learning is a very real thing. The ethical considerations are typically seen as window dressing now since the ability to think outside the box usually involves creating another box within a box as those seeking to automate the world are quickly gaining ground. 
Is it cynical to think that the creation of AI is making us lazy, or is it a dissenting voice that people refuse to listen to? Various industries might have something to say about this if people would listen. 
Artificial Intelligence is needed, or is it?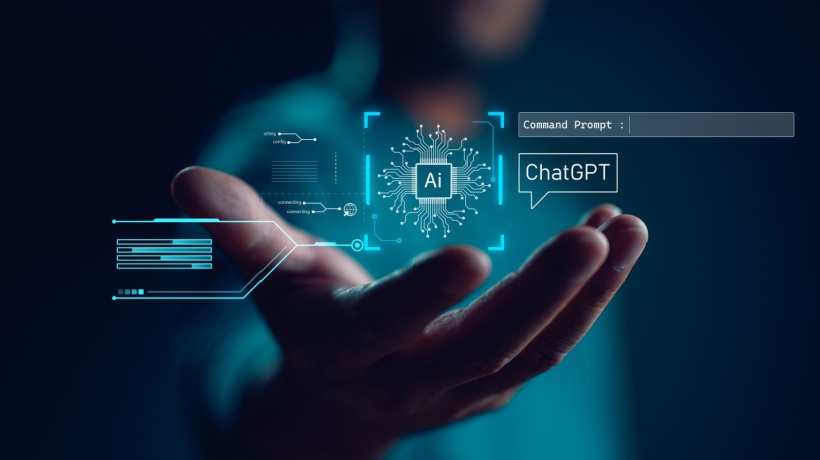 Millions upon millions of people use AI these days, some of them without even realizing it. In that light, it stands to reason that AI-powered programs and their ability to handle repetitive tasks that people don't want to deal with are a huge advantage. Unfortunately, there's the general idea that assigning certain tasks to the care of AI is, for lack of a better word, lazy. The bigger, better deal is something that people are always looking for, and with the amount of data that AI can handle thanks to AI algorithms that can work faster and longer than the average human, many people have put their trust in AI programs. Added to that, the deep learning that is still happening makes it clear that complete automation is bound to become a serious goal in the future. Is that paranoid? Here's a better question. Do people care any longer? 
The Pros and Cons of AI are easy to list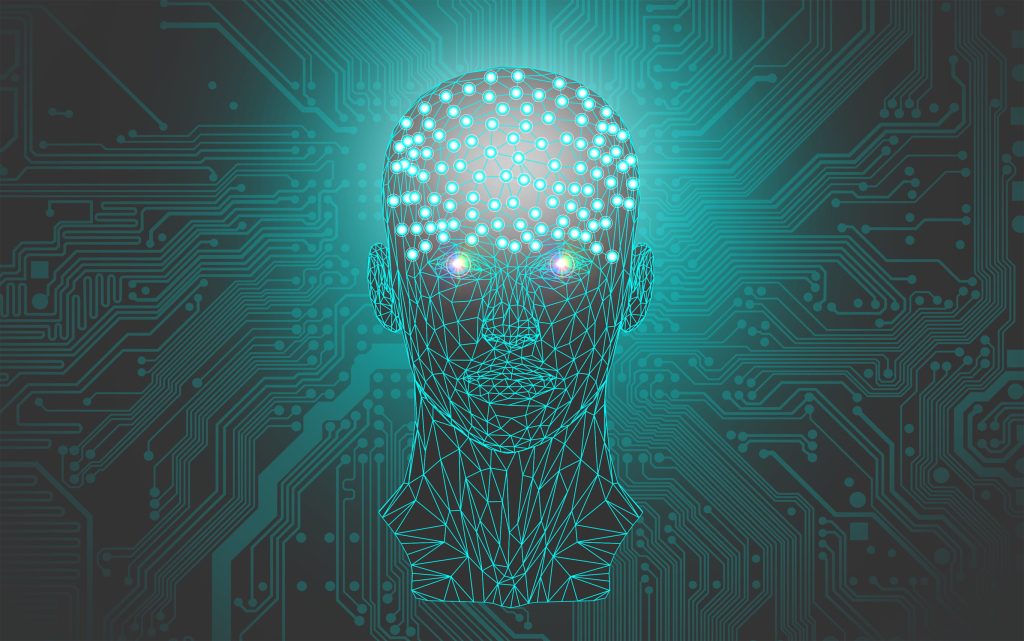 There are plenty of advantages and disadvantages of artificial intelligence to be discussed, but many want to see the good sides without taking into account that the cons of artificial intelligence are a little more extreme than they care to admit. AI can help in many ways, but the pros and cons of artificial intelligence do need to be weighed. Let's take a look at a few of them. 
Pros: 
AI in education-The fact is that education evolves as a matter of necessity. The more we learn about our world, the better. Unfortunately, the fact that we're only human comes into play quite often. Due to its programming and construction, AI also evolves, which means that from an educational standpoint, it can offer new ways to learn, new theories and ideas that can be adopted, and therefore increase the evolutionary jump when it comes to how people learn. AI in education is a boon so long as it helps students in more ways than one. 
Automation-This is what scares a lot of people when it comes to the risky tasks that come with automation. The reason this is a good thing is that automation becomes easier given that machines can work longer, harder, and endure far more than human beings can. Allowing machines to take on the dangerous aspects of automation is a definite benefit. 
Data analysis-The decision-making processes that come to light when analyzing one set of data or another is something that many believe is best left to humanity at this time. Trusting AI with data analysis is something that many people feel is risky in some regards, but the truth is that sorting through various sets of data is time-consuming and extremely repetitive. In this manner, AI  is already extremely helpful.
Cons: 
Unemployment could rise-This is a fear that many call paranoia considering that ever since machinery was invented for one task or another, it's been replacing the human workforce left and right. AI is capable, in many ways, of replacing human beings in the workforce as AI doesn't get tired, requires minor maintenance, and can think much faster than humans and perform quicker as well. While it might be a paranoid fear, many employers are ready to cut back on overhead and their workforce when possible. 
AI is still limited-At this time, strong AI is still a little unreliable since it depends heavily on humanity, even as we continue to rely on AI. AI cannot, at this time, think for itself or think around corners, as humans are well-versed in doing. AI can help humans and perform tasks that might otherwise take longer, but even super AI is still limited in one major way: it relies on those who made it. 
Lack of humanity-Artificial intelligence is used in many ways that people don't firmly understand or even realize. The benefits of AI are easy to see and tend to eclipse one of the most important aspects that too many people don't appear to focus on. Using AI is fine, but depending on it too much begs the question of whether AI enables humanity to forget what it's like to take pride in our own labors. 
AI systems are only as perfect as the people who make them
The general idea that many people hold onto is that AI can perform any task better than a human. Unfortunately, this is kind of true since the limitations on humanity aren't felt by AI all that often. From being able to take on risky tasks to taking in large amounts of data, AI can reduce the time and effort it takes to get just about any job done. But at the end of the day, no matter how AI can make life easier, it's heavily dependent on human beings. Despite the efficiency and productivity in various industries, AI still needs the hands that create it. The day it doesn't, well, then it's fair to state that humans will have effectively phased themselves out of the equation. 
The advantages of artificial intelligence are that it can learn from humans and perform multiple tasks that might take humans far longer while reducing errors and improving efficiency. AI systems can operate continuously and are usually seen as highly rational and practical when used in many different industries. But with human hands and intellect, AI is, as of now, only bound to be as perfect as the people who made it. 
The advantages of AI start with increased productivity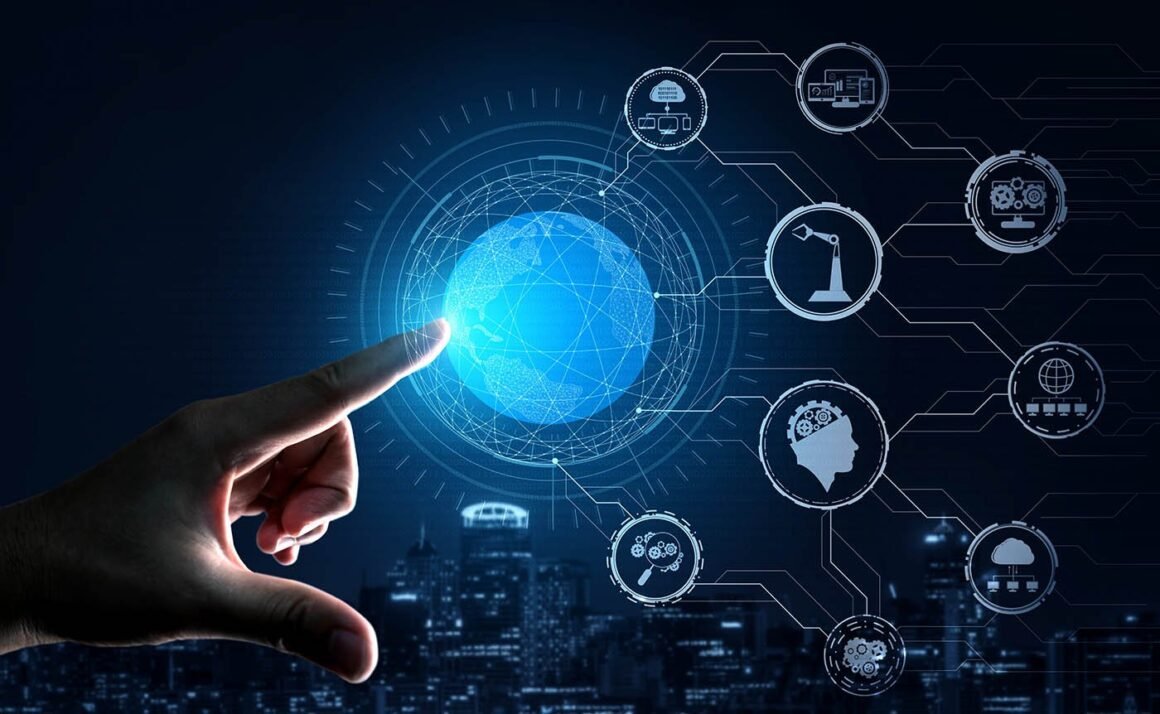 Artificial intelligence is used in many different ways, from the simple spellcheck that many students utilize to AI applications that are used in finance, automation, and other industries that are extremely important when it comes to the lifestyle to which many have become accustomed. With the latest hardware and software, AI can work in a manner that eliminates the need for a human workforce that takes up far more time, is less reliable, and can make multiple errors. In short, AI is seen as the way of the future by many people, and for good reason. 
The disadvantages of artificial intelligence are often ignored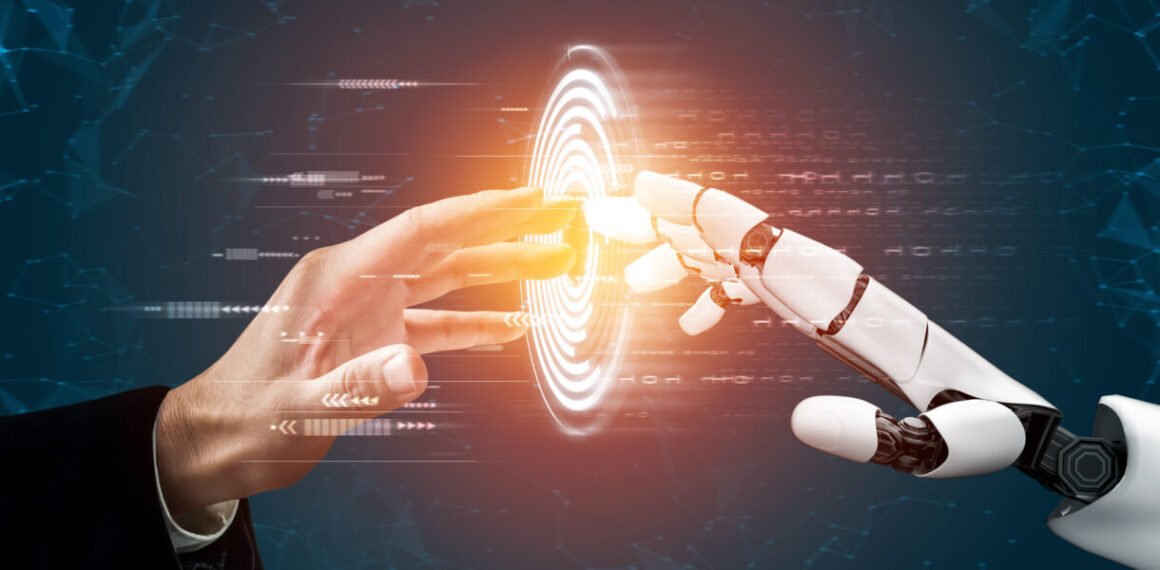 One obvious disadvantage is that many believe that AI makes it possible to use our brains less since becoming dependent on AI can cause a lot of people to sit back and relax instead of thinking of new ways to innovate and develop ideas. What's truly interesting is that as vaunted as it is, AI has already been seen to come up short in creativity or other areas that require a human way of thinking. Emotions play a key role in many aspects where AI comes up short since the human experience and general feeling of importance is something that machines have yet to learn if they ever do. It's also quite difficult to incorporate ethics and morality into AI for one simple reason: machines lack the capacity for the same level of abstract thinking that humans possess, thankfully. 
What happens when AI surpasses human intelligence?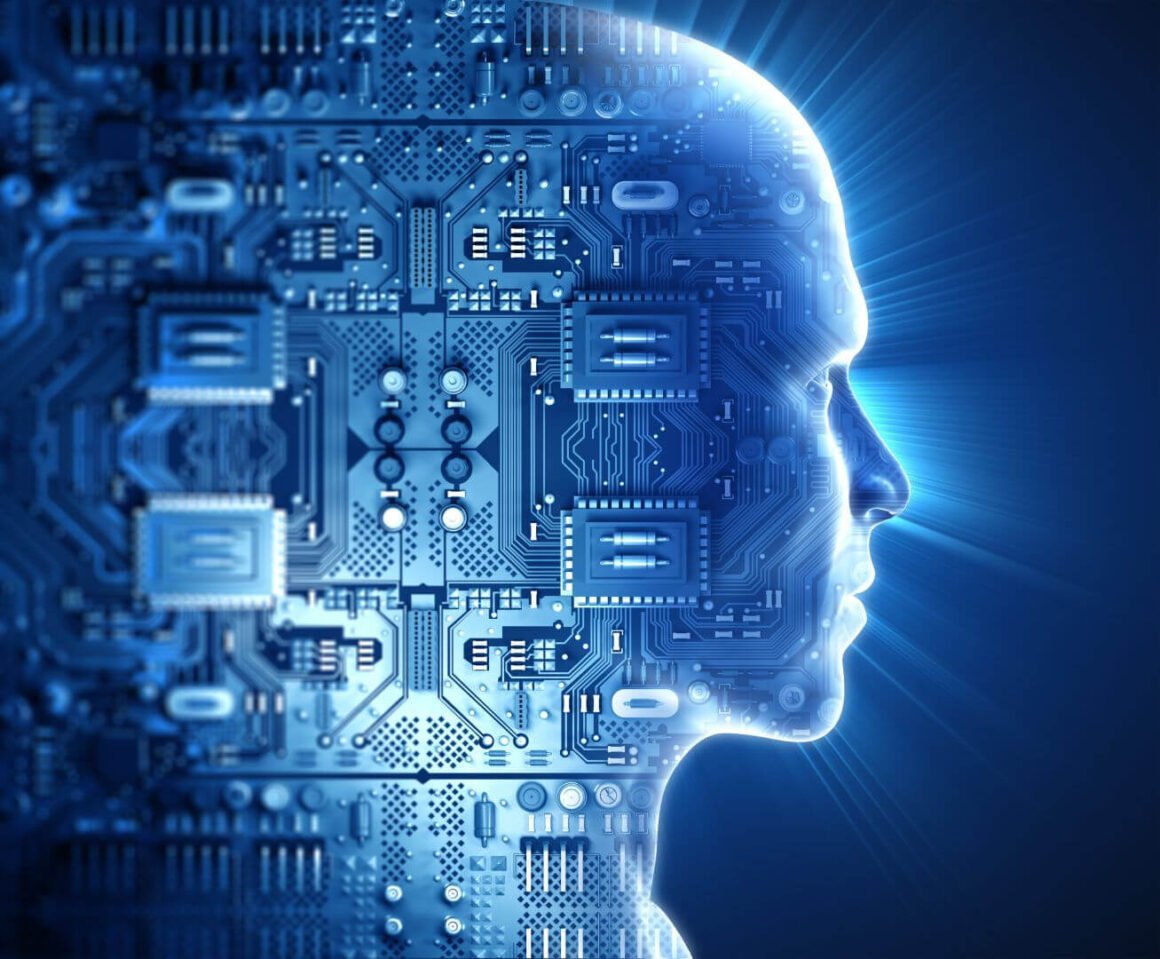 The idea that AI provides users with information, includes developing better human workflows, and preserves jobs easily with the help of different AI-based programs is what many will focus on without fail. But the fact is that while AI benefits from human intelligence and can perform various tasks that are demanded of it ignores the fact that AI has also been making us, as humans, lazy and even lackadaisical is detrimental to the species. Those who don't understand AI-based systems are in some cases better off, while those who depend heavily on them sometimes remain willfully ignorant of the possible dangers. It might be paranoia, but allowing AI to learn too much sounds like a very bad idea, even if it's rooted in science fiction more than actual science. 
WTR? (Why's That Radass?)
The advantages and disadvantages of AI are easy to point out, but many people don't want to see the negatives. Since AI systems were first created, people have marveled at the science behind them and the fact that they can make life easier. Unfortunately, this means that a lot of people are too wonderstruck to realize that the foundation has been laid and our own downfall is just a wrong keystroke away. AI is useful, there's no doubt of this, but one still has to wonder how far some people want to go with AI.