Humans are obsessed with a lot of things, and extraterrestrials are just one more thing that our species tends to think about on a constant basis. Even if people have to make up stories they're willing to talk about aliens. Even if they say they DON'T want to talk about aliens, they find themselves talking about aliens. Honestly, it's one of the most talked-about subjects the world over since it's a topic that people can agree upon as being interesting and highly suspect at the same time. A lot of people want to believe, while a lot of folks just want to worry about life on this planet, not any other. But the fact is that the idea of extraterrestrial life started taking root a long, long time ago when humanity first started looking to the stars.
Gods, demons, or travelers?
Depending on who you talk to, aliens have been visiting our world for a long time, but the reasons why are varied since some believe that we were dumped here by aliens. This would mean that they might be caretakers that are trying to see to our well-being, which might at least give some reason for the emergence of the ideas about anal-probing. Of course, who in the hell really wants to look up that direction when they might have other methods that might be less invasive? In any case, it's easy how early civilizations could have thought that aliens were gods or devils depending on their actions and their method of arrival and departure.
Bright lights would certainly give way to the heavenly theories, though one would have to wonder how hell and its minions would be derived from a visiting alien species. It could be that there were more than one species that visited, and the other types were less than pleasant and were far more savage. It's one theory out of a bunch of them, so give me a break. The fact that there's been so much study put into this idea isn't confusing at all, but it does feel silly at times when some theories are released and people have little if any basis for them. It does explain why pop culture has latched onto the alien idea at least.
Movies, TV, and music have all been heavily impacted by extraterrestrial influences
It's easy to see how the human imagination has filled in the many gaps that exist when it comes to the belief in the existence of aliens. People want to believe so badly that they'll make up their own stories from time to time and flesh out what their dreams and nightmares might bring to them so that they can in turn use this to influence the public's ideas of what extraterrestrials might be all about. From movies to TV to books to music, there have been a wide number of entries in the science fiction genre that have dealt with aliens either coming to earth, humans going to the aliens or the two meeting in some way that's less than optimal for everyone involved. One thing that's usually been made pretty clear though is that humans are far less ready for most aliens as they're either tougher, smarter, more resilient, or all the above. There are a few ways that this is shown in the movies and on TV.
Aliens are often shown as stronger than humans in one way or another as they've evolved to the point where they're able to overcome a human being without much more than their own personal strength. Take the Predator for example, this creature took on a character played by Arnold Schwarzenegger in his prime. Most people back in that day wouldn't have wanted to tussle with Arnold had he really known how to fight, but in the movie the creature not only towers over him, it toys with Arnold in a way that suggests a cat batting around a mouse.
They're smarter. This kind of goes without saying. They've managed to traverse space and possibly time to get to our planet and our people, they have intelligence that we know nothing about and don't know how to deal with. A lot of movies show humans outsmarting the aliens in order to survive, but it's a wonder why the aliens don't simply eliminate the human race before settling in to the planet.
Their technology, meaning their weaponry, is miles above ours. There's no contest here since every movie and show that's ever been devised there's something the aliens possess that's far beyond human understanding. There have been plenty of times when humans have been able to use the weaponry and vehicles of the aliens, but too often it's seen that the aliens have something that can cause massive amounts of damage. Of course, there are aliens that are equipped with natural weapons that are hard to overcome as well. Remember Aliens?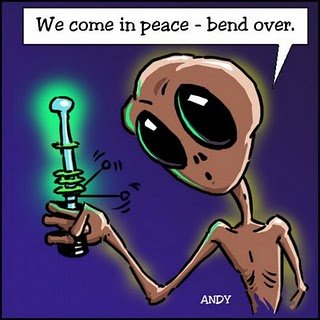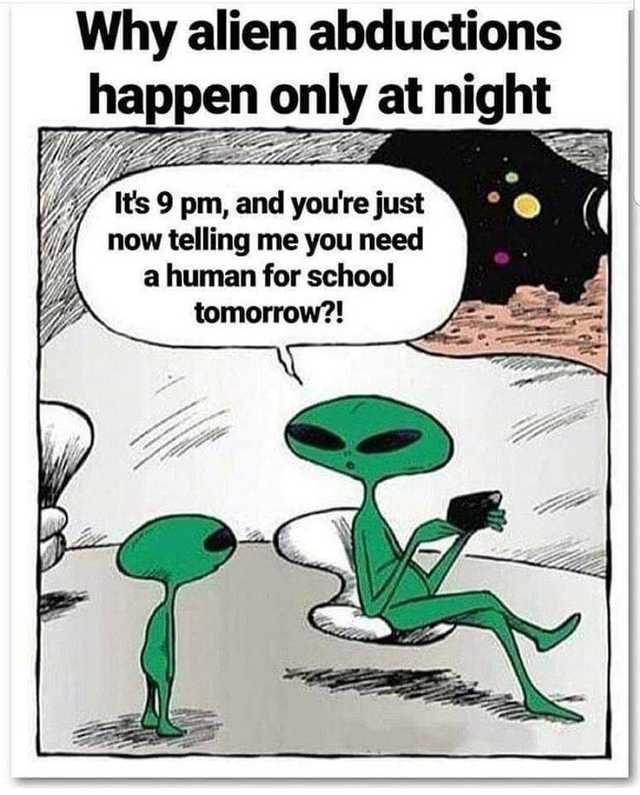 Are aliens real or not?
A lot of people want to believe in aliens and have devoted their lives to proving that they're real, as they've debunked hoaxes and pushed ideas that extraterrestrial life has in fact visited this planet. But while some are called kooks and others are simply laughed at, there are some that take their studies very seriously and have compiled enough of what they would call evident to make it clear that the world we know is not as bland and plain as many would like it to be. Some folks are scared to death to admit that there might be intelligent life out there that is far beyond what earth has produced, either because it means that we're bound to be seen as little more than mud-dwellers on a backwater planet, or perhaps because it would mean that for everything we've done, we're still far too primitive to take seriously.
But as to whether aliens are real or not, many people have used moments in history and unexplained phenomena to bolster their efforts when trying to explain how aliens could possibly be real. Sometimes it's hard to know where to stand on such an issue, but at the very least it's fair to say that in a galaxy as big as the one we live in, it's hard to think that life only came to exist on one planet and not on any other. And in the supposedly infinite realm that is space it's easier to think that if there are aliens, they might have either skipped our world are could be well aware that there is someone down here, but that we're not quite evolved enough for their liking. Hey, the aliens in Star Trek didn't think humans were evolved enough yet to get a hold of until they discovered warp speed, remember that?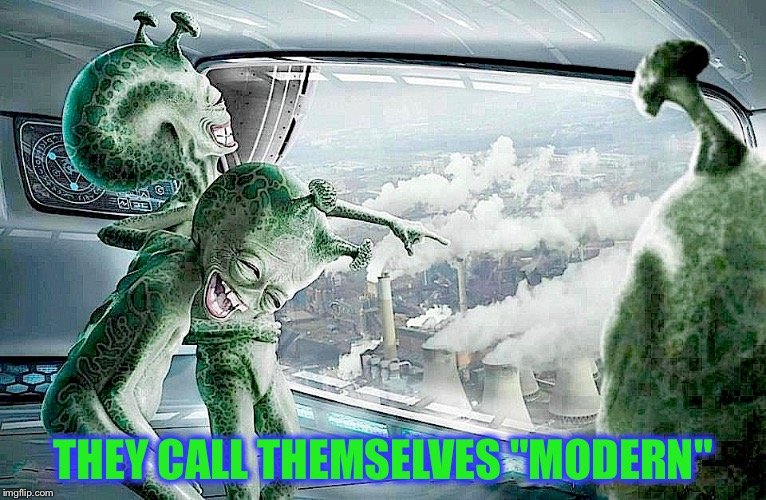 Maybe it's best that aliens haven't made their move yet
It's very possible that aliens look down on our planet from afar and think "Hells bells, they're like children." And they wouldn't be wrong, would they? Our species quibbles like children over just about everything these days, and sad to say, it's not a new development. Whether it's going to war over land, resources, or sheer pride and honor, humans have done some truly stupid and horrible things to each other over the millennia. Perhaps aliens have been watching us and are either:
Laughing their asses off at how foolish we are. Let's face it, anything we say about aliens is our own biases coming out in order to help us rationalize and explain what we don't and can't fully understand without meeting the truth face first. But if they are laughing it's well deserved since humans have done many truly ridiculous things.
Horrified by what they've seen. It wouldn't be to hard to believe this since it's very likely that those that have managed to find a way to traverse the stars would have found a way to coexist long enough to bring their civilizations to a level of existence that might have finally seen the futility of conflict. Of course, the opposite could be true as well.
Waiting for us to finish each other off or weaken the species to such an extent that they can take over. Just imagine that, a hostile alien species that could probably wipe us out but doesn't want to take the trouble of losing any of their own people or technology, and are content to sit back and let us wipe each other out. Depending on their longevity it could be that a few thousand years might not be that much to them.
Stuck on their own planet and simply have better telescopes and technology that allows them to see what's going on. Think about that, for all that we're concerned with aliens invading, maybe they're no closer to being spacefarers than we are but have better satellites, drones, and other technology that might allow them to keep tabs on us. How ironic would that be?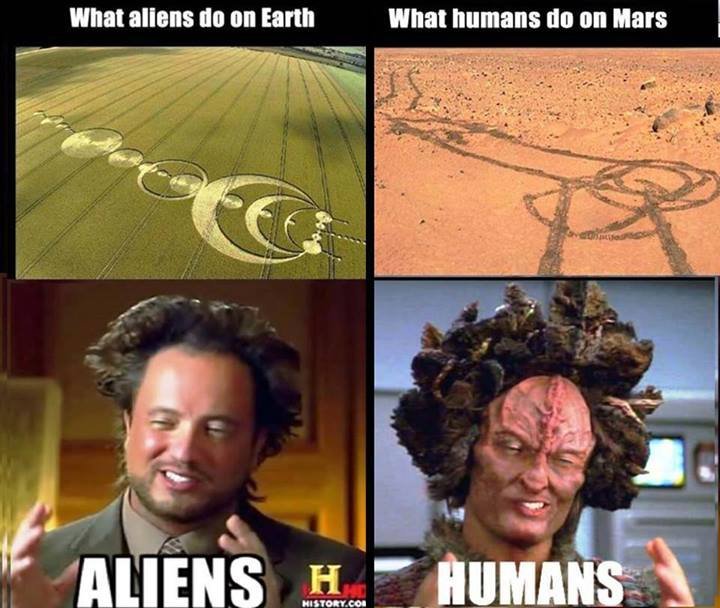 What if we've changed alien cultures just as they've inadvertently changed ours?
It's an interesting thought, isn't it? Just imagine if we've changed another culture if they think about aliens visiting their world. That would be kind of a trip if we're stuck on our planet wondering about aliens only to be somehow influencing another civilization that's convinced that we exist. What would be the odds?