Maybe the model name of the first Tesla cybertruck should be switched to the Black Widow, yeah? Too soon? It would certainly fit since the truck was initially going to be available at the end of 2021, but now the production line is apparently going to start up in 2022. 'Apparently' is the right word here since after everything was kind of mucked up by the emergence of the dreaded year known only as 2020, things have been kind of off-kilter for a while now and are still getting back into gear at the moment. As for the cybertruck, the strange, 80s-looking vehicle, there appear to be issues with the lack of raw materials, a proper production facility, and of course that 'bulletproof' glass that shattered when it was hit with a steel ball. That certainly makes a person feel safe…
Nail-biting issues for Elon Musk (maybe)
There are a few other things that might be counted as difficulties for the cybertruck, along with the fact that Elon Musk has already stated that it's not as much of a priority as the Model Y is to take precedence over the cybertruck. There are a few other problems that could arise as well, such as:
An overcrowded market: Apparently other big companies are getting in on the electric car market, as well as hybrids, and by the time the cybertruck makes it to the consumers it's likely that they'll have several different vehicles to choose from. Trying to convince people that the Tesla is the best isn't going to be hard with some folks, but it will still be a tough sell in some areas.
Lack of raw materials: It's hard to see how this could possibly be a huge problem since one would think that it would have been factored into the initial plan, and that contingencies might have been implemented so as to guard against this. But if this is a problem then it's likely that the issues run even deeper.
The look of the truck: I really want to see all those folks that throw a tizzy over one little thing being off or wrong on their car or truck look at this thing and not think of Tron, or Tetris, or something along those lines. Rolling down the street in one of these almost makes a person feel as though they're headed back in time to some 80s, action movie war zone and needed to bring in 'the big guns'.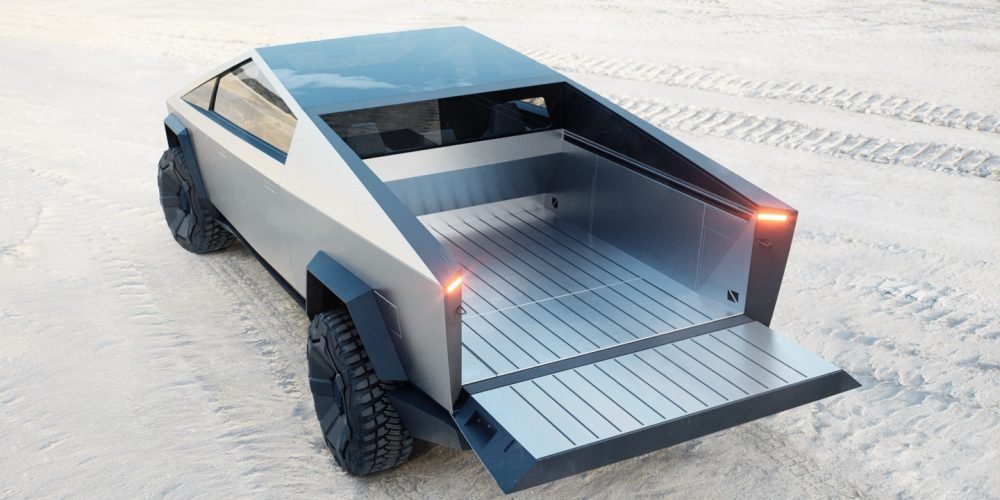 Seriously, the cybertruck looks ridiculous
Coming from someone that loves trucks, partially because it's a man thing (don't get bent out of shape, women love trucks too), and partially because of the added power that a lot of trucks come with, this thing is hard to even look at. Obviously, it's designed to go off-road and be able to serve as a rig that can haul a good deal, but, and no offense, it looks like something a beginning art student drew in the third grade, and on top of that, the thing is going to a be a pricey item, just like many other trucks. That was to be expected though since a $40k to $70k price tag was bound to happen depending on the model a person bought.
But the funny thing here is that there have been roughly a million pre-orders on the cybertruck as of its announcement in 2019, and one can imagine that some people are getting a little irritated that they put down even a $100 deposit on one of these things. The upside for the people that plunked their money down is that this is refundable, so if they're not feeling it at the moment they can easily pull out and get their money back. How many are going to though? I definitely would, but it could be that I prefer driving something that looks like it's for the road and not a lunar landing.
Elon Musk must know something the average consumer doesn't.
Yes and no on this one since what he knows doesn't really equate to why the cybertruck looks like an attack vehicle from the G.I. Joe cartoons. The latter part is because apparently, the materials being used are so hard that they might break the stamping press if they attempted to try using curves. So instead, they're going with the angular, looks like it was drawn by a grade-school student appearance because they can't think of a way to put any eye-appealing curves on the thing. Have fun storming that futuristic beach in this thing as you go pew-pew while wondering if Elon Musk has actually ever been inside an actual truck.