If there was ever a time to remember how great Ukraine is, it's now.
Anyone that's been watching the news lately knows a little too well that Ukraine has been in dire straits lately. This article could expand on the fact that things haven't been going all that well and Russia is being way too aggressive, but instead we want to show you a few reasons why Ukraine is worth taking a look at, both to ease the tension and to remind people of the positive aspects that are there to be seen. One can't really hear the beauty of a country just hearing the name, and the fact is that Ukraine is quite a beautiful place when one ignores the media and takes a good, long look at what the country has to offer.
Whichever side of the current issue people might fall on, the agreement that Ukraine has plenty to offer is something that people should be able to unite over. Trying to badmouth Russia and what they've been doing to the country is just too easy and is bound to open up debate as to who really needs to be supported and why, and that's the kind of discussion that really doesn't need to be furthered, at least in this article. Trying to extoll the virtues of a place and remind people why the world is full of amazing sights is typically a far better idea than trying to continually divide the world based on what happened in the past. But that's a hard lesson to understand obviously, and an even harder one to apply when dealing with those that aren't willing to let old grudges die down.
One has to remember that a country doesn't stop being beautiful when a portion of its people do, and that real beauty isn't something that can be stripped by hatred. Unfortunately, beauty can be marred for a long time to come by the ridiculous acts of humanity that don't often take into account what it means to scar a country. It's true that pretty, flowery words and fiery condemnations are taken differently by everyone and are often disregarded unless they happen to serve a purpose. But the purpose of this article isn't to condemn Russia for what it's doing to Ukraine, though it will show people that unless aggression is halted and people are somehow convinced that there is another way, then the world we know swiftly fades, as it's done more than once in the past.
The landscape is a little more fragile, and durable, than people might think.
It's amazing that people can look at sights such as these and not feel something of the ethereal touch them in a way that reminds us that beauty is multifaceted and definitely subjective. What works for one person won't work for everyone, but the truth is that a peaceful situation doesn't appear to work for everyone. Sights such as these are great while they're still around, and they remind us of what the country of Ukraine stands to lose.
The recitation of history, the description of how beautiful a countryside is, and all the other sentimental feeling that can be put into the description of a location usually gets ignored by a lot of people until one finds that it suits their needs. But the thing about this is that using such information as a plea is, of course, going to fall on deaf ears, especially those that might be thinking less of sentiment and more about controlling whatever it is that they see. Like it or not, beauty in a country is something that matters, and yet at the same it doesn't since it's slightly less fleeting than anything else that makes up that said country.
Appreciating Ukraine for a number of things that it's provided the world and those within its own borders is important and whether people take the time to appreciate it or not. But looking around the country at all the wonderful things that have been created by the humanity for the enjoyment of humanity. These are the types of things that one might want to think about when it comes to the ruination of a country, as well as the downfall of the people that are descended from those that helped Ukraine to develop and keep such a wondrous culture in the first place. Some folks might think I'm a bit nuts for taking this route and trying to build up sentiment for any place, but one should at least give some though to the idea that if another country seeks to take over in an aggressive and highly suspect manner, the loss that's to be incurred needs to be tallied before the first act is taken.
There's more than one thing to enjoy about any country.
Food is fuel, which is necessary for life, but food is also part of an identity as well since much like anything else that humans do, the food we create can tell us where a person is from, or where their people originated, and what kind of history their country is steeped in. It's true that many foods have been muddled in their identity over the years as people have spread across the world from country to country, taking their culinary experience and expectations along for the ride. Has the same thing happened with Ukraine? It's very likely since a lot of their food is similar to many parts of the world in various ways. But the country has staked its claim to the world with its own touch on several dishes that are well-known to be highly popular and indicative of Ukraine's long history.
It's funny to think that food might take precedence in any discussion of a country when some would think of it as purely fuel by a lot of people, but the truth is that when it comes to any country, food is still an important aspect. Think of it this way, when thinking of any country where does your mind go eventually? Can you think of any country without thinking of at least a few of their signature dishes?
There are way too many different dishes that Ukraine favors to explain how they all tie into the country's identity, much like any other place. But one thing to know is that when it comes to food, it's more than just fuel, it's the expression of a country that helps to identify who they are, what they've done, where they've come from, and what they've been able to do with the raw materials that have also been a part of their country, as well as those that have been introduced by other countries over the years. The statement that food is a substantial part of a country's identity might sound silly to some folks, but the truth is that without its signature foods, a country's overall identity is not complete, as like it or not, the fuel that each country consumes helps to define who its people are, what they've gone through, and how they've evolved.
It feels like a stretch, but try imagining a country without their signature foods. Food is fuel, there's no doubt of this, but the type of fuel, and the manner in which it's presented, has a great deal to do with how a country is seen by the rest of the world.
The people are important as well…yes, DUH.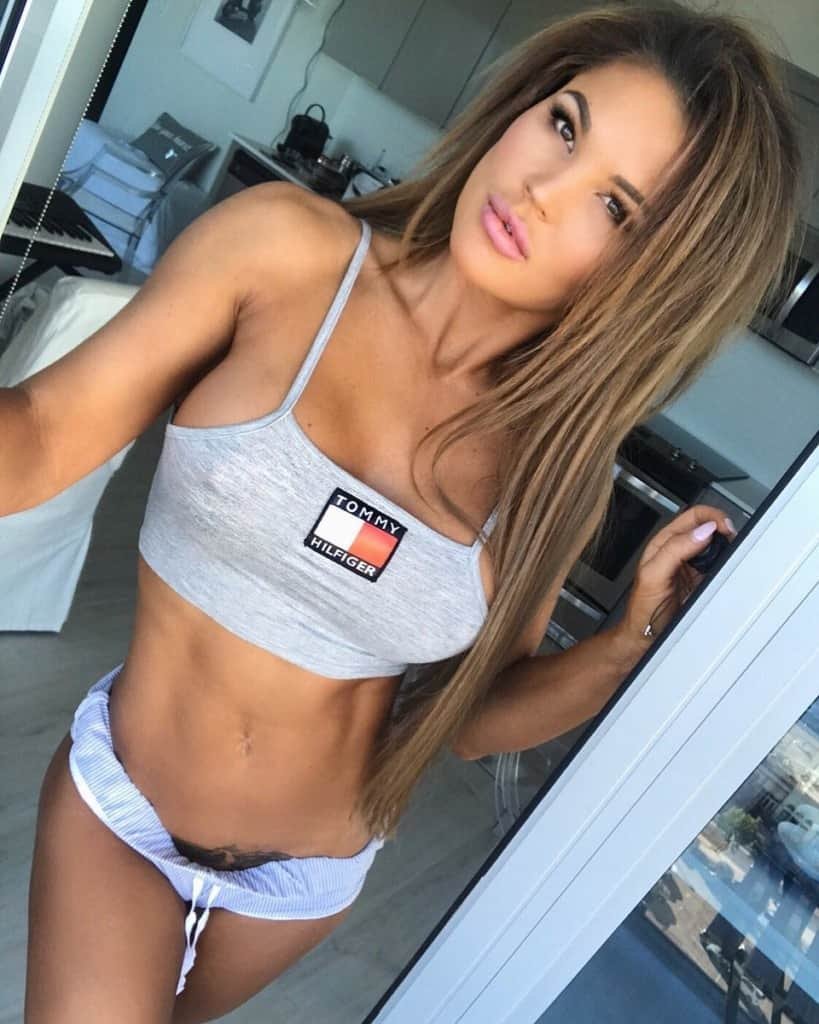 I could go into a large spiel about how countries and their people are to be respected and how each and every soul within the borders of said country are equally important. Well…it's true to be perfectly honest, but this is Radass, so you have to expect that we're going to talk about beautiful women and why they're important as well when it comes to one country or another. Why are beautiful people important? Well, at the risk of sounding sexist, beautiful people tend to get the attention of many people far more often for a number of reasons. Beautiful people, women in particular, have been gaining the attention of people for centuries, and the reason why has varied from one century to another.
It sounds a little off-putting, doesn't it? It sounds like something you might hear on a comedy skit from the 90s, but the thing is, it's true. We enjoy looking at beautiful people and holding them up for one reason or another, especially when it comes to how we see one country or another in a few different ways. Ukraine has several beautiful people that have come from within its borders to make a name for the country, and themselves.
It's not just enough to state that Ukraine has beautiful women that have helped to keep the place recognized by the rest of the world, it's yet another reason why thinking that this country is just as important and as worth keeping pristine inside and out should be shared. In other words, Ukraine's culture, history, and their hot, HOT women are meant to be shared with the world.
WTR? (Why's That Radass?)
Recognizing the beauty and importance of any given country in this world is fairly simple, but getting people to care about it can be tough. Hopefully we'll be able to continue to look at Ukraine in such a manner, since with everything that's been happening lately one can't help but think of what the country might look like in the months and years to come.