There are several great people of color in videogames, and a lot of them kick ass.
As Black History Month continues to roll on we're primed and ready to show some of the most Radass things that we can think of in order to show how far things have come and why they're important. Video games are often regarded as a bunch of code that's been designed to grip the imagination and attention of the people, but have little to no real educational value when it comes to life. That's not entirely true to be fair, since a lot of video games came teach people how to be more human to each other.
The representation of people of color in video games has been growing steadily over the years as comic book characters have been included in various video games, but it's fair to say that it's been going fairly slow as a great number of protagonists have typically been white. That's a fact that's incredibly difficult to argue since the truth is that a lot of video games have created a great number of main characters that people enjoy, but has not managed to push the idea of a black lead character. Things have been changing though, and while there are a lot of games out there, some with leads that are people of color and some in which the diversity has been raised even if the lead character isn't a person of color, the truth is that things are still moving forward.
At this point it's very easy to find people of color in the games. While they're not always lead characters, they do tend to have a great deal to do with the story. Some of these individuals are supporting characters, some are villains, and some are simply there for various scenes within the story. In a lot of ways, those that have shown up in one story or another have contributed more than a little bit as they've often been situated in a manner that helps to push the story forward. Let's take a look at a few of the more popular among them, shall we?
Barrett Wallace-Final Fantasy VII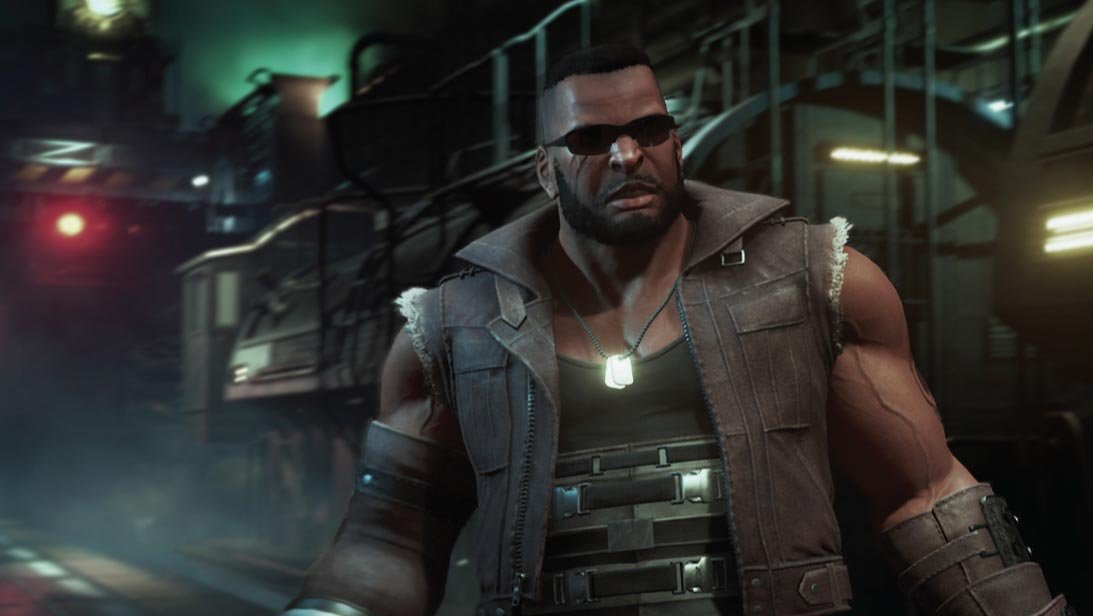 As one of the more physical characters in Final Fantasy VII, Barrett is the kind of guy that a person might be intimidated by initially since he's gruff, blunt, and doesn't have any issue telling people what he really thinks. But when a person finally gets to know him they'll find out that he's blunt, gruff, and ready to kick ass at the drop of a hat, but is also possessed of a lot of heart since he takes his place in Avalanche very seriously and is more than ready to give every Shinra associate a piece of his mind, and then some.
Jackson Briggs- Mortal Kombat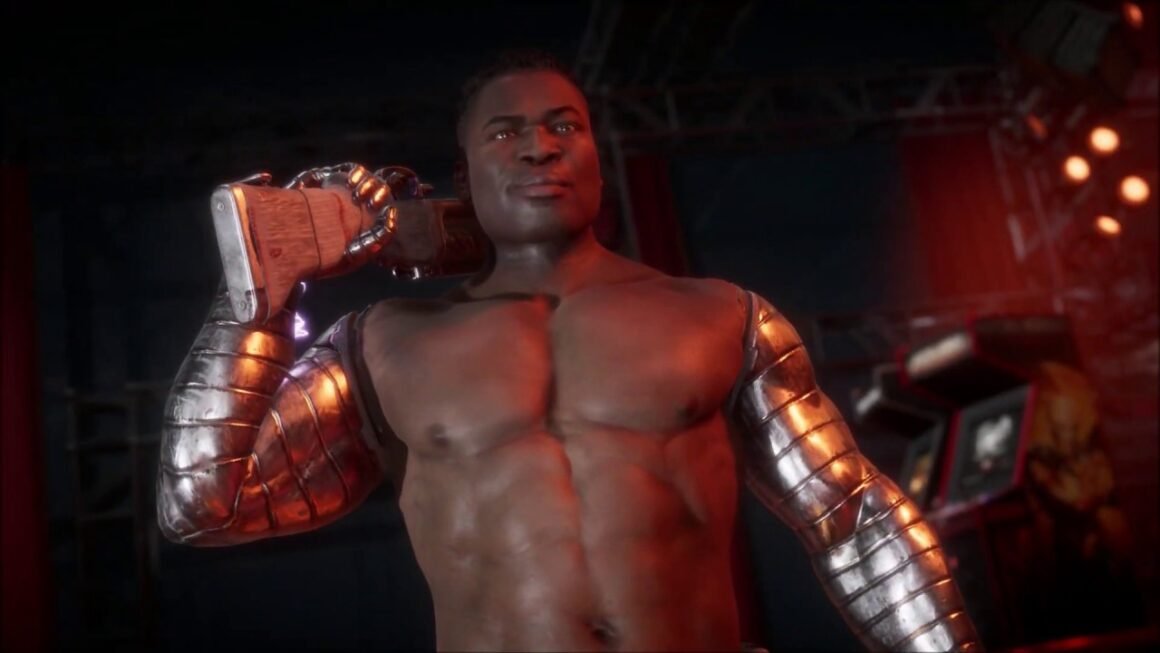 If not for Sonya Blade there might not have been a Jax since he made it into the second game and then became a fixture of the franchise. There was a story given as to how he lost or augmented his arms, but the fact that it's become canon that his original arms were destroyed has been a tale that a lot of people have come to enjoy a lot more. The fun thing about Jax is that he's not a supernatural character and is able to kick ass as a regular character that's been augmented by technology, instead of an unknown magical quality.
Eddy Gordo-Tekken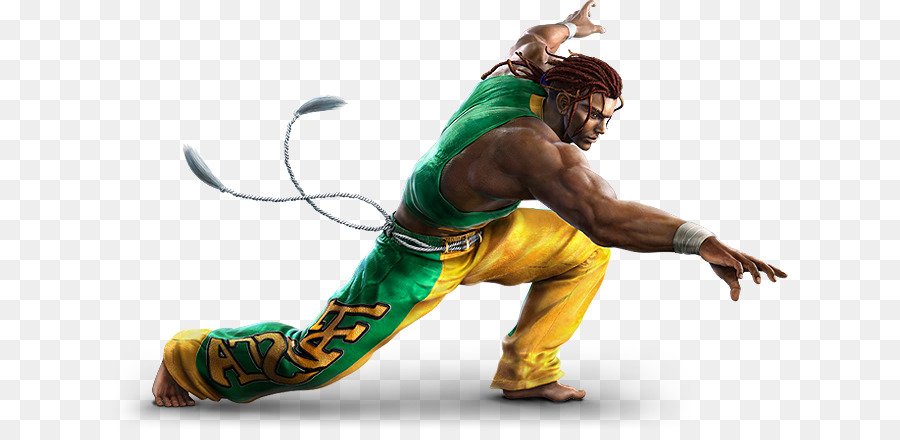 A lot of people don't know about Eddy Gordo since when it comes to Tekken there are a lot of characters that kind of fly under the radar. It's tough to think of why since as another fighting game it's been one of the more popular over the years, but as far as his fighting style, Capoeira, goes in the game, it's fair to say that people enjoy watching Christie Monteiro a little more since…well, think about it. But Eddy is still fun to watch since he's a lot more aggressive than Christie and his skill level appears to be just as high. Hey, if Christie was a woman of color she'd be on this list too.
Zasalamel-Soulcalibur
There have been a few characters added into this franchise since it was first introduced as Soul Blade on the PS1, but Zasalamel is by far one of the strangest. He's also one of those that takes a while to learn when it comes to his most powerful moves and his special attacks. But the potential for this character in the game is pretty cool since his backstory is fairly interesting and like everyone else in the story he's connected to the twin swords, Soulcalibur and Soul Edge, in some strange way.
T.J. Combo-Killer Instinct
T.J. has been pushed as one of the cockiest, most arrogant individuals in any game and it's not hard to see why. The guy has the type of fighting spirit that makes him incredibly tough to keep down, but when he was augmented by Ultratech to become even stronger and durable, Combo became even worse. His arrogance ended up costing him, as did the admission of a surgeon at Ultratech when the guy sold his story. Stripped of his belt and his pride, it took a while for T.J. to get himself back into the game, but he did it on his own and without help.
Tanya-Mortal Kombat
As a character, Tanya isn't exactly a powerhouse in the Mortal Kombat arena, but she's still someone to worry about since she tends to ally herself with some of the meanest and most powerful characters in the game. What makes her really treacherous and ups her value as a character is that she's an Edenian that worships Shinnok and even followed Shao Kahn, though it's always been kind of apparent that her best interests are all she really thinks about. Some would say that this makes her an opportunist, but it could also be argued that she's a survivor as well.
Jacqui Briggs-Mortal Kombat
Jacqui Briggs is kind of like her old man Jax, but she has her own style and her own way of doing things even if she happens to admire and respect her dad in a lot of ways. What's fun about this character is that a lot of folks might have thought that she would be a clone of sorts of Jax, meaning that she would be like a female version of him and nothing else. But despite having devices that are attached to her arms she's still been given her own personality, which is like her father's but a little lighter since she might act like she's about to pound a person's face in without getting to know them first.
Jade-Mortal Kombat
As deadly as this character is it's tough to think that she's been kept tucked in the back for so long since she's capable of fighting at a distance and up close and her skills and abilities are great enough that she can challenge a wide variety of fighters before she's outmatched. But on top of that, Jade is by far one of the hottest and most impressive characters in the game. Some folks even prefer her to Kitana, if you can believe that.
Disco Kid-Punch Out
As one of the more low-level boxers, this character comes off as rather silly and doesn't really enter the minds of a lot of people without causing a gale of laughter. Of course, that's kind of the point of this game when it comes to all of the characters since they're so over the top that it's easy to think that they're goofball versions of real stereotypes. The Disco Kid is one of those that are fairly easy to beat since like many of the lower-end characters his moves aren't exactly tough to map out. But he does offer up a bit of a challenge if you don't know what to look for.
Sheva Alomar-Resident Evil 5
It's easy to say that Sheva's life isn't something that reads like a nice, peaceful existence since she wasn't exactly treated well for a good part of her life. But those that trained her to be a soldier and to kill, among other things, turned Sheva into a weapon that was still human enough to appreciate. As a member of the Resident Evil games she's someone that a lot of people have an opinion about, but she's going down in our book as one of the more awesome characters.
WTR? (Why's That Radass?)
Video games have been increasing in diversity for a while now, and it's been fun to see since we've been able to play against or with various characters that have changed the landscape of gaming in a big way. Hopefully, this trend will continue since there are plenty of characters that might be able to keep things moving along in a way that will keep everything balanced and entertaining at the same time.