Black music has had a huge impact on multiple genres over time.
We wouldn't properly represent and celebrate Black History Month if we wouldn't try to describe such cultural richness and variety that Black music keeps on giving us through centuries. There is much more to the history of Black music than one would imagine, but we will focus on the key genres we all know and love. We will also suggest from the Rad angle how you could enjoy each of these genres and experience them in their fullness.
From country to modern-day hip-hop – Black music has a rich, colorful, but at times also very painful and turbulent history. Here is how Black music evolved through time and genres, from playfulness, through shackles and chains, to modern-day freedom and ultimate popularity.
Genre: Country
Dating way back to the late 17th century, country music is one of the oldest genres in Black music. It originated with the old instruments that resembled banjo and bloomed among enslaved African populations on the North American continent. Early country music was a vibrant mix of English or Scottish, African music, and minstrel songs.
Fast forward to the 19th and 20th centuries and after lots of cultural appropriation, country music went through reshaping and became the so-called 'Hillbilly Music' which was the badge of pride for white Americans. Even though Blacks were temporarily erased from the country music history, and even though it is only a 'small' success in the world of entertainment compared to centuries of oppression and marginalizing, Lil Nas X grabbed country by the balls in 2019 with the track Old Town Road. Even though this is the most modern iteration of the good ol' country there could be, it doesn't change the fact that it stayed on top of the Billboard chart for 17 weeks.
How to Enjoy Country like a Pro
Ah, there is only one way to enjoy some good Black country music like Aaron Neville, Charley Pride, or Jimmie Allen – park your horse, take off your cowboy boots and let the breeze go through the hair on your chest as some mean country tunes are coming from your Air Pods. Convincing enough? We thought so.
Genre: Blues
Blues is when you want to be melancholic, but with better taste. Blues is the fanciest sad music there will ever be. It started blooming in the 20th century with Ma Rainey, then through Robert Johnson and Muddy Waters. Blues music had an influence on creating other genres, like rock 'n' roll. It was highly debatable what genres had the most influence on it because it presented a form of the hybrid genre, joining black and white music. Nevertheless, blues gives us pain and pleasure, all in one. You have to feel like a badass listening to it.
How to Enjoy Blues like a Pro
Don't be an emo bitch – cry like a man with some tasteful blues. Pour yourself some rum, turn that damn music up and listen to those people cry their hearts out through their music. Listen to that guitar cry as you recall that woman who broke your heart. When you are sad, be Rad sad – do it with the blues. But then, pick yourself up like a real manly man, with some Muddy Waters. Come on.
Genre: Soul and R&B
If anything screams Black pride, it has to be soul and R&B. It was created by oppressed, suppressed voices of slaves, poor communities, and believers. This mixture of rhythm and blues, gospel, and even jazz, started to rule the Black music scene in the mid-20th century. One of the "children" of soul would be the always-remembered Ray Charles. Then come the powerful Aretha Franklin and Mr. Soul (and R 'n' B, too), James Brown. Some new names of the soul genre have to be Alicia Keys with her piano, as well as John Legend. We only scratched the surface with these names, not being able to honor so many artists in all of these genres, but we are trying to mention the most popular ones.
What is specific about soul and R&B and differs from blues? It has this strong gospel note to it, always giving us strong vocal performance, whether it's vibrant and quick with the horn section, or lengthy and slow with piano.
How to Enjoy Soul and R&B like a Pro
These are genres you can dance to, get happy, sad, or proud. Put some Aretha on if you want to impress your woman; listen to some James Brown when you feel utterly cool; turn up a Marvin Gaye tune if you want that steamy time in the bedroom.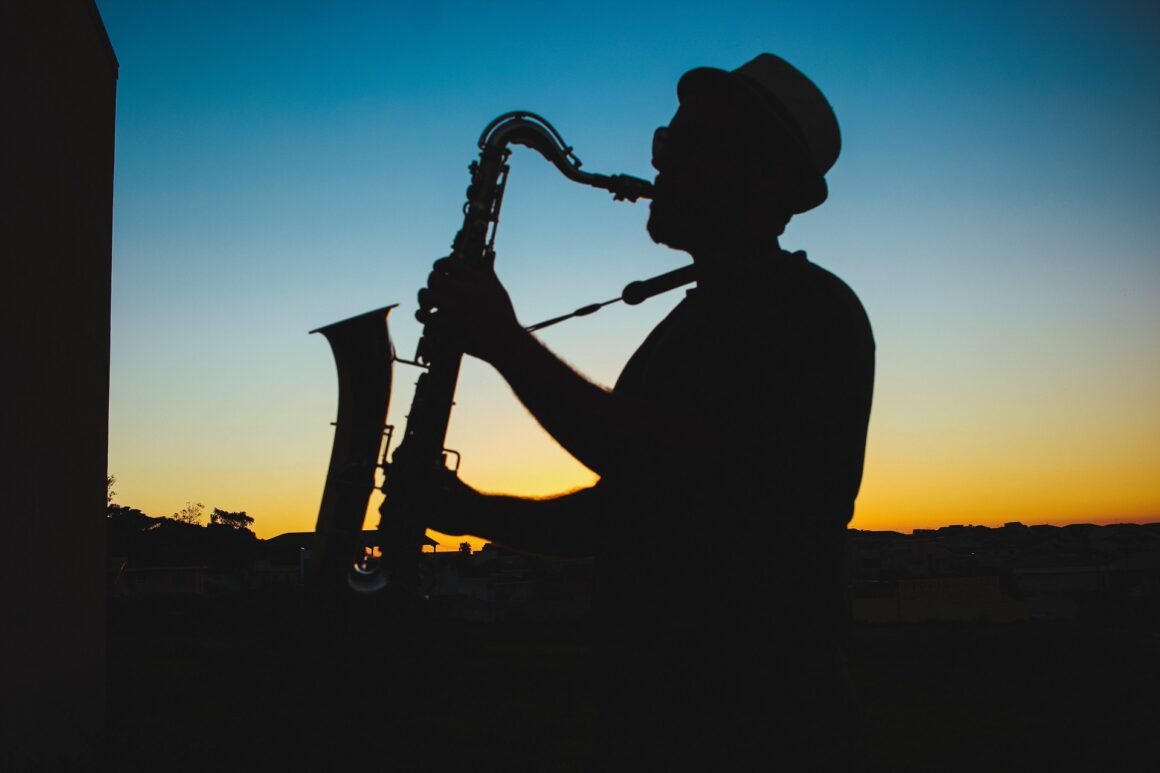 Genre: Jazz
With its beginnings in New Orleans in the 18th century, jazz had to be one of the older genres, and one of the genres in which Black people were semi-free to create their own tunes. From barbershop quartets to legends like Nat King Cole or Miles Davis, jazz became mainstream and reached Europe, too, at the time.
How to Enjoy Jazz like a Pro
If you have jazz on your playlist, you are a true Rad gentleman. Pour yourself a brandy, light up a Cuban cigar – ok, be mindful of your lungs in Covid time, don't get Covid Dick – and imagine you are in a dark bar where Miles Davis is destroying that trumpet.
Genre: Hip-Hop
Last but certainly not least, hip-hop has reached unimaginable heights in the mainstream world. Beginning as a primarily American genre – and a ghetto genre, frankly speaking – it made spinning and scratching records the ultimate art. On top of that, talented MCs got the spotlight with their rhymes. The music was characterized by sampled and 'mixed' soul and R&B songs with strong lyrics performed by Masters of Ceremonies (MC's) in clubs. Fast forward to the 2020s, the underground scene very much emerged. In 2018, hip-hop officially surpassed rock and became the most popular music genre.
Nowadays, hip-hop is popular all over the world, and every country has its own version of it. But, we should never forget where it came from. From NWA or De La Soul to today's Jay Z and Pulitzer winner Kendrick Lamar, hip-hop artists are not only internationally recognized – they are some of the highest paid, crème de la crème in the music industry.
How to Enjoy Hip-Hop like a Pro
How do you not enjoy hip-hop? Hype yourself up in the gym; educate yourself with some Kendrick Lamar; celebrate your victories with some DJ Khaled; feel like a badass with some Eazy E and Ice Cube. Roll a blunt with some Snoop D O double G. There are so many ways.
WTR (Why's That Radass?)
Black music is the ultimate form of radness. Whether you want to make babies over velvety Barry White's voice, pump those biceps in the gym with some Dr. Dre, or enjoy the incredible vocals or Aretha, you will be Rad nonetheless. Also, being educated – and sharing this article with your friends so they can also learn the basics of Black music genres – never goes out of style.