Respect the beard, always.
A bearded lad is a Rad Lad. Not that we discriminate freshly shaven Radasses, but we admire the commitment and pride that goes into every well-maintained beard. Every bearded gent wants his magnificent beard to look its best at all times, right?
Scruff became a thing of fashion even before the pandemic, and then when we all got locked in, many of us – ok, all of us – turned into unshaved cavemen. With the world reopening, many gentlemen realized they needed a tidy-up. That's why a good beard trimmer is of the essence.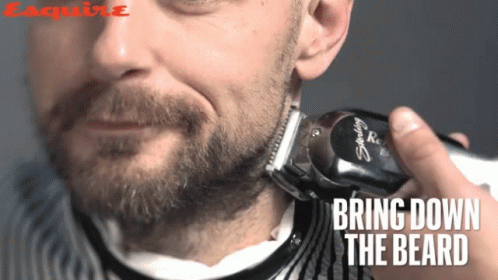 If you want your scruff to look fresh, trimming is a must. Let's check out some of the best beard trimmers to have on hand.
Wahl Professional Cordless Magic Clip
In the words of professional barbers, this bad boy will take care of even the coarsest, most stubborn beard hair. The Cordless Magic Clip (available at Walmart and Amazon) is one of the most precise and sharpest trimmers on the market. Wahl's blades are durable and stay sharp for quite a long time, and guys of all races can benefit from this trimmer because it works on all types of hair. The brand Wahl is popular for a reason, and that's why we put it at the top of our list.
Philips Norelco Series 7200 Vacuum Trimmer
While the previous trimmer is praised by the pros, this trimmer got all the attention from the average Joes who take care of their scruffs at home. People who want to maintain their beard and not do anything too complicated with it are raving about this trimmer, particularly praising its vacuuming power which helps not make a huge mess while trimming. You can order it at Walmart.
Panasonic Cordless Trimmer With Precision Dial
We had to include an affordable option, as well as a trimmer suitable for beginners. This Panasonic model (available on Amazon) is perfect for those who want a simple trim, without complicated styling.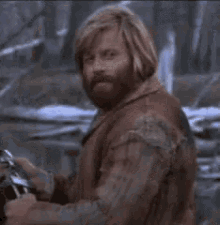 Our bearded RadLads, have you tried any of these trimmers? What are your favorite beard-trimming tools? Sound off.
WTR? (Why's That Radass?)
Whatever helps you keep that beard from beard from being weird and that 'stache from being trash, use it. We want you fellas lookin' good and trim when you need to.