Hey, it happens to all of us eventually, but it's wise to recognize the signs.
You're getting old when you feel like it, just to make you feel better. But there are signs that make it clear that yes, you are getting old. It happens, we don't get to stay young forever. Being young at heart is easy, it's young in a physical, mental, emotional, spiritual, and social sense that's tough to maintain. This is one of those times when you can't help but look back and wonder when life became so complicated.
Honestly, we complicate our own lives. Right? But stuff builds and builds until you can't help but feel old at times. But still, there are times when we look around ourselves and think, "Wow, when did THAT happen?" Sometimes the best thing to do is laugh and realize that you've grown and matured a little. Then again, there are times when you can groan and recognize that things just happen.
Getting old isn't that bad, at least until you take the time to notice it. Up until then, a lot of people can convince themselves that everything is okay. But at the end of the day, you're as happy as you want to be. Getting old is a personal thing, and those gray or white hairs you see in the mirror are easy to call 'wisdom highlights'.
So, you know you're getting old when…
20. You buy a gym membership to feel better about yourself.
With all due respect, there are a lot of people out there who buy a membership to a gym with the best intentions. Of course you do. You want to get in and get back into shape. But admit it, many people get into the gym, see the equipment, and the people with their rippling muscles maxing out on one machine or another, and realize that they felt excellent walking in the door. But when they get down to it, using two or three machines is all they're paying for.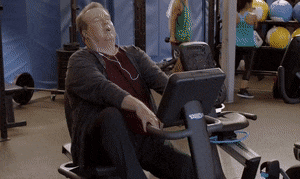 19. You start to gravitate toward warmer climates.
Honestly, there are a lot of older people that feel a sudden pull toward places that are warmer and easier on their aging bodies. States like California, Arizona, maybe even Texas, and definitely Florida, become more appealing. Why? Because they're warmer and the cold doesn't bite as much at the aging joints that remind you of their presence every fall and winter.
18. 9 pm starts feeling late.
Remember those days when 9 pm was easy to ignore as you weren't even getting started around that time? Midnight was easy, we could stay up and keep going all night long. Now, your eyes start to droop around 8 pm and by 9, well, a lot of us are thinking it's time to call it a day.
17. Friday night is all about what's new on streaming instead of which bars you want to party in.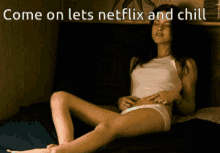 Hey, I blame the variety that's available, but I also enjoy it like a lot of other people. Each streaming platform offers several days' worth of programming. When you can move on from one show to a movie to another show and so on, hey, that's a good time.
16. You attend more parties with cake and ice cream than beer and wine.
Seriously, by now a lot of us have kids and are attending more parties that have alcohol-free goodies. Some folks are still able to go out with their buddies and girlfriends and paint the town red. But your body reminds you the next day that cake and ice cream might have been a better option.
15. You can remember when 'modern' fashions first came out.
Oh, nostalgia is fun. The fashions and trends of today weren't born out of pure imagination, were they? A lot of us can remember when some of the stuff that we see now was first created. The thing about that is the fact that our parents and grandparents can say the same.
14. Paying more than $20 for shoes sounds ridiculous.
Unless you're super-rich, which has to be nice, you start paying attention to the cost a little more as you get older. That's a whole other conversation that I won't get into, but it's true, as you get older you start to realize that cost is a big deal. Why in the world do you need to spend a fortune on your footwear?
13. Comfort is worth more to you than appearance.
When you're younger, it's easy to want to impress people or establish your identity. Hey, that's cool, especially since when we're young, looks over comfort is easy to understand. But as you get older, you might want to just be comfortable.
12. You stop worrying as much about your hair…especially if you keep less and less of it per year.
Okay, so the 'less of it' is a bit of a jab since it's true that a lot of us do start losing our hair later in life. But at some point, a lot of people stop caring as much about their hair. Brushing it, combing it, and ensuring it looks nice and clean is fine. But anything else, well, to each their own.
11. Your kids' fashion sense gives you heart palpitations.
Remember how people have said 'less is more' at times? Yeah, it's tough to apply that to your children's clothing without feeling shocked. Parents do have some responsibility in this, but there are times when you have to wonder why younger people think certain fashions are okay. At that point, it's best to shake your head and move on.
10. Looking at OnlyFans girls is no longer exciting. Yeah, I said it.
No guy wants to admit that looking at hot women gets boring. A lot of people would state that the guy in question is not interested in women or has something else wrong with him. But seriously, women flashing everything to anyone who's willing to pay? Meh.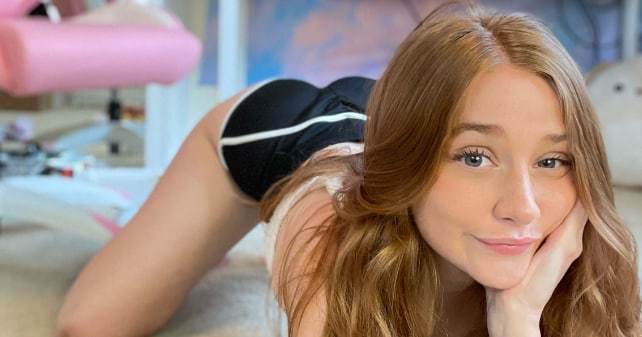 9. Looking at your favorite foods puts on five pounds.
Of course this is hyperbole. If looking at food was all it took then My 600 lb. Life wouldn't be a big deal. But there are those days when looking at a milkshake can cause a booty quake for hours on end.
8. Movie sequels are less appealing.
Seriously, you've seen it, you know the story, and you know how things are bound to go. That's a little depressing, right? But the thing about Hollywood is that there are only so many formulas to use. Once you've seen a certain type of movie you've seen a lot of them.
7. Your knowledge of slang ended back in the 90s.
Some people are up on the current slang and know what the hell it means. Others are easily confused since, well, the slang makes little to no sense. Personally, I don't really care what 'totes' is since it's kind of a ridiculous saying. Hey, every generation has its own slang.
6. You can remember when the 'classics' on the radio were the hottest songs around.
When your kids listen to something like Nirvana, Metallica, or even The Cranberries and tell you that it's a 'classic'…try not to cry.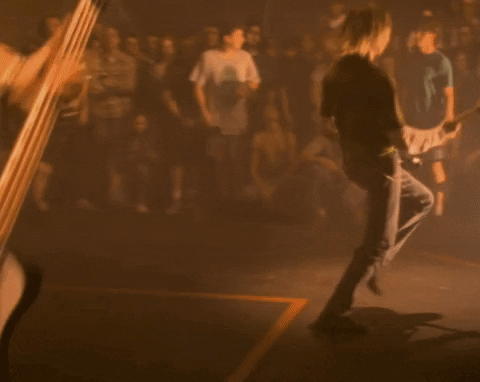 5. Your smart TV is a little bit uppity in your opinion when it recommends shows for you.
It's not just your TV. When Facebook and other platforms start making choices for you, it creeps a few people out. This goes a lot deeper, but it's enough to think that your TV is trying to act a little too chummy.
4. You tell your kids about rotary phones and they don't believe you.
Or maybe you tell them about VHS tapes, or cassette tapes and how we rewound them with a pencil. It's like watching apes seeing the wheel for the first time. Of course, that's how some of us feel when looking at new technology as well. Hey, I admit it, trying to navigate new tech is sometimes difficult.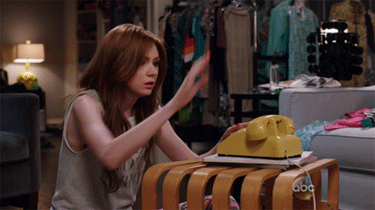 3. The 'veteran' actors look like kids playing pretend.
Okay, so there are plenty of good actors out there, but once you get old enough, they start looking insanely young. Truth, some of the best actors aren't out of their 20s and they've topped their older counterparts…yeah, let that sink in.
2. Clint Eastwood was in his 40s when you were born.
Yes, Clint Eastwood is still alive. And yes, he was great back in the day. He's still great, just not on screen any longer.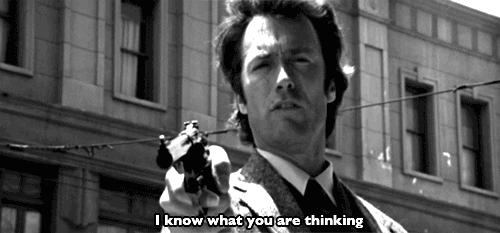 1. You can remember getting into a grunge phase.
Admittedly this phase was short, but it was there, and it was its own thing. Now it's a cherry-picked mess that kids barely remember.
WTR? (Why's That Radass?)
You're only as old as you feel, right? Well, when you start noticing that you're lagging behind the younger crowd, it might pay to look around. Live your life and stay as young as you feel, just recognize that some of the signs of getting old aren't that bad.