Family and friends are the most important people you have in this life. It's a simple fact and somehow people lose sight of this so often it's hard to fathom. Who in the world is going to give a damn about you outside of your family and friends? There's always a chance that you'll luck out and meet a good Samaritan or two, or someone that might want to simply help you to ease their own conscience. But family, first and foremost, will be the ones that you can depend on more often than not because they're the ones that you grow with, the ones that nurture you, keep you safe, and believe in you when things are going right or wrong. That's the idea at least.

You don't get to pick your family
For good or worse this is true since from the moment we're born our family is who we're raised around, who keeps us safe, fed, clothed, and teaches us the first lessons that we'll take with us as we continue to grow. Sadly, not everyone is going to be born to a great or even caring family, and there are a lot of things that can happen during a child's development that will affect them later in life. The more positive their environment is, the more likely it is that they'll learn how to work for what they get, and even better, how to appreciate it. Don't sell those with neglectful families short though, since many people with less than satisfactory home lives have gone on to do great things in their lives. Here are a few upsides to having a family.
You have a home. Even if you don't have a physical address, if you have a family you have a home, a group of people that care about you and are ready to do anything for you. A family will do what it takes to keep you safe, take care of you, and will encourage you to do what you want to do in your life.
You have protection. Families that care about each other will protect each other through anything. Be it your parents, your siblings, or some other relation, strong family units will do what's necessary to keep you safe. All they want is that same dedication in return.
You have mentors/teachers. Your parents are meant to be your first teachers in life since before you enter a formal school environment they have the task of teaching you how to walk, talk, hold a spoon, and do many other things so that you're ready to interact with the world around you.
The sad part of this is that not every family is going to be as nurturing and caring as the next. There are families in which people tend to prey on each other and feed on negative vibes more often than not, and families that are dysfunctional from the word go. It's hard to imagine how it happens, but some folks do manage to grow up in such families and still turn out to be great people. This usually happens because they have great role models and, quite possibly, great friends that are there to keep them out of trouble and on the straight and narrow.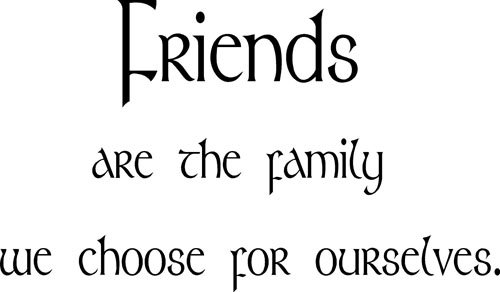 You CAN pick your friends, but pick wisely
Friends will likely come into and out of your life on a fairly regular basis, but there are plenty of folks that aren't great at making friends and tend to become little more than those that hang with various groups that can tolerate them and are essentially the types that will simply be there instead of being part of the actual group. It's a good idea to be selective when picking your friends since the last thing anyone wants to do is pal around with anyone that's going to be a problem at one point or another. Here are a few 'friends' you might want to avoid.
The manipulator. These types of individuals will say anything they need to in order to get what they want from you or to get you to do something that might go against what you know is right. Such individuals can be as kind and warm and welcoming as anyone, at least until they don't get what they want. Then they'll move on to the next person and might not even give you the time of day. If they do, there's something they still want or need from you, but you won't be the priority any longer.
The mooch. Most people should already know what this type of friend is like. They don't pay for anything, they eat and drink everything, they try to get everything for free and then use some excuse that they haven't been paid yet, their money had to go for something else, and so on and so forth. Granted, most people have bills to pay, but the average mooch will live with someone and have money in their pocket that's for THEIR needs, but will gladly spend everyone else's.
The narcissist. This type of friend can be a decent individual but usually their vanity gets in the way since they believe that they're God's gift to, well, everything. They're so great, they're so wonderful, and they are the sun that everyone gravitates towards and around. They can also be the biggest jerks a person has ever met. If the people around them aren't stoking their ego then they're bound to think something's wrong, because of course they're that important. It's hard not to roll your eyes hard enough to get eye strain with such individuals.
There are good and bad examples of every type of friend since the degree to which they practice such behaviors will make a big difference in keeping them around or cutting them loose. But one good rule of thumb to hold onto is if they're devoted to you, it's smart to be devoted to them. Despite bad habits and personality flaws, finding friends that will have your back when things get bad is important.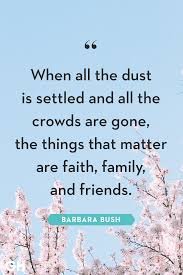 When family and friends meet
This is just a little bit ominous sometimes since your family and friends aren't always bound to get together. For instance, if you have siblings they might think that your friends are dorks, or jerks, or any other negative thing under the sun. Or your siblings might fawn over your friends if you're friend is slightly older and attractive. It's hard to say what will happen. But the interesting thing about the relationship between family and friends is that in the best of situations, both will be there for you, even if they don't necessarily get along. The point is that they're there to support you and that both of them understand that. There are a few situations in which friends and family might not get together, and when conflict might occur. But whenever those come along it's best to use your own judgment as well as listen to what your family and friends are saying. If you're lucky, they'll say something that will steer you in the right direction in different ways.
Friends will come and go, family should be forever
Sad as it might sound, even a best friend might fade out of your life at one point. You might move, attend different schools, grow apart, find different interests, or anything that might interrupt the friendship. But when it comes to family, that connection is for life since they were there when you were little and needed help and they'll be there when you grow up to give you support and help you out if it's necessary. If you're lucky, you'll keep a few good friends throughout your life and make several new ones that will either be dedicated to your relationship or will at the very least be there when you need a kind word. Here are a few benefits of keeping and maintaining a friendship and staying close with your family.
Moral support. If you need a shoulder to lean on, cry on, or just to lean against while you tell the story of your life and why things are rough at the moment, friends and family that are there to support you will help out since they've invested in you and are there to hear what you have to say. It's wise to avoid abusing this however since after a while they might not want to listen to every little thing you have to say.
Emotional support. When you're going through a tough time in life, everything is crashing down around you, or perhaps you just broke up with a significant other, friends and family are there to help you through it. How they react can vary and how they'll help you to move on will also vary, but a lot of them will do their best to understand what you're going through and will possibly seek to help in some way.
Financial support. This is a touchy one for a lot of people since family might be more inclined to loan money to other family members, but with friends it can be a hit and miss kind of deal. Especially now, when a lot of people have been struggling through the pandemic, it's not exactly wise to go to your friends and family unless they have a massive surplus of cash that they can lend out as it's needed. But when it comes to loaning money it's wise to keep track of what's been borrowed and what's owed.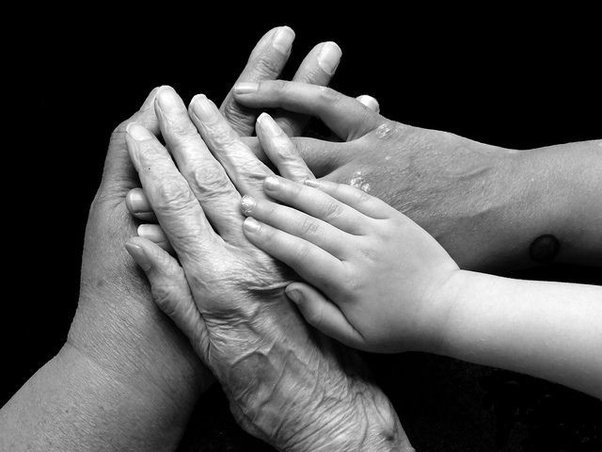 When everyone else is gone, your family and friends will be there
At some point, one really has to take a step back and see who steps with them. Take a step forward and see who goes the distance. Your friends might not always be there, and even your family might decide to head off in a different direction. But so long as they're willing to step up and be there for you, and vice versa, then you're one of the luckiest people in the world.