Some become legendary, and some kind of fade away.
So what happens when a pro athlete retires? Some of them do alright, and some manage to head off into the sunset on a wave of cash brought on by endorsement deals that keep them afloat. Others however don't fair that well after stepping away from the spotlight and end up heading toward a downward spiral that sees them doing pretty much anything they can, dignity be damned, to keep the lights on and food in the fridge. it's kind of tough to see ones favorite athletes having to sacrifice their status in any way to sell one item or another, but when it comes to almighty dollar, even the pros are bound to go where they can find the most.
There are those that try to come back and make another go of it, for reasons that we as fans tend to guess at in a continual manner. Some do it because they don't want to be away from their sport, others do it because once the paychecks dry up and no one wants them to endorse anything, they need to find a way to get paid. Others might find that they miss the hustle and bustle of the business, and can't do without it. Whatever the reason, the pros are just as susceptible to getting bored and restless as anyone is, and after playing at the top of their sport for so long, it's fair to think that they want something to fill the hours.
But some kind of need to head out and not look back, especially when they've reached the top more than once and have known the type of glory that a lot of people can only dream about. There is such a thing as a love of the game, but there is such a thing as not knowing when to quit and just leave wit has much dignity as possible. There are plenty of pros that know how to do this and make it work to their advantage, but there are some that try to hold onto the former glory they might have had, even if a lot of it was in their head and not really shared by the fans. Of course, the most legendary pro athletes can make mistakes and head back to the game from time to time.
Some remain successful in other ways.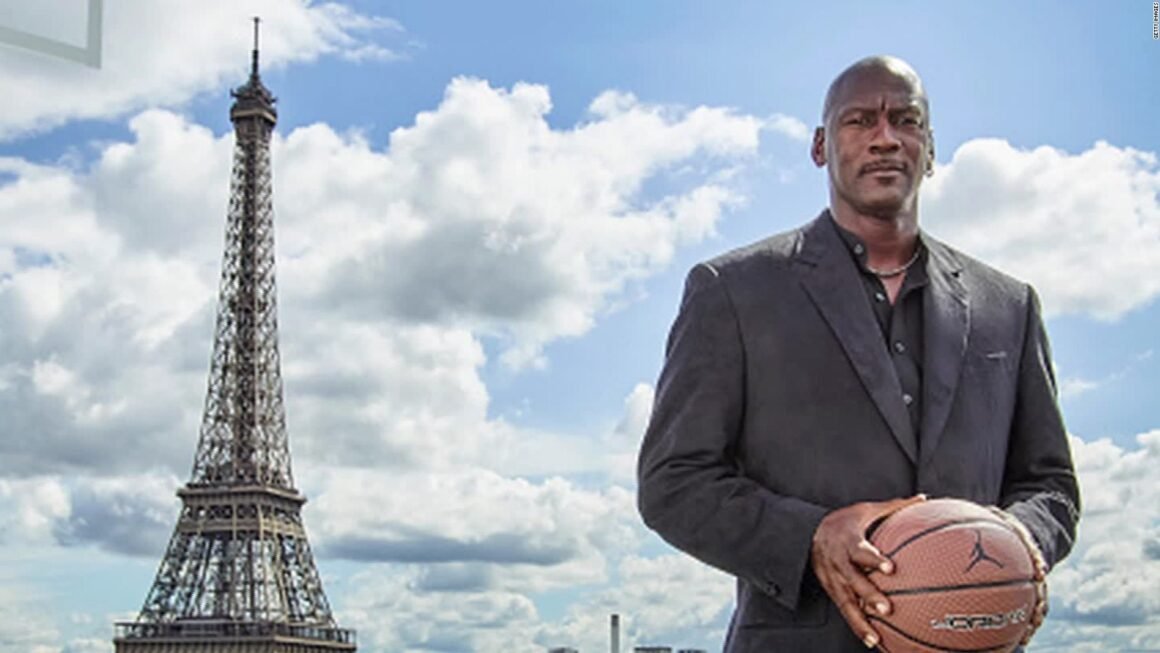 Athletes like Michael Jordan don't come around that often since like it or not, he'd still be able to show a few things to some of the guys in the NBA today…maybe. But his first retirement was met with a great deal of shock since a lot of folks had no idea why he was retiring. But apart from that, his step into baseball was kind of like what might happen if Wayne Gretzky decided to make his way NASCAR. People didn't understand it, but a lot of folks tried to be supportive, even though, and it has to be said, he sucked without question as a baseball player. He did come back to the NBA and eventually finished out with the Wizards, but it just wasn't the same since, as people were already admitting before he hit the court again, things had changed, and he was no longer the man he'd been.
Since then, Jordan has still been successful in a lot of ways since banking on his name is still a possibility. He's Michael Jordan after all, which means that he'll always be remembered as a man that helped to revolutionize the NBA. But did he have faults and awkward moments during and after his retirement? A lot of people won't talk about it, but yes, yes he did.
Some go on to make a difference, and keep making a difference.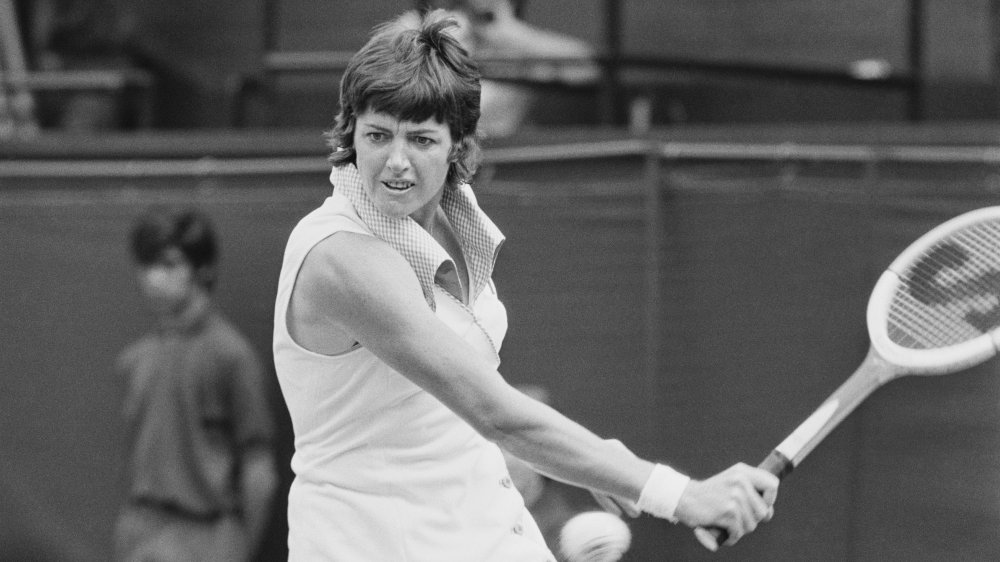 There are plenty of people that would love to cheapen Billie Jean's victory over Bobby Riggs in 1973 by stating that Riggs threw the match to clear a debt with the Mafia, but let's focus in on the fact that King came into the match ready and willing to go the distance with Riggs no matter what she had to do. King had to fight harder after the Battle of the Sexes match for women's and gay rights, especially after coming out as a lesbian. But even greater than that was the fact that she became a commissioner of the World Team Tennis League and went on to coach tennis as well after her retirement in 1984. King has been a true inspiration to a lot of people the world over and has continued to do what she's passionate about for many years.
It's kind of sad to think that King had to fight so hard just to be taken seriously, but despite the fact that she wasn't the only one, she ended up showing everyone what she was capable of. These days it's still debatable to think that women and men can compete at the same level, but there's no denying that King made it clear that looking past women is not a wise move. She's been making that point for years since her match with Riggs.
Some just kind of lose love for the game.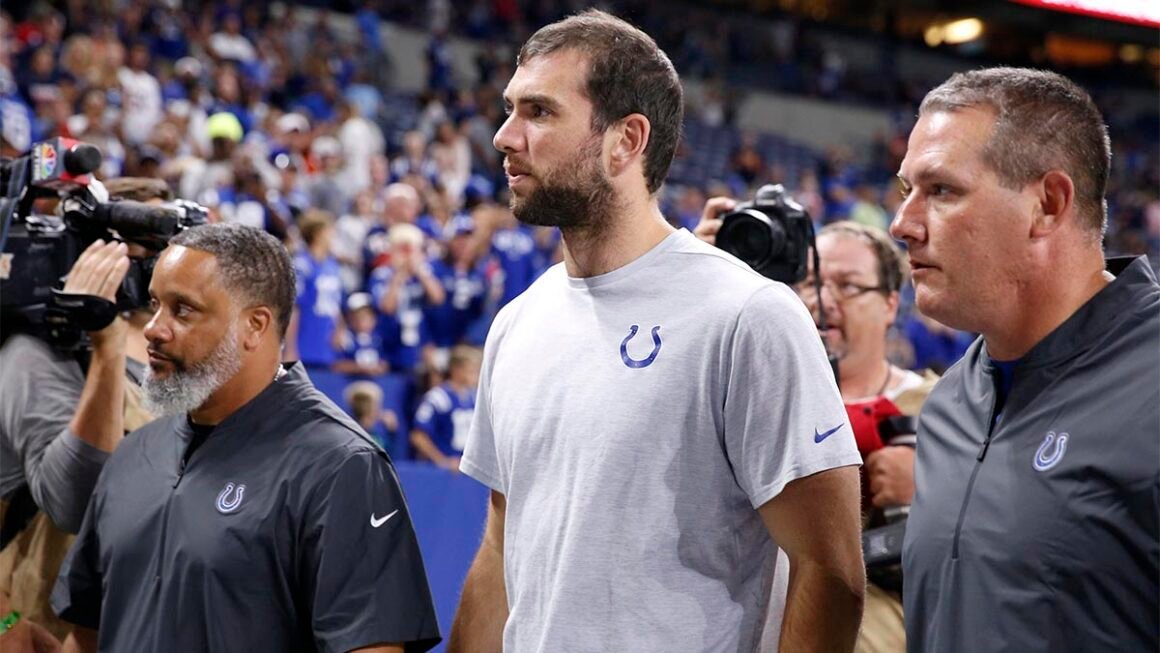 Let's put this into perspective, since Luck didn't exactly come to hate the game or even entirely lose his love of it. But too many stints in rehab, from injuries that sidelined him a time or two, took a mental toll on the guy. One could blame his offensive line for letting him get sacked too many times, and some could say that his name wasn't exactly indicative of…well, anything. Despite his wealth of football knowledge and his ability to play like a star when he had the room to do so, Luck was down with injuries for the last couple years of his career and even before that. Everyone thought the guy was in his prime and some still think he could make a comeback. But he's been gone for almost three years, and even if he's been keeping in shape, he hasn't been on the field undergoing the same kind of stress.
As of now it feels as though he's having fun spending time with his family and might miss the game, but he doesn't miss the injuries or the physical and psychological stress that comes from being injured too often. This is one of those cases where being retired is a blessing to one's body, if not to their spirit.
Some athletes just feel that it's time to say goodbye.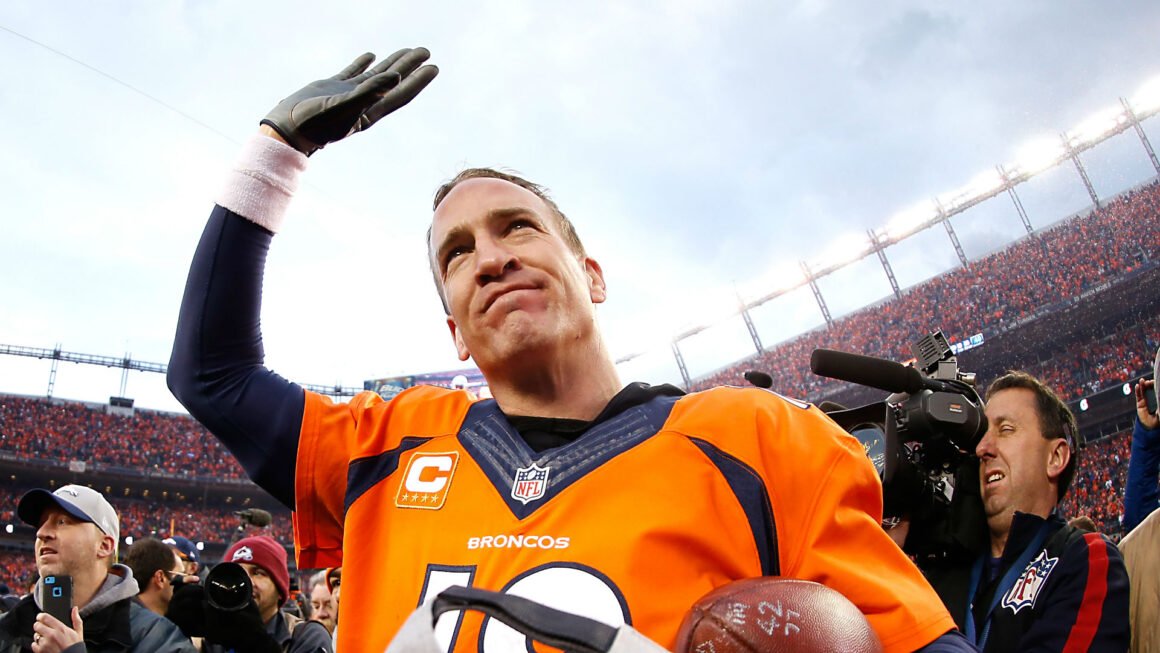 Peyton Manning was by far one of the best in the NFL and chose the right time to get out. If anyone's seen him in the Nationwide Insurance ads then they can likely imagine that he's been doing just fine and is likely keeping busy while still enjoying his life. Plus, his is another name that's going to be bankable for a long time to come, since when it comes to the NFL his signing and even his trade to Denver ended up being two of the best ways to hype up his career since there isn't a lot about his time in the NFL that was considered bad. Well, there was a certain Superbowl when the Broncos got smoked by Seattle (yes, I'm a Seahawks fan and I say it proudly), but apart from that, he went out on a high note and if he had regrets, they weren't big enough to keep him going past his prime.
As of now he looks like he's doing well and isn't hurting at all, so it's fair to say that he's one of the many success stories that found retirement to be pleasing enough. It's interesting to realize that his brother, Eli, the former quarterback for the New York Giants, is still with the team, but in a capacity that has him behind a desk these days.
Some athletes want a chance to enjoy a life away from the sport.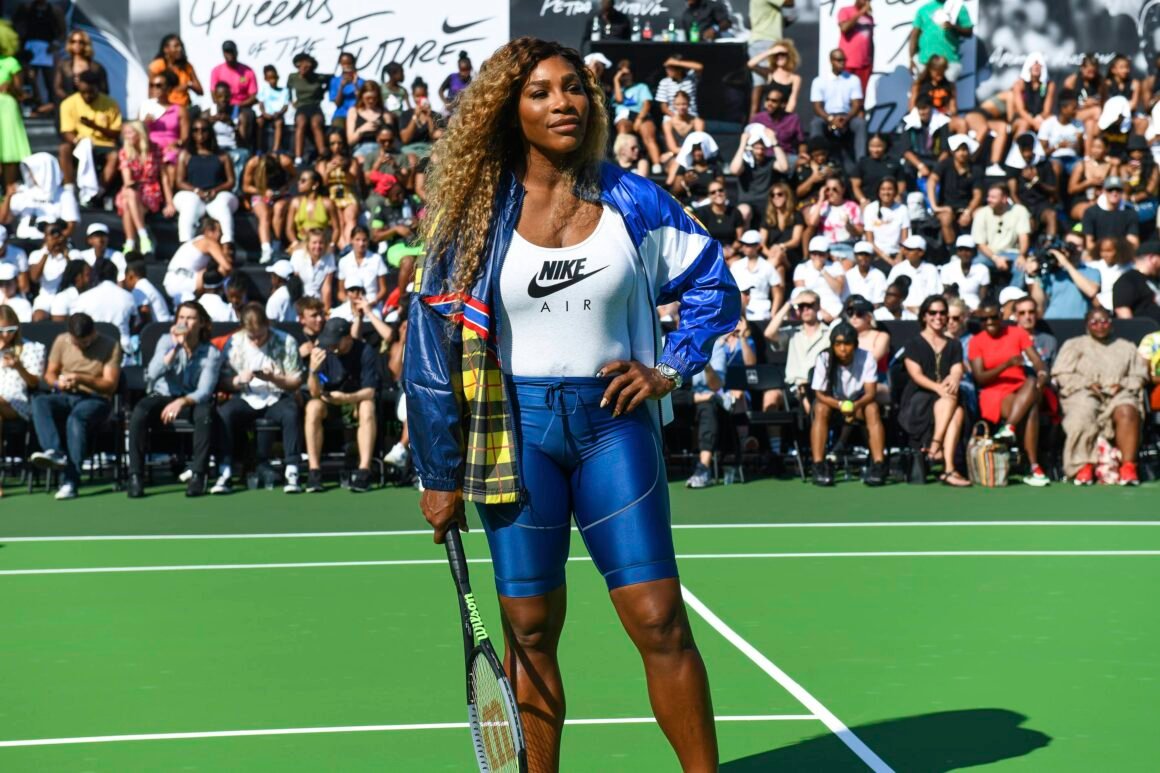 Some athletes tend to play the long game and have a set plan in place that will see them succeed or do their absolute best and then call it a day when the plan says it's time. Of course, a lot of people already know what life tends to do to plans, but it's still possible to adapt, evolve, and overcome when necessary, and it's fair to say that Serena Williams has been doing just that. But the famed tennis player, who's also been seen in other venues from time to time, is ready to spend more time with family and focus on her personal life at this time. No sexist jokes, honest, it would appear that she's had this plan set in place for a long time now, and after achieving so much it's not hard to believe that she's ready to simply call it and let her legend rest where it is.
What she'll do with this added time, apart from spending time with her family, is hard to say, but when one considers that a lot of pro athletes spend a great deal of time traveling from spot to spot, doing interviews, making appearances, and being a face that the public comes to know intimately, it's easy to state that they're due their peace and quiet at the end of their career. Whether they get everything the want is kind of hard to say, but it's their due all the same.
Some don't leave the spotlight, they just switch venues.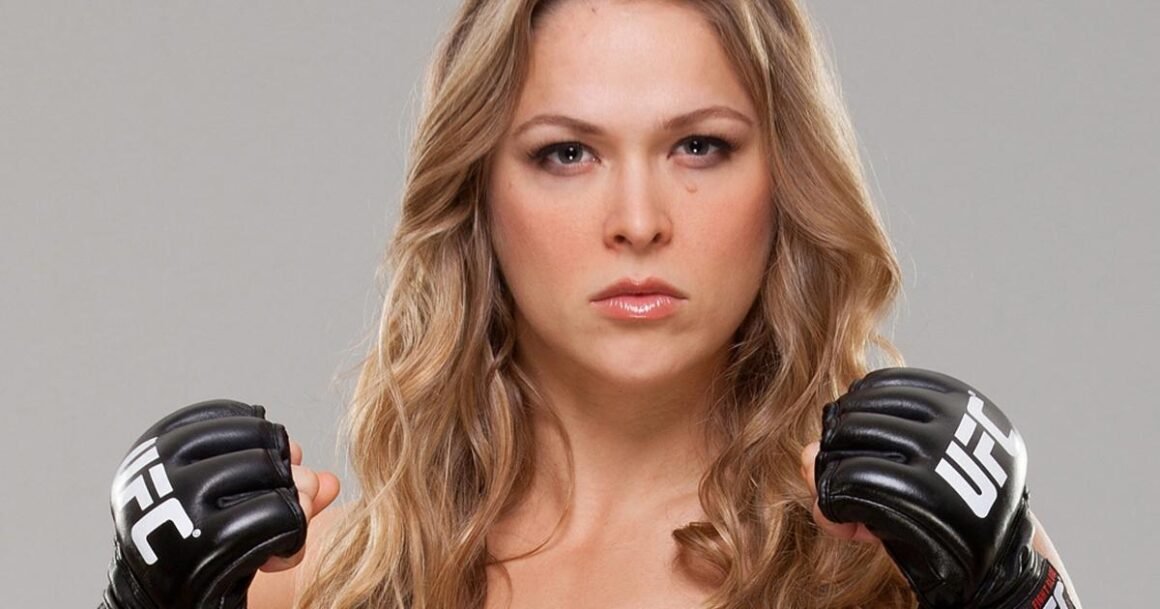 Let's be blunt, Ronda Rousey suffered a heavy loss to Holly Holm, and trying to make a comeback wasn't any better since Amanda Nunes handed her another big loss. But Rousey had already made a name for herself over the years since, let's face it, she's a badass. But instead of slinking away to make commercials and various appearances, Ronda came back and made it clear that she wasn't just going away. From starring in a few movies to joining the WWE and making various appearances, Rousey has continued to be successful as she's drummed up more interest in her presence. Some might say that she wasn't cut out for the WWE since her personality isn't quite as big as a few others, but plenty of people still love her since she's a legitimate fighter than can get in the ring and kick someone's ass.
So to be honest she's not completely retired, but from the UFC, yeah, it doesn't feel like seeing her back there would do her any favors. After all, she's been doing just fine since she left, and it feels fair to say that her time was up and moving on was the best option.
I know, I know, there are a lot of retired athletes yet to be mentioned, and we'll get there. This was just the appetizer, as there are plenty more coming. Feel free to tack on any athlete you'd like to talk about, there's a lot of them out there that have found continued success, and there are some that make people WTF happened.
WTR? (Why's That Radass?)
There is a guilty pleasure that comes from seeing some pro athletes, the jerks and assholes mostly, as they watch their name fade from memory. But overall, it's interesting to see how pro athletes adjust to not being the star any longer, and what they end up doing to earn a living like anyone else. More often than not, the best of them have a leg up when it comes to remaining successful, but if they have no other skills than being a pro athlete, you've got to wonder how far their name can take them.