What do we do in quarantine? We exercise – well, at least some of us do. So for all of you, workout lovers, here are some weird-ass workout routines!
The pandemic made us do some weird stuff, we must say, and while exercising in itself is far from weird – it can be amazing for our health and well-being – some people decided to have a little too much fun with it. Here are our top five of the weirdest workout videos in history!
80's Aerobics – They Are Too Excited
These people look too happy about jumping so much. Cringe at its best, ladies and gentlemen. Also, we are loving the leotards!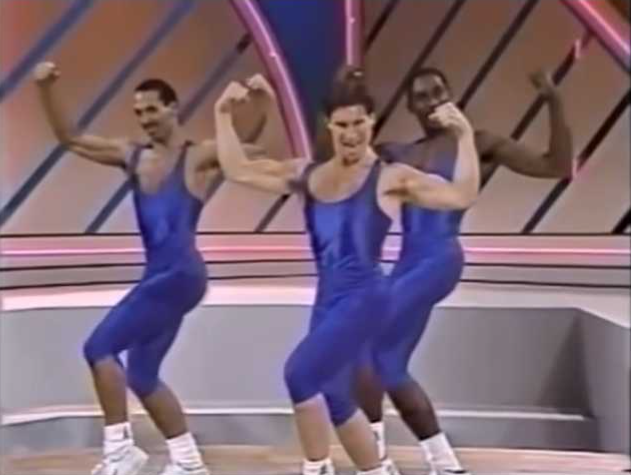 Photo Credit: YouTube
Prancercise
We've got one more gem from the late 80's – prancercise. Joanna Rohrback breathed the life into this method and- ok, just watch this video. And we are sorry, but we saw the camel toe and can't unsee it. Sorry, Joanna.
Japanese language-learning video/exercise
I have a bad case of diarrhea! Well, one thing is for sure – we'll never get that out of our heads.
Laughing yoga
What would exercise be without some wholesome, relaxing yoga? Yeah, this guy is doing it a bit differently. We just can't decide if he is funny or beyond creepy.
Poodle workout – Sorry, what?
At this point, we feel we might have been on the internet for too long. It's too late, we went down the rabbit hole that is YouTube. We apologize. But again – we cannot unsee.
What do you think about our top five weird workout videos? Which ones are you going to try?