What's up with people posting pictures of pineapples?
We reveal the naughty little secret behind the innocent-looking fruit.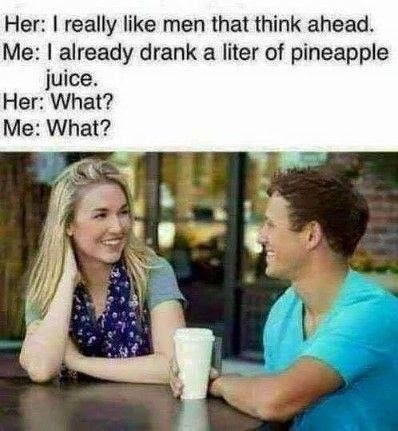 Pineapples are not just delicious fruit that makes your man juice taste better, they are being used to show other people they someone is sexually ready for a special event. Did you guess what it is yet?

Pineapples are a symbol for what??
Pineapples are an ancient symbol of hospitality. What could be more hospitable than letting strangers have sex with your wife? Swingers are married/committed couples who occasionally go off to swinging parties and have sex with other partners, while their 'regular' partner is in the next room. Some people love hearing it or even seeing it, and whatever people choose to do sexually, as long as their partners love it, is cool.
Swingers all over America are putting pineapples on their front porch to show that are throwing a swinger's party and changing up their sexual partner.

How to join a swinging party
In case you're into swinging, all you need is to post a picture of an upside-down pineapple, to let people know you're into it. You may get invited to a party. You could also get a shirt with an upside-down pineapple, as they have at amazon in the special 'swinger's apparel' section.
I was a little shook when first I heard of this, mainly because I have a big pineapple photo my wife bought that can be seen when entering our condo. This does explain that one time her friends got a tad frisky. What do you think Radasser's, is it your thing or not? We'd love to see the comments below.