If you've been in college, whether you've lived in a dorm or in an apartment, then you likely know what it's like to be short on funds now and then, and you might have even tried a few of these strange but tasty concoctions yourself.
Bon Appetit!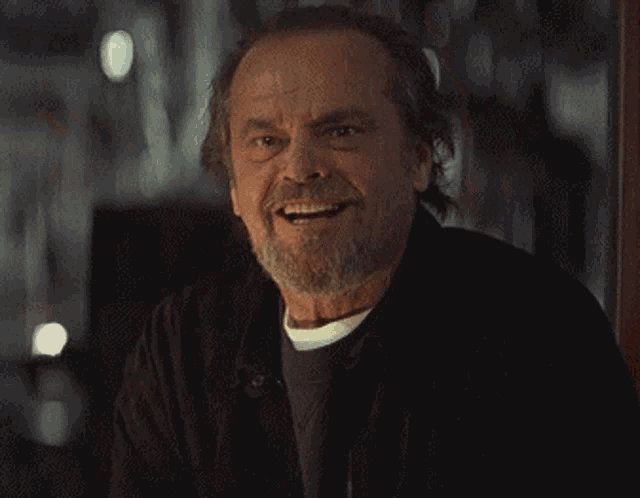 1. Broke ass nachos.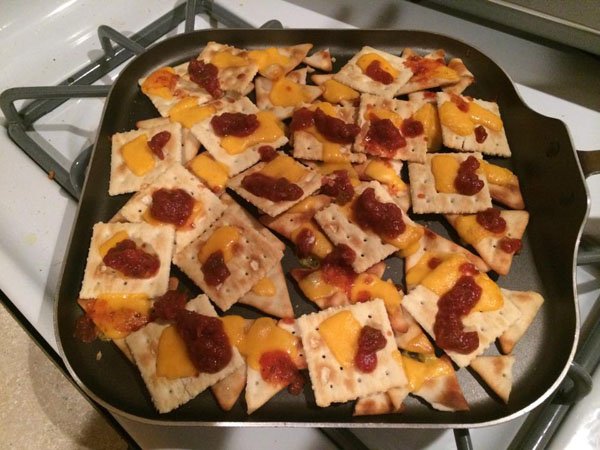 You can make virtually anything that's a chip or a cracker a nacho if you're inventive enough. It might not be that great, but you'll survive.
2. The peanut butter, bologna and mustard I am f*cking hungry and don't care sandwich.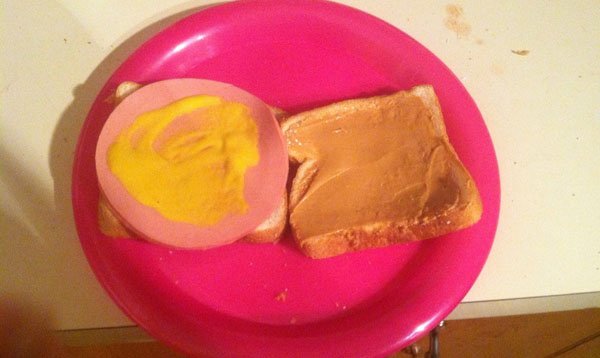 What's the big deal? The protein helps and it's all going to get mashed in your stomach anyway.
3. Hot dog melt.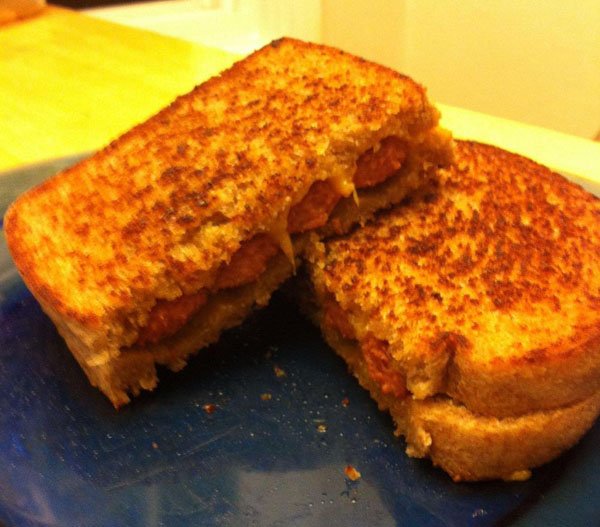 Hey, don't knock this one until you try it. But do try seasoning it a little, that might help, and salt is NOT that expensive.
4. Top Ramen croissant.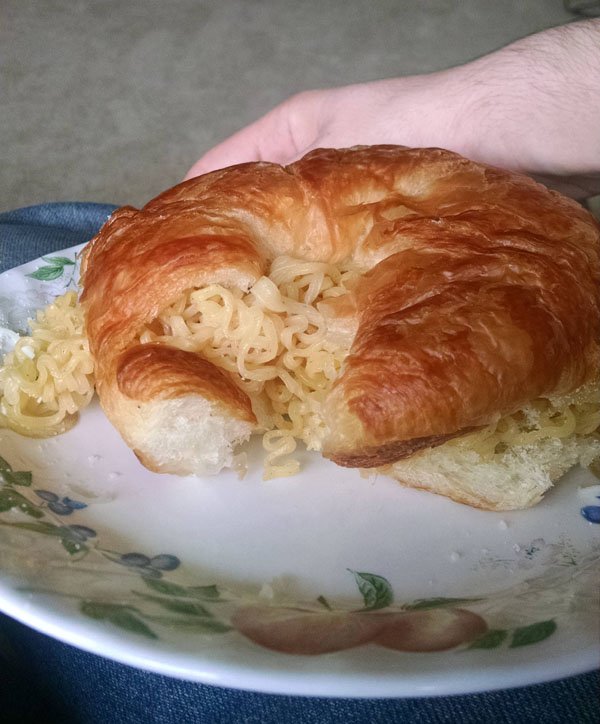 Yes, it looks disgusting, it's a reminder to save your damned money so you can get something more appetizing.
5. Last night's leftover hot dog and pink lemonade.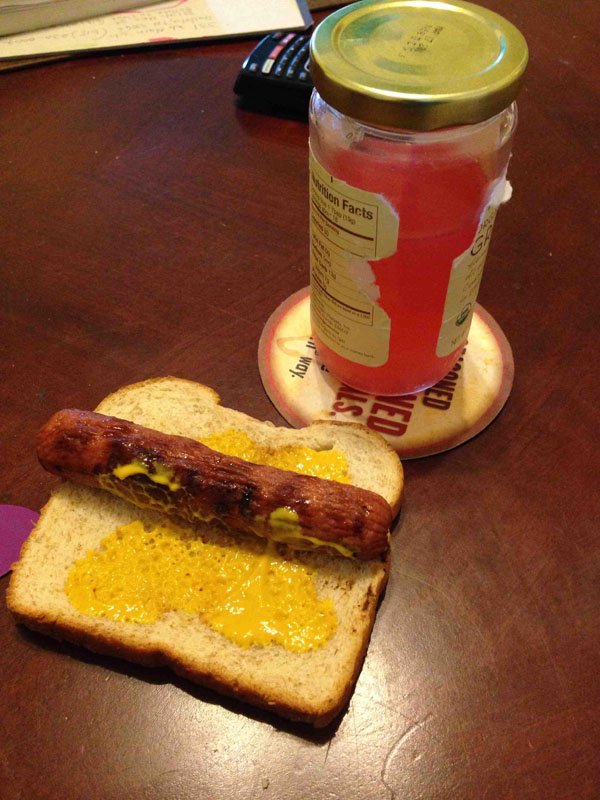 So long as you're not dipping your hot dog IN your pink lemonade then no one is going to bother looking at you funny.
6. Hot Dog rolled up in a flatten piece of f*cking crustless bread.
This is when you learn that a slice of bread can have many, MANY uses.
7. American cheese and bacon bits served on your finest china.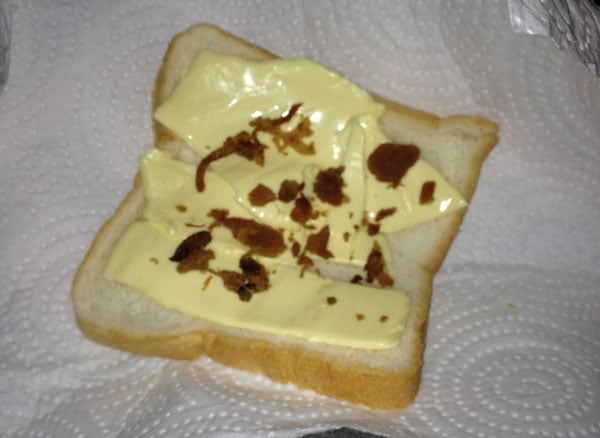 I'm assuming that the doily beneath the bread came from China since even the Chinese look at us funny for this one.
8. A creamy, dual cheese blend melted over crispy, buttery crackers.
Okay, when you start talking fancy about it is when you're rising a little too far above your current station, keep it simple.
9. Slop.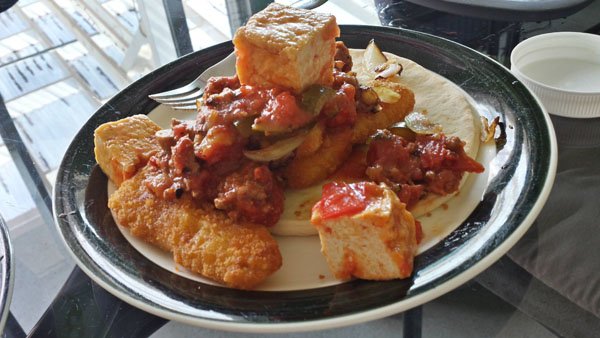 Yeah, that' about the best word for it. Or maybe Poor Man's Jambalaya. May New Orleans forgive me…
10. Jambalaya and broccoli.
That actually looks pretty tasty, but it also looks like it came out of a microwave,
11. Blueberry pop tart in milk.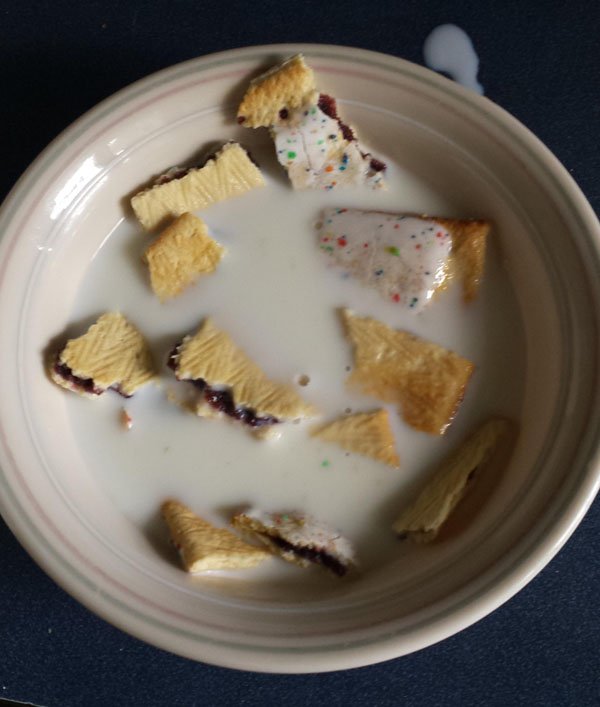 This is when you know your taste buds are screwed.
12. Microwave Chicken and Egg Beaters covered in honey mustard with some toast.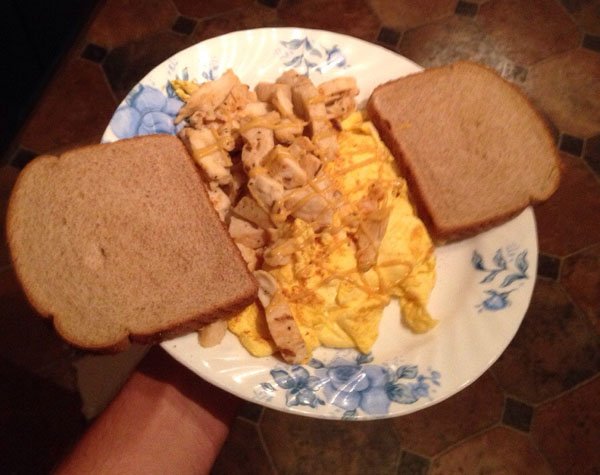 Read that again, 'microwave chicken', and try not to shudder.
13. Cheese and pepperoni whatever the fuck you want to call it but great for the late night munchies.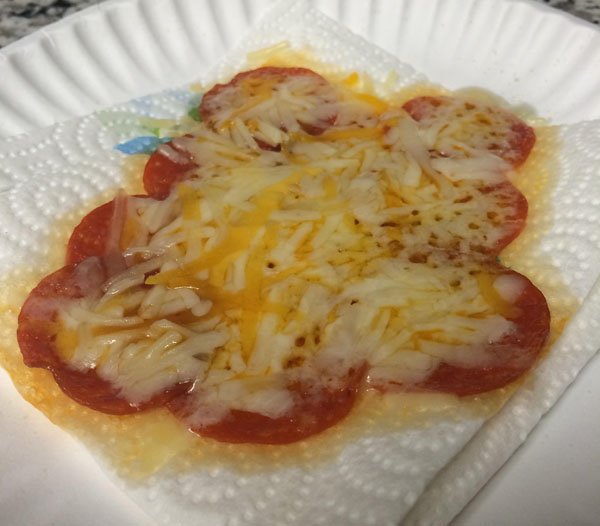 Basically just greasy shit on more shit. But hey, the munchies are the munchies.
14. The Late night drunk snack.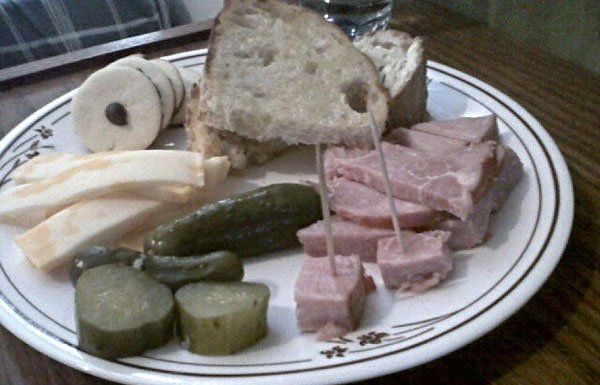 Ah yes, those drunk nights when your stomach just says 'what the hell' and your taste buds are off for the night.
15. The breakfast of champion students, Taco Bell sausage waffle taco.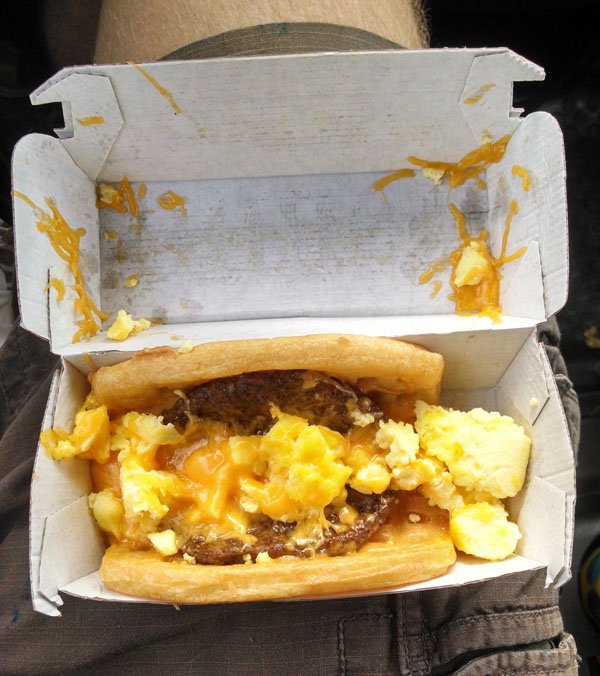 Taco Bell has been laughing for decades now as people make them a cornerstone of their day.
16. Last, and I might add pretty damn tasty,  chip beef on toast, AKA, shit on a shingle.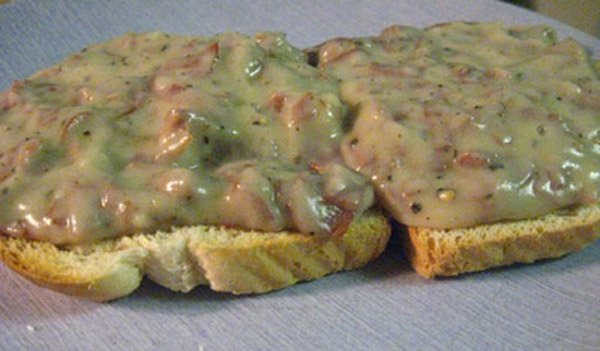 Yep, that's accurate, but it's also been a common staple for a very long time.
WTR? (Why's That Radass?)
That's a simple answer this time around, this is Radass because those of us that have gone through it know the soul-killing struggle of eating on a budget and having to close your eyes and pretend the food you're eating is something you like. People sacrifice quite a bit to go to school, and good taste is collateral damage at times.