Higher learning means something different to everyone.
College…the next frontier…which people don't always need. As much as people don't want to hear this, it's very true, since college is a gateway to another chance at a better life, but it's not the only one. There are several different directions that a person can take when it comes to turning themselves into a success story, but if one manages to learn anything about college on their way through the American education system, it's this: college is what you make of it. If you find your way into school and party your days and nights away, you're not going to be left with much but a long list of half-remembered experiences and possibly a little more for your trouble. But if you're going to come in to learn, and to have fun when you can, then you might leave with a lot more when all is said and done.
After all, college, from junior college up to the most prestigious universities, is another journey that life has to offer if a person is willing to do the work to get there. True, some folks manage to attend school on someone else's dime either because they're extremely privileged or because they're being given a chance to do something great with their lives. But the fact is that if you want to stay in college and make it work for you, then as an intelligent individual you'll find a way to make contacts, create a network, and enhance your chances of leaving with more than just a degree and a few honors. Those that are truly intelligent will gain a bit of wisdom on their way out the door and will find that life is about to open several doors instead of one at a time.
But then again, college is about finding yourself, exploring your options, and also getting into trouble now and again. A person can have a lot of fun in college if they know how to balance their time and avoid some of the pitfalls that higher education has to offer.
So, let's see what higher education is all about.
There's a lot of pride and prestige in higher education.
You've probably seen it, those folks who attend college that know that they've been given something, but still treat it more as a measure of how much better they are than the average person. Thankfully that's not the norm since the truth is that college is a chance to do something greater with your life, but it's also a chance to incur heavy debt unless your parents happen to be footing the bill. It's possible to show pride and enjoy the prestige of a big school without sticking your nose up in the air at others. You want to know how? Do what a lot of have done, which means working your ass off for it, or taking out loans, applying for grants, and scholarships, and pushing yourself to the breaking point, and sometimes beyond, to get what you want. College isn't meant to be a joyride, it's meant to be an exercise in seeing who has what it takes to be successful by the end of your four (hopefully no more) years.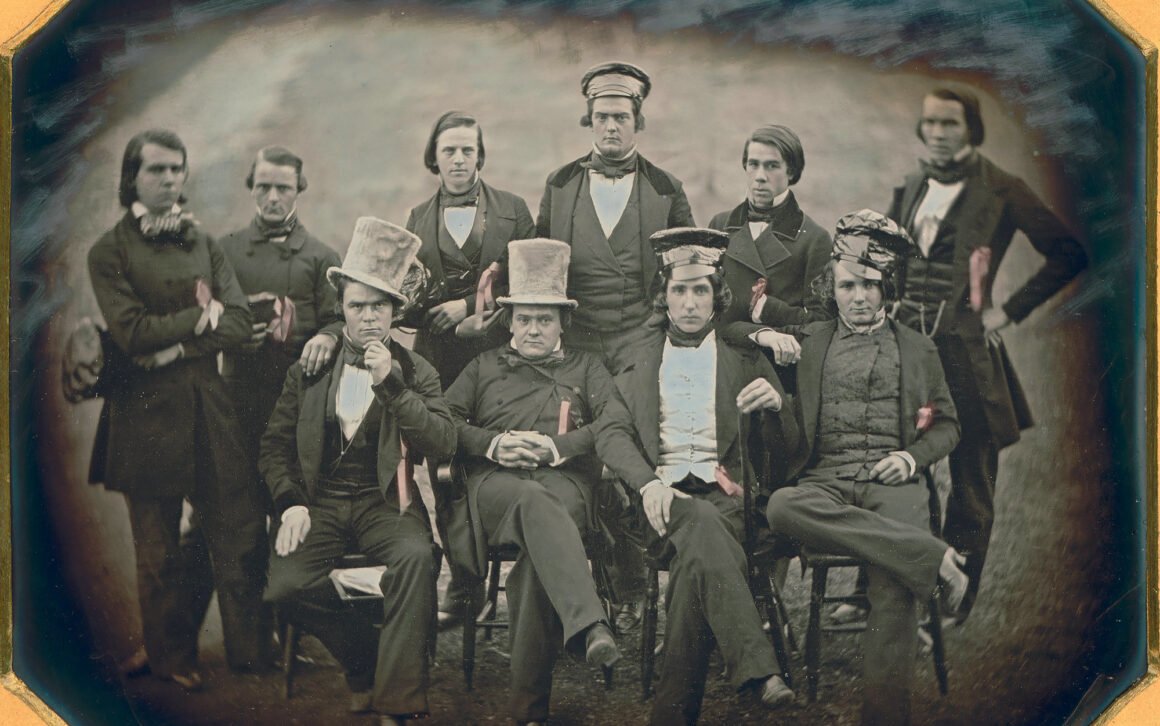 College is a time in life when you step out of your comfort zone and learn how to start forming bonds with those who might enhance your life from that point on. The bonds one makes in elementary and high school might be strong, but a lot of times they don't hold a candle to the experiences that are shared in college, as this stage of life is enough to make a lot of people nearly forget about their high school days in favor of creating more mature, adult memories that are in a lot of ways more satisfying. Plus, pining for the past becomes a childish act that many in college seek to leave behind them.
College and sex kind of go together like Nutella and jelly…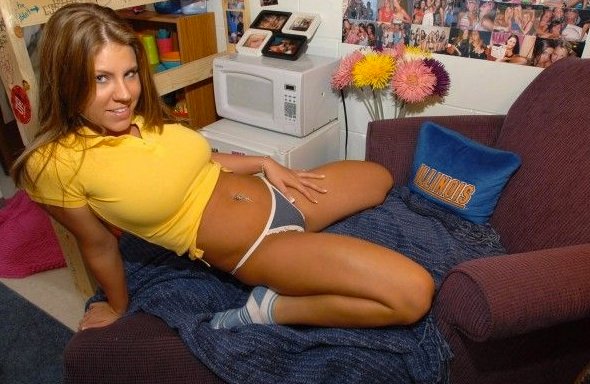 The thing about college women is that they are incredibly diverse since just as they were in high school, they're ready to mingle, study, flirt, cram, and do just about anything to have an active social life and pass their tests. In other words, women in college have reached a new level of sexuality and some want to flaunt it, while others suppress it and decide to focus on their academic careers. But one massive difference between a high school girl who's still developing and growing is that a college woman has a certain allure to her, sometimes, that might be miles above what she was like in high school. But don't let the good looks fool you, a lot of young women that make their way to school are there for a purpose and are going to do what they can to accomplish said purpose.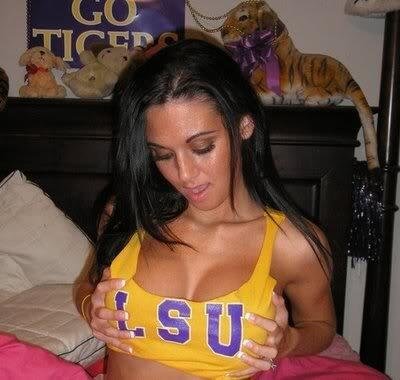 There are young women that come to college to party, and if you remember the Varsity Blues scandal then you'll remember that a few of the young women that were having their way bought and paid for into one school or another didn't care about the academics. That's where a lot of people go wrong since coming to college is about having a life experience, but academics are the gateway, and in some cases, it feels as though this has been forgotten in a big way. Granted, hot college women look great in their skimpy suits and t-shirts, especially when they're hosed down, but beneath the fun and sexy appearance, a lot of these women are rather serious about their education, no matter that it might appear otherwise.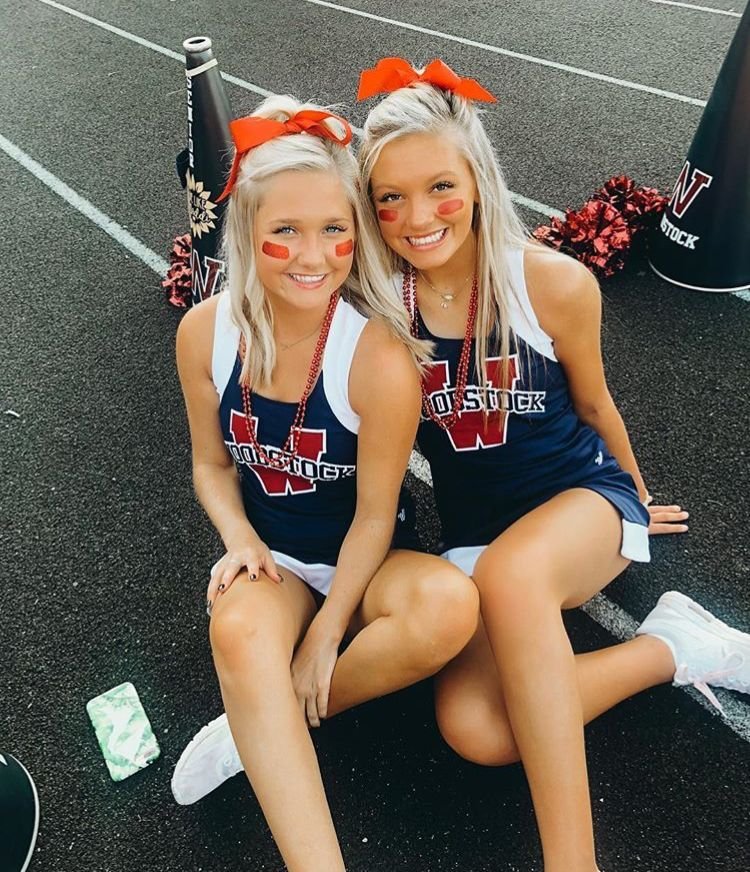 One great thing about college is that there is a lot to do in most schools, not to mention that connecting with others can help encourage success, but not guarantee it. Some women, believe it or not, come to school to party, some come to find a man that they'll spend the rest of their life with, and some come to pursue a career. But the point is this: there's ALWAYS a reason for making your way to college, even if it's not a particularly great reason to do so.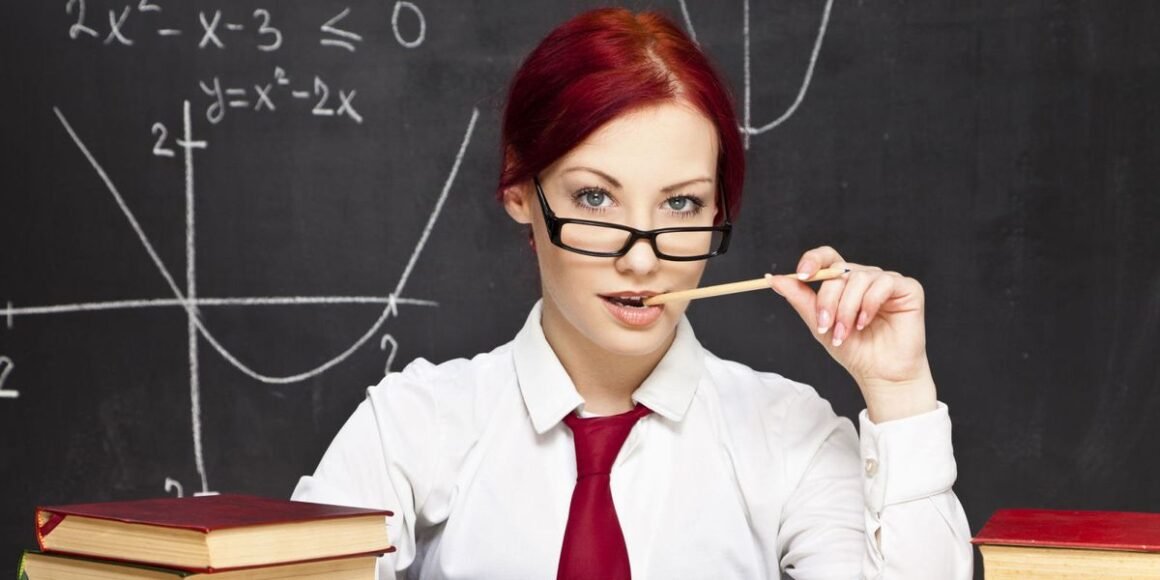 I can't believe I need to say this, but there are other things to watch out for when it comes to dating and sexual encounters in college. You might think that male teachers and female students are the only ones that fool around, but female teachers have been known to get in on the act as well. Don't let that 'we're mature women that don't like imbeciles' act fool you, ladies that have been teaching for a while still get a bit hot under the collar when they see a guy in their class that exemplifies the physical attributes they want in a man. After all, most guys coming to college are 18, and it's not as though the female professors really want to have an intellectual conversation with them.
So, is there a point to college?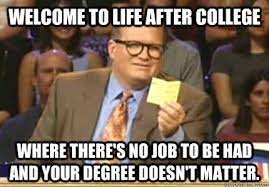 Believe it or not, there is a point to higher education, but it's one that a lot of people miss as they allow themselves to get caught up in the partying and everything else that can serve as a distraction. College is what you make of it, no matter how cliche and outdated that idea might be. A lot of people want to claim that our current system in America is what's the problem, and why less than 40% of individuals appear to graduate every year. Hell, less than 15% go on to obtain a Master's degree or Ph.D., so it's fair to say that a lot of people are likely feeling that there's something wrong with the system. They're not entirely wrong, but they're far from right as well, since putting in the effort can go a long way toward graduating.
In other words, treating college like a safe space where you can hide away for four years or so and 'earn' a Liberal Arts degree in dead languages that few other people would ever think of is a bad idea since it doesn't prepare you for re-entry into the world. The moment one steps away from college they'll either get slapped in the face by reality, or they'll stride forward confidently saying "I got this". Trust me on this, no matter how many variations there are of these endings, a lot of people are going to get a serious wake-up call.
The average college student runs on caffeine and instant meals.
Unless you can afford better, your days and nights are going to be fueled by caffeine, possibly alcohol, and a lot of quick, easy meals that let you eat while on your way to class. Having been there myself, I can attest to the idea that caffeine can get you through night classes, and even keep you awake long enough to jot down a few notes that may or may not be on your next test.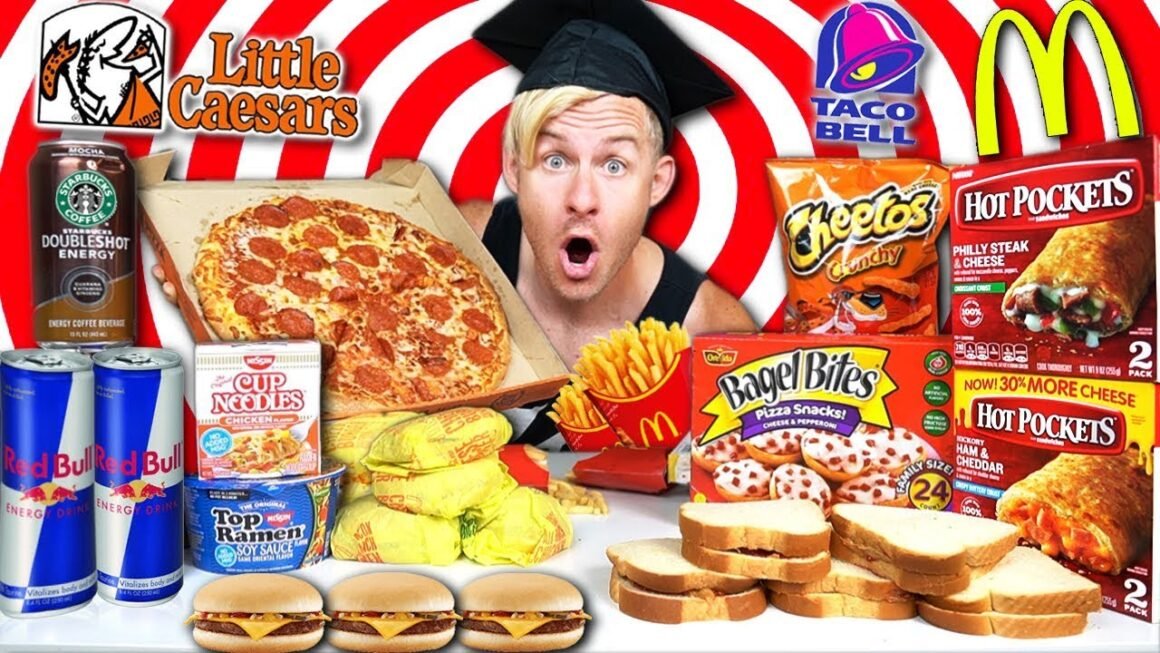 It's amazing how affordable junk food can be if you eat it in moderation. There are a lot of healthy options these days if you know how to find them in college. But the big chains and the quick meals that are mass-marketed to college students are usually a lot more accessible. It's true that some folks have special diets that they need to follow, but junk food is a way of life in college for a lot of people, and when you're young and active, it's not the best thing in the world, but your body is burning it up so quickly at that age that it's barely a thought when you're shoving another burger or slice of pizza down your own throat while on your way to your next big math test.
There is such a thing as free time at college.

Extracurriculars are kind of encouraged by a lot of colleges since they look great on a resume, but one thing that any student should at least consider is that an activity outside of academics is a great way to relax, blow off steam, and find another direction that their minds can travel in as they attempt to add another skill to their life that others might notice. One thing about college is that appearances are very important, and if you slide through four years of education, or more, without some interest in one field or another, it's not the end of the world. But if you're looking to go to work at a corporation or firm that wants a bit of diversity in your resume, you might want to at least consider taking up a sport, a hobby, or joining a club of some sort.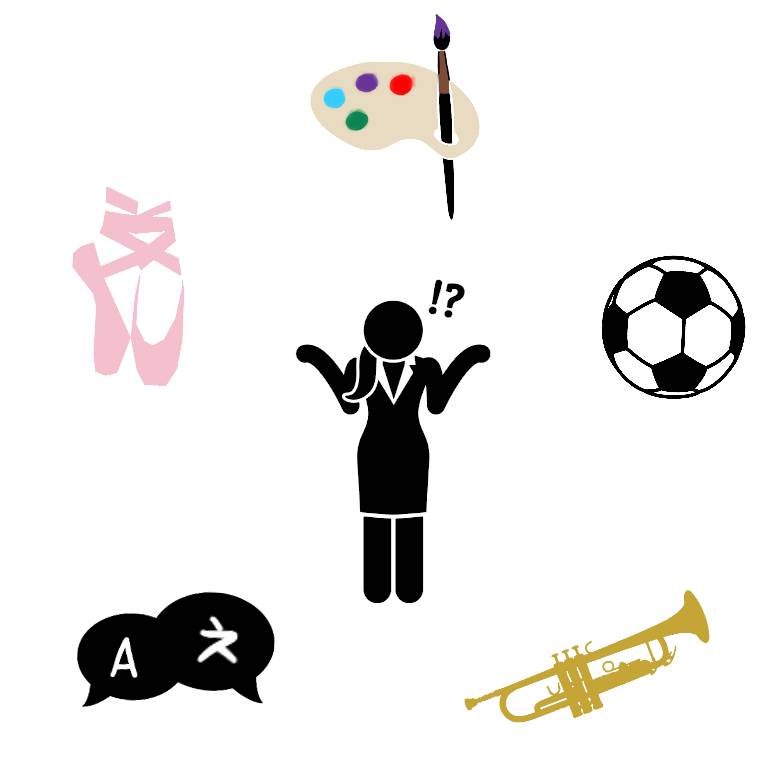 The thing about joining a club or finding an extracurricular is that you don't have to do something you don't like. There are literally dozens of choices to pick from at most schools, as college is a place where you go to learn, to experience, and to enjoy as much of life as you can before finally getting back to the real world. Everyone's passionate about something, you just need to find what that something is for you to find a way to relax, excel, or both when you're not in the classroom.
So, after college, what comes next?
Well, that's kind of up to you. Did you set up an internship, or did you pursue one during school? Did you work between classes? Did you form a network of contacts that you could benefit from? These are just a few questions you need to ask when making your way into higher education since otherwise, you'll probably find that the wide open world will be waiting on you to make the next move. And it's almost guaranteed that if you can't help yourself excel, it's not going to do much to get the ball rolling. What you do with your education is up to you.
WTR? (Why's That Radass?)
Some would say that we're in an educational crisis in America when it comes to college. I say that too many people forgot what it was like to earn what they have and that it's necessary to remember what it's like to take pride in one's education. College is all about what you're willing to do to be successful. Everything else is just filler that can create the experiences you'll want to keep or forget.