Even if they're old stories, she's found a way to make people pay attention.
With total honesty I can say what a lot of other guys have likely said at this point, Bailey Brooke Sarian is nice to look at since, well, she is. Bailey is a gorgeous woman even without the makeup that she so skillfully and expertly applies during her narration of one grisly story after another of murder and mayhem. While she might not actually be coming up with the stories that she delivers during her makeup videos, she knows how to get people to pay attention, and between her looks and the sound of her voice, Bailey is by far one of the more impressive personalities on YouTube today. To say that she's won awards is kind of impressive and a bit inspirational, but to state that she's fun to watch since she's just that captivating is a little more accurate. Am I just another horny guy that likes watching the transformation from average, good-looking gal to stunning vixen that so many guys would go crazy for? Meh, maybe, but it goes a little deeper than that.
The bio to be found on Bailey is one that doesn't read too deeply, but her show did really get noticed in 2020, so it's not exactly as though she's been that popular for that long. But the fact that she's made it that far is impressive enough, especially since YouTube is a big place, and trying to find a bit of fame can take a while, or not come at all. It's easy to admit that Bailey's show might come as something of a surprise since storytelling doesn't always appear to be as valued online for several reasons that I won't go into detail about. But if there's one thing that sells in just about any venue where adults, men, in particular, are bound to congregate, it's sex.
No, Bailey isn't a stripper or in the adult industry as far as I know, but she certainly could be since she has the presence, the body, and the looks. But the fact is that she has used all three to create an online presence that is insanely alluring and also quite profitable when one takes a look at it. Her net worth is amazing, and the number of followers that she's amassed over the years is enough to make one think that as simple as the videos she's making are, the old adage that 'sex sells' is still just as true today as it's ever been. Granted, she doesn't sell her body by exposing herself in an adult manner, but she does present herself in a way that is extremely tempting to many individuals and can keep the attention of a lot of people simply because she is charismatic and she is a convincing narrator.
So let's take a closer look at figuring out why Bailey Sarian is such an interesting person.
If you couldn't tell, she's kind of skilled with cosmetics.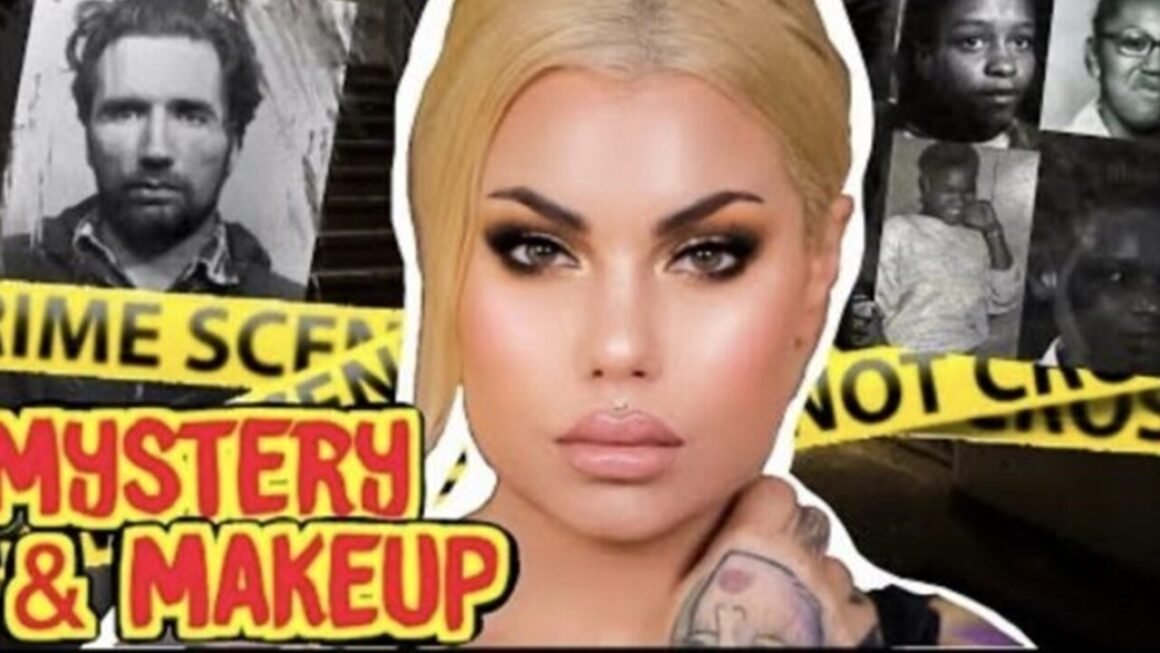 One of the main reasons why Bailey is such a person of interest is that she does end up creating several very intriguing looks during her videos that can drive men wild. Hey, maybe some women managed to get turned on too, it wouldn't be that surprising. But the fun part of this is that she's talking while she's doing it, and the only times she's not talking is when she's applying something that might require her to stop moving her mouth for a moment, but that appears to be rare when watching how she operates. More often than not, Bailey will end up talking the whole way through a video. By the time she's done, she will have created a look that's absolutely stunning in some ways and quite exotic as well. It's not tough at all to think that a lot of guys would love to say 'hey' more than once to see if they could get her attention. In fact, it's easy to think that many men have over the years. Hey, she's hot.
Bailey has been a model as well.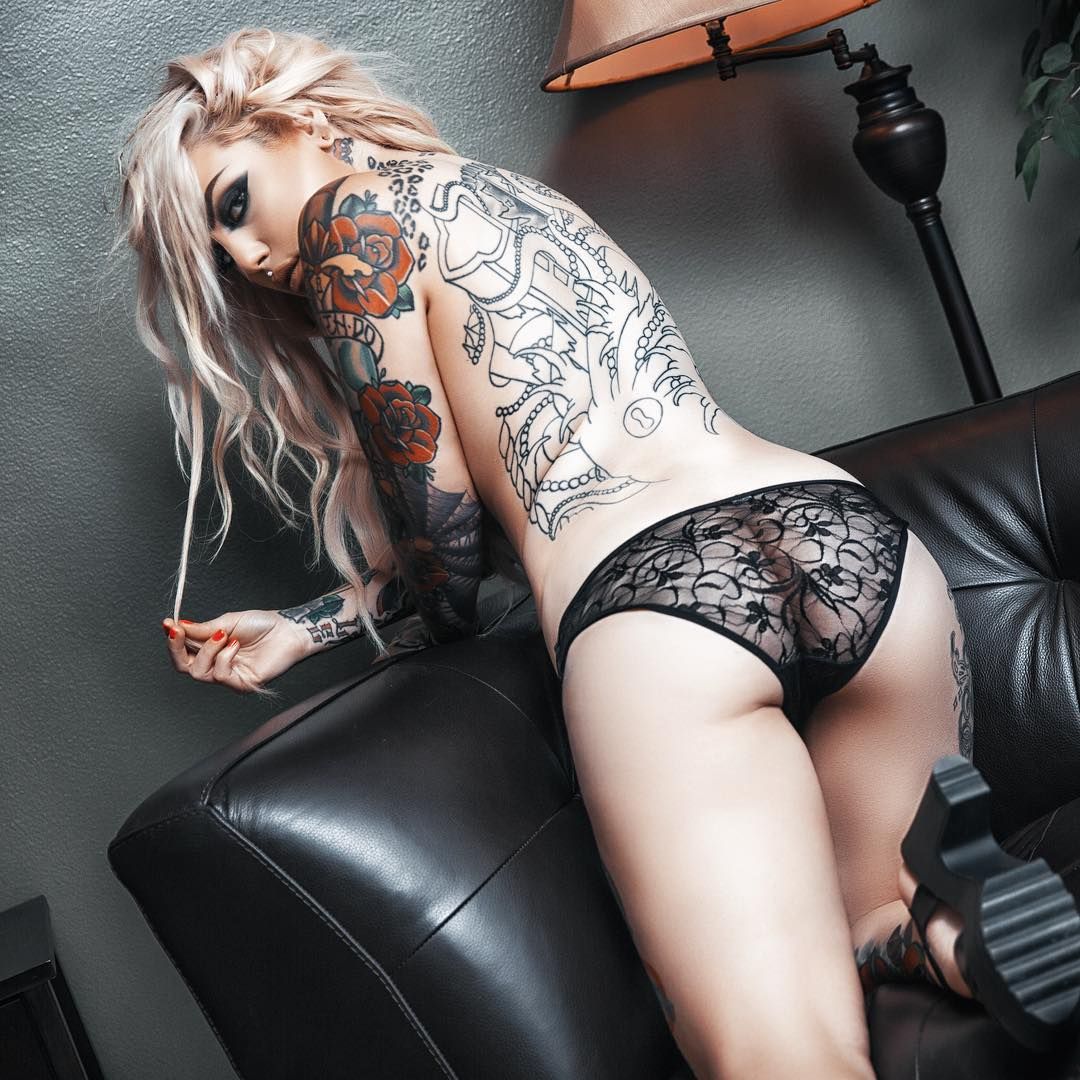 This shouldn't really come as that big of a shock, should it? Obviously not every hot woman out there is going to be a model, but Bailey is by far the type of woman that many people could see being in a magazine, a catalog, or pretty much anything when it comes to showing off…well, something. Her physical beauty is on display pretty much every time she's out and about and willing to wear something that reveals even a bit of her body, while her general attitude, what makes Bailey who she is, comes out in various looks and positions of her body when she's in front of the camera. Believe it or not, this is a part of storytelling that a lot of people tend to miss at times since the non-verbal nature of it is something that quite a few individuals refused to understand. But what we do is usually just as important as what we say, and how we present ourselves to the world around us, and everyone in it, can speak volumes that are easy to listen to if one knows how to pick up the subtle nuances that are being displayed.
She looks like a fun individual to be certain.
There are people in this world who know how to get the attention of others and keep it, and then there are those who might not even try and can gather people to them like moths to a flame. I know, that's a tired old cliche that gets used way too often, but in some cases, it's entirely accurate since people like Bailey can simply smile and show a bit of their natural charm and others will fall over them trying to be their friend. Now, to be honest, she is the hostess of a fairly popular YouTube channel, so people are bound to flock to her anyway, but seeing as how there are so many makeup tutorials and sites that offer interesting stories, it's still easy to think that she and her producers have found a way to make this work to their advantage. But after watching Bailey for so long, it's not tough at all to figure out that she's one of those people who can and possibly does have the ability to draw people to her simply by her natural charm.
If you couldn't tell, she's really into tattoos.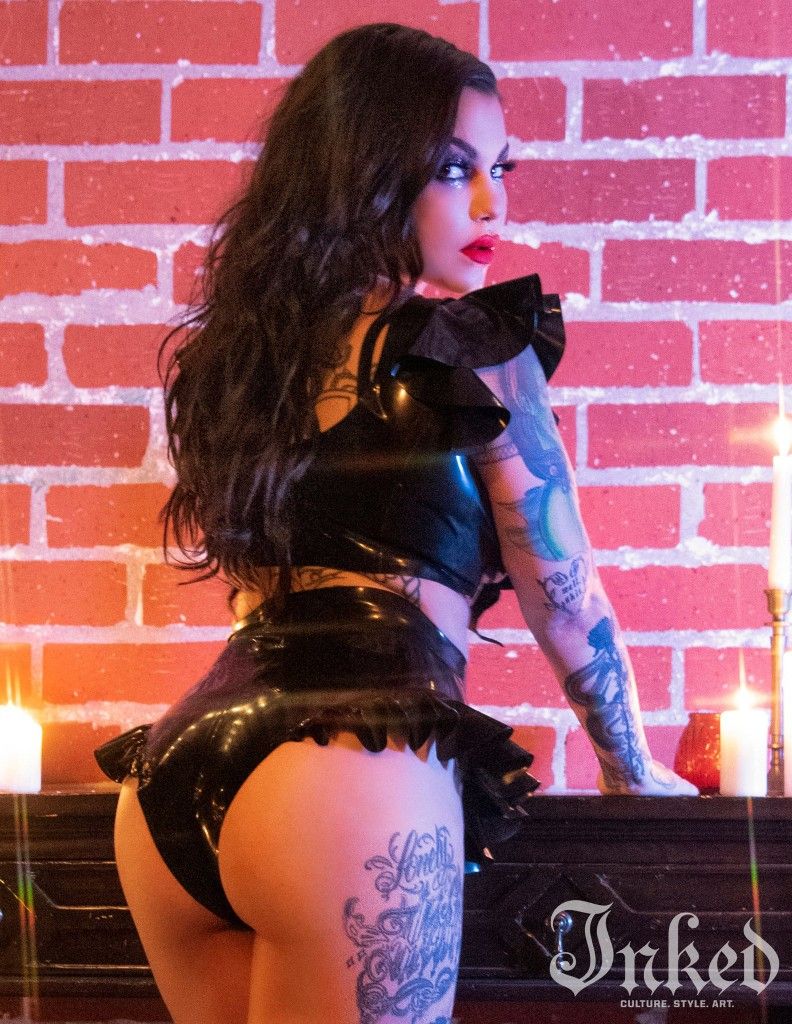 If you couldn't tell, Bailey is into tattoos and she has a few of them. She's actually been in a magazine to showcase her ink and from what anyone can tell, she's spent a lot of time in one chair or another since the designs she's sporting are all kinds of elaborate details that are fun to look at. Okay, so she's fun to look at as well, but seriously, her tattoos are fun to take a look at since trying to discern the designs and how long they likely took is interesting to think about. After all the body art articles that Radass has posted, it's fun to narrow down the scope and take a look at an individual who's worth paying attention to.
She could be the girl next door type, maybe.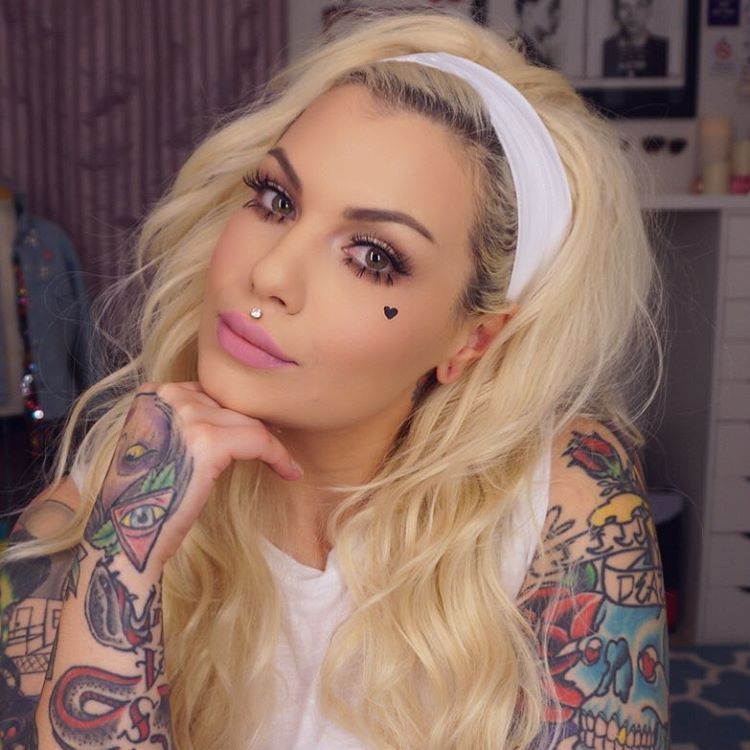 The whole 'girl next door' look and attitude is something that can be attributed to a lot of women throughout the world, right? It means that a woman is approachable, that she's personable, and that she might be a very interesting and dependable person. In terms of her looks, Bailey might not be the first pick as the girl next door since to be fair, she looks like a badass that might snap your neck for speaking to her in a way she doesn't like. But at the same time, she has a look that suggests that talking to her wouldn't be that difficult so long as one doesn't come off as a fake or a flake that's just trying to get into her pants. Having met a few women like Bailey, the types who can intimidate people with a look or, possibly, intrigue them to the point that they can't help but want to talk, it's easy to state that talking to her in person would likely be kind of interesting.
At the end of the day, she's just an awesome person.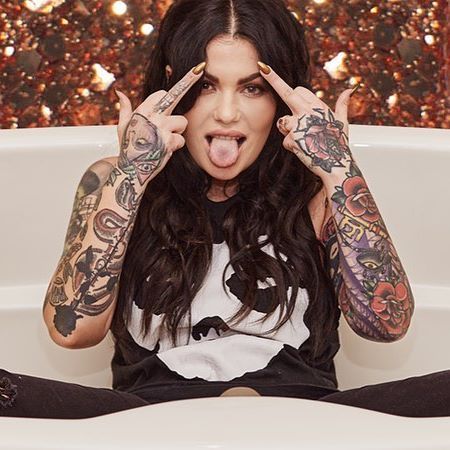 I'll admit that I don't know Bailey in a personal way, but it would certainly be fun to meet and/or talk to her to pick her brain about a few things. From her start as a YouTuber to a narrator of scary and horrible but intriguing stories, Bailey looks and sounds like the type of person who would be worth knowing. Plus, it's always fun to find someone who has the kind of attitude that we prize here at Radass.
WTR? (Why's That Radass?)
We're always on the lookout for new and interesting things and people, especially when it comes to those subjects that are kind of odd and out there enough to be intriguing. Bailey is just one of many individuals that we like to keep our eye on, and learning more about her would be a privilege. Hopefully, she'll keep doing what she's doing, and hopefully, it will continue to serve her well. To be honest, she's one of the most amazing people I've watched in a long time.