Let's get something straight right now. The idealized vision of a warrior that's given to us by Hollywood isn't exactly fair or even accurate to the warrior cultures that have come through history and, sadly, fallen by the wayside when war became a business instead of an honest fight for land, resources, or even the most basic of needs, survival. Let's also be frank in stating that war isn't something to be cheered on or even desired, it's a bloody, horrible, and destructive force that many soldiers that have seen action could tell people about. The 'glory of war' fades pretty quickly in the modern era, especially given the fact that while the soul of a warrior is still the same, the common era soldier has proven that devotion to a country and its ideals usually come first. The day of the warrior won't ever really be done, but the way the ancients did things is definitely a thing of the past. But interestingly enough, many of their principles are still alive and well.
The Maori customs are still very much alive.
It's very likely that people know of the Maori through various sources that have been played out in the media. The New Zealand All Blacks have become famous not just for being an awesome rugby team, but also because of the fighting spirit that they represent and the fact that their haka, which is meant to pump them up and give them courage for the coming match, and possibly intimidate the other team, is a part of that war-like spirit. While the haka is used for more than just intimidation, the ceremonial dance was used at one time before battle to intimidate the enemy (just imagine a bunch of wide-eyed madmen yelling at you in their language) and to call upon their god of war to give them strength. They weren't the most invincible warriors in the world, but their legacy has lived on for quite a while. Even today, the Maori culture is still very much alive. And while it's always meant to intimidate, the haka is ALWAYS impressive.
Fear and superior training kept the Mongols dominant for a while
One of the most savage but also highly adaptable warrior cultures to ever come along were the Mongols, as in the 13 and 14th centuries they carved a huge swath through Eurasia. It's true they didn't win every battle they entered into, but apart from the fact that they started training as children and were absolutely brutal to their enemies, the fear spread by their very presence was often enough to warn their enemies to either back down or get ready to be run over. Watching a Mongol horde come sweeping over one's territory, showing great proficiency while shooting their bows from horseback or storming a city, was likely a sight that would have made many people think about surrendering without fail. While the Mongols did fall largely to their newly acquired sedentary lifestyle, they were highly effective for quite some time, and their use of psychological warfare was likely one of their most useful tactics. Just imagine someone telling you that they would let you live so that you could tell the next person in line that they were about to die.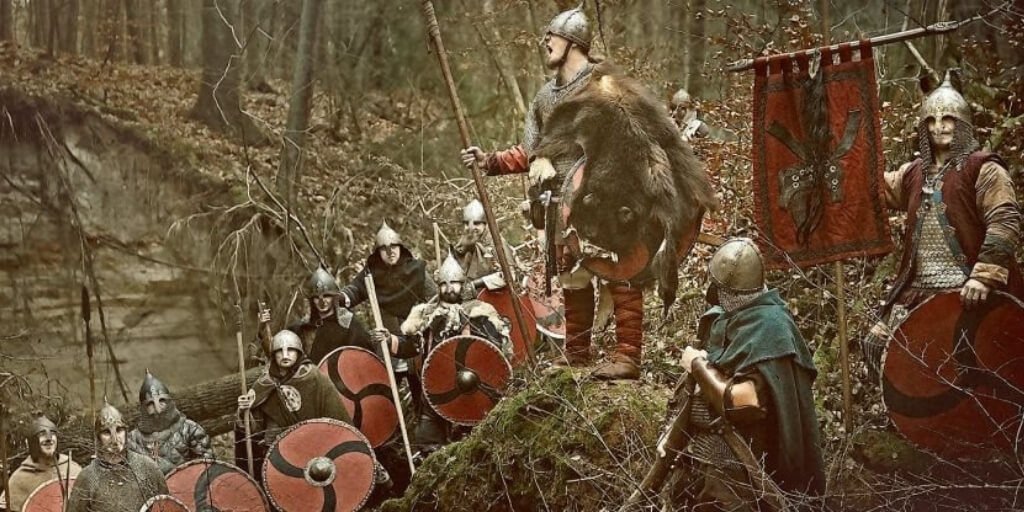 No one wanted to see a Viking longship coming ashore
There were plenty of people back in ancient times that could have attested that Vikings were by and far some of the fiercest, meanest, and most aggressive warriors around. They weren't perfect, but they were great since their raiding parties are still the stuff of legend. If the Vikings contributed anything to history it's the true essence of the warrior spirit that still lives since many of their tactics and maneuvers were technically sound for their time, but as the world began to change, the Vikings weren't always able to keep up. The legendary ferocity of the Vikings and their utter fearlessness in battle have given way to the legends and stories that have been told about them. But one thing is certain, if even half of the tales were true, the Vikings would have been looked upon as gods in their day. As it is, they're seen as some of the fiercest warriors that were ever witnessed on a battlefield, and no, they didn't wear horned helmets, there's not much, if any proof that their berserkers were real, and if a Viking went into battle without armor or a helmet on, they didn't tend to live long.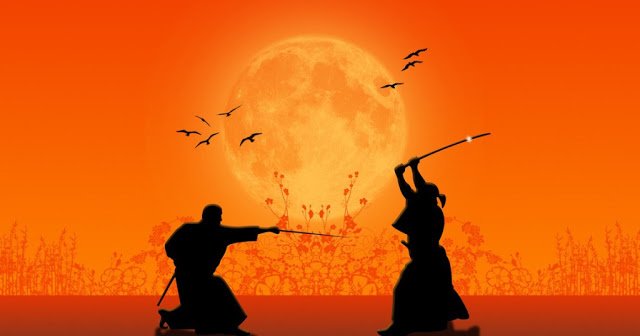 The samurai were far more brutal than Hollywood depicts
Hollywood makes it clear that honor, to a samurai, was everything. If they didn't have that then their existence wasn't exactly meaningless, but they certainly weren't regarded in the same manner. Most movies show samurai either acting as part of a larger army or taking it upon themselves to be badasses on-screen and kicking all sorts of butt left and right. But the truth is that in wartime, they were vicious and they were efficient. In peacetime, they were brutal and they were bullies. However much one wants to believe about what is published online, there is a purity to the life of a samurai, but when taken with everything else that has been revealed about them, it makes them far more human and less noble than the average individual. The way of life that Hollywood would have you believe is indeed quite nice and worth following. But sadly it's not the truth since warriors that would test a blade by cutting a person in half aren't right in the head.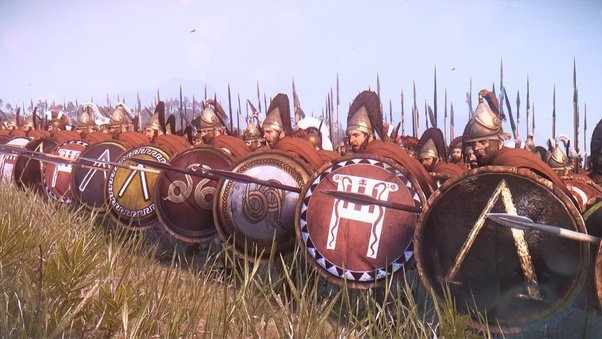 The Spartans weren't into freedom as much as you might think
On the battlefield, the Spartans gained a reputation for being fearless that has been passed on throughout the years, but in other parts of their history, Hollywood has kind of covered over what they thought needed editing. The Spartans did have slaves known as helots, and no Spartan was expected to do menial labor since Spartans were trained to fight, to bear children in the case of women, and to fight and die for their country. These warriors were walking tanks with their armor and shields, but the heavy reliance upon such armament was one of the reasons why everything but their warrior spirit went the way of the dodo eventually, since their practice of leaving children that didn't meet their exacting standards to die wasn't all that great, nor was the fact that they were so resistant to change. Their culture has served as an inspiration for a long time now, but as role models, their history has been fogged over quite a bit.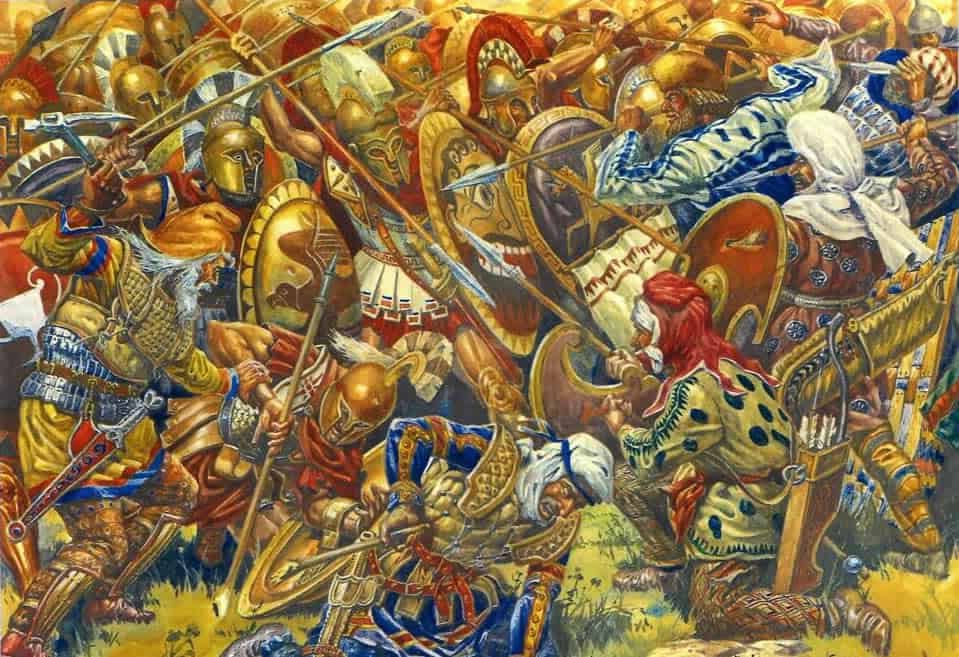 Warrior culture wasn't meant to be nice, merely legendary
It might sound as though each culture mentioned had its share of issues, and it's true, most of them do. Warriors weren't bred to be nice, they were bred to kill, to overrun, and to fight for ideas that have been largely lost to this day. The warrior spirit is still a fine thing that exists in many people and emboldens us to try new things, to step forward when every instinct we have is telling us to back off. These cultures are a part of why we're able to stand our ground and be bold in this day and age, and it feels like too many people have forgotten that. But hey, if better sense and practicality tries to pull you back from a fight you absolutely, positively can't win, just remember that the warrior spirit doesn't mean abandon all sense and reason