It's just about that time, right Radasser's? Thanksgiving is here and we're all happy to sit down, eat more than our fill, and spend the rest of the afternoon and evening napping and tasting turkey and stuffing every time we burp, right? Then we think about the coming weekend and what's to come with it. Christmas decorations. Am I right?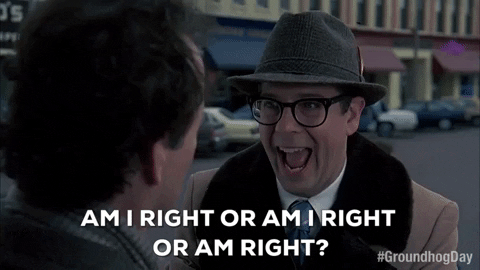 To be fair, that might make some of us cringe and some of us just sigh and realize that it's that time of year, and if we don't get it done now then we're going to have to get it done later and possibly hear about it from the kids, the wife, the rest of the family, whoever. It's best to get it all done and let it sit for the month until January comes around and makes it necessary to take it all down and put it away in the attic, or the garage, or the basement, or wherever you stow all that stuff until the next holiday run comes along.
But for now, we've got decorations to get to this weekend, yeah? Well, then let's get started!
The lights, always the most fun, just internalize your screaming.
Let's be honest, this can be one of the most fun, but also the most taxing parts of your holiday since depending on what type of home you live in, the Christmas lights are bound to be kind of a hassle, or not all that bad. This is one of those times that people who live in apartments have it kind of easy since they don't have to worry too much about decking out their home in strings or ropes of lights that require ladders, several movements of said ladders, and the possibility of, well, this: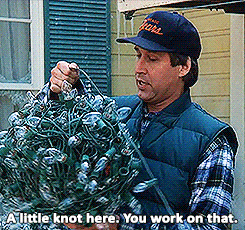 And this: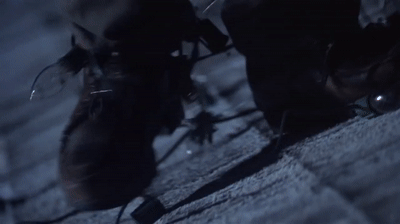 Thankfully some of us have a little more sense than Clark Griswold and aren't living in a National Lampoon movie, since unless one is doing so in a daylight setting with a dry roof, there's no really good reason to be on the roof, at night, stapling lights. But it's a funny image all the same unless it's happening to you. The Christmas lights aren't such a bad thing to put up if you know what you're doing and are ready to accept that it's going to be at least a little bit of work, less if you happen to know a way to be efficient with it while still making your home look nice. Just do yourself a favor, follow the examples of what not to do, and do the opposite, you might be surprised at how well it works.
The Christmas tree, huh boy.
It's such a simple thing really, you either go buy or cut down a tree, on a lot preferably since there's no need to get busted by the cops for cutting down a tree that you're not supposed to touch, and then you take it home. You trim it if needs be, you set it in the stand, water it, and then proceed to put the lights on it along with whatever decorations you want. Some trees end up looking like something out of a catalog, while some end up looking like they were run through the knickknacks aisle at a Goodwill store, but let's be fair, it's the preference of the person that put up the tree, along with their family. Personally, mine ends up looking like a cross between a Toys R Us and a Hallmark store, but the effect comes off nicely since that would describe my household as well. It's all dependent on how a person wants to set up their tree, not necessarily how it SHOULD be according to others. Some trees show personality, others show how much a person wants to impress other people.
But the next step is even easier: LEAVE IT ALONE. That's right, water it when you need to, but otherwise leave the thing alone. Christmas trees are funny that way since they're kind of like one of those hand towels that are just for show, they look nice and even enticing at times, but you're not supposed to play around with them. Thankfully a Christmas tree doesn't look like a satisfactory place to wipe your hands, but accidents do still happen.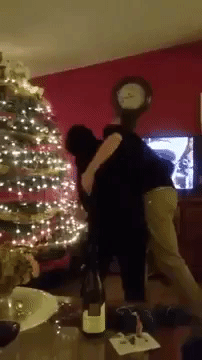 It is a good idea to remember that the tree won't stand on its own and that you might need to tighten those screws on the base just a little bit. Plus, keeping it on even ground might be a good idea as well.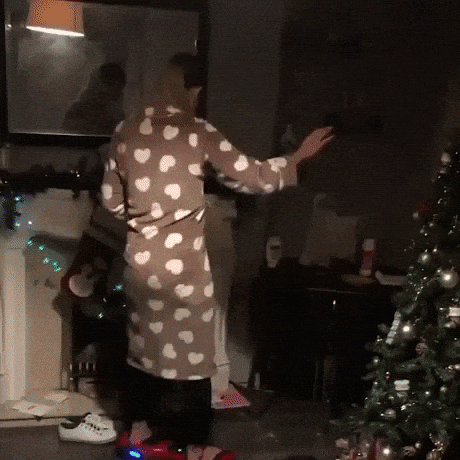 It's a good idea not to play with your toys near the tree as well since there's no telling whether, in your excitement, you'll be able to control yourself, or if you'll be able to keep your balance in the case of the person above. Basically, put the presents under the tree, retrieve the presents, and then proceed to leave the tree alone again. Christmas trees are there for your enjoyment after all, not necessarily your amusement. But we couldn't resist showing you a few of the more popular fails that you might want to avoid.
On to the presents, right?
Oh yes, the brightly wrapped boxes, the crinkling of the paper, the anticipation to see what you received from your loved ones and friends, and…well, it kind of depends on how gracious a person is. Some folks can see a bad gift and smile and say 'thank you' for the thought at least, and possibly find a way to say that of course they'll use it, or find a place for it, or something that the gift-giver might accept. It does say a lot about your character if you can bs your way through a bad gift and sound genuine. Hey, sparing a person's feelings on Christmas shouldn't be that hard, especially since they had the inclination to think of you. But, you know, things happen:
Pay attention to those hands folks, ripping off bows and paper and tape can turn a gentle tap into a black eye.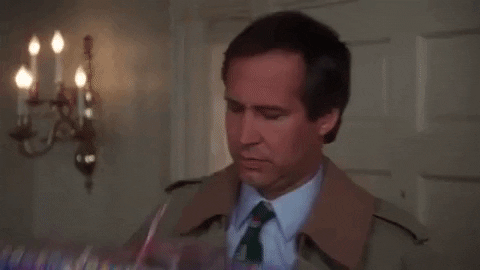 Seriously, if a cat had the patience to lay in a box and be wrapped up, it's likely that they were looking for a way out of their home anyway, or were just a ball of fur with an appetite.
Look at it this way, eventually you'll be done.
Just think, once the lights are up, the tree is up and decorated, and the rest of the decorations are p and laid out, and…zzzzz…oh, right, I was still talking. But anyway, think of the fun that you get to have watching Christmas movies, likely the funny, raunchy variety that gets a good laugh out of the adults, and are enjoying a few adult beverages, everything will feel worth it, at least until January 1st when it all has to come down. Shh, just enjoy your adult beverage and enjoy the movies while your eyes slowly slip closed.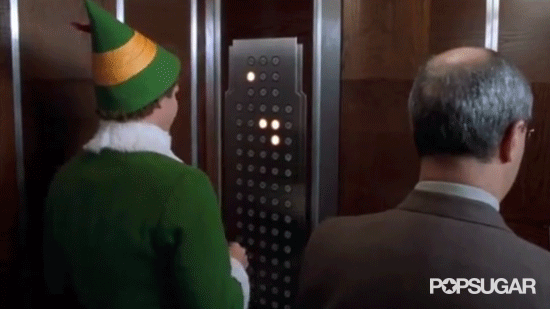 You've got to think though, this is in New York, how is Buddy not getting his butt kicked for this?
But just as seriously, how stupid would people in the Home Alone movies have to be? Don't answer that, there are too many examples in the real world.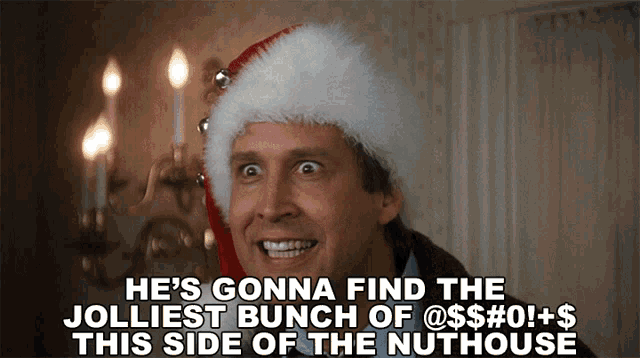 Happy Holidays to all you Radasser's, and we hope you stay safe.
WTR?
Just accept that the holidays are all about the fun and the chaos and you'll be just fine. Stay up Radassers!