These are the types of Tinder finds that you might see at the end of the weekend, and damn if they don't make you glad that you have to go back to work the next day.
I'm sure mom would be happy to call him son.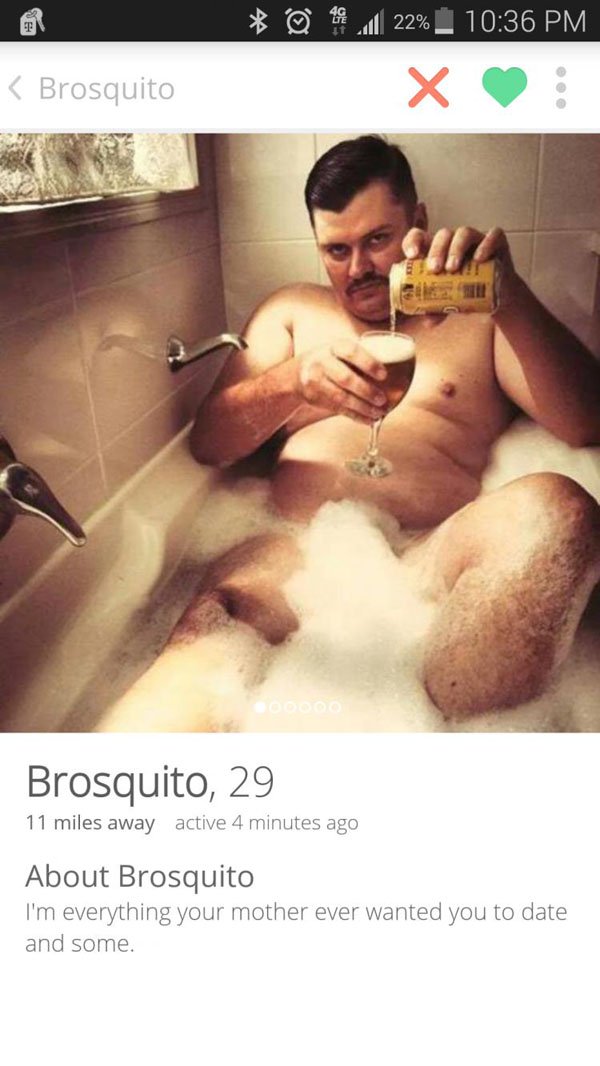 Mama had low expectations it would seem.
Bill isn't the only one looking for some on the side.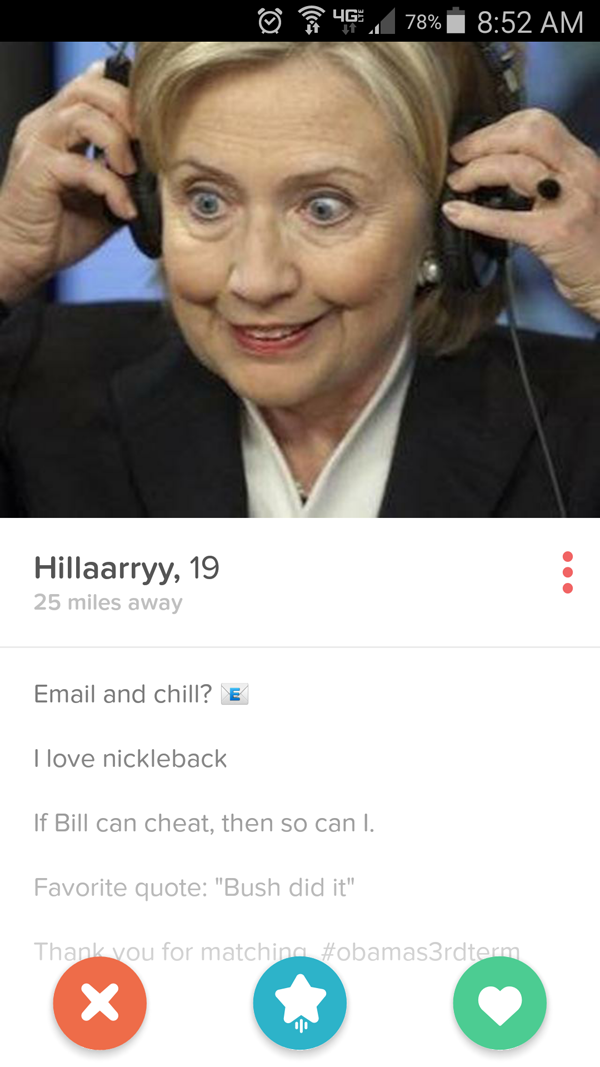 19? She's got a few city miles on her then, yikes.
Warning, it's just a trap to expose all the guys that have small dicks.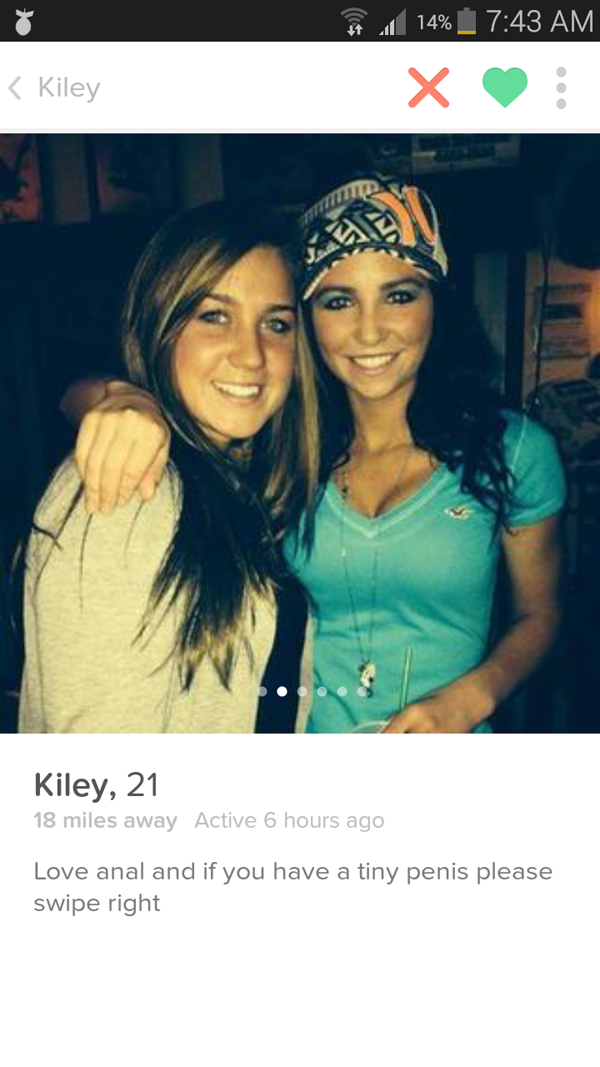 So what if size is relative in your mind?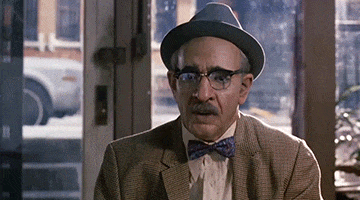 Grammar isn't everything.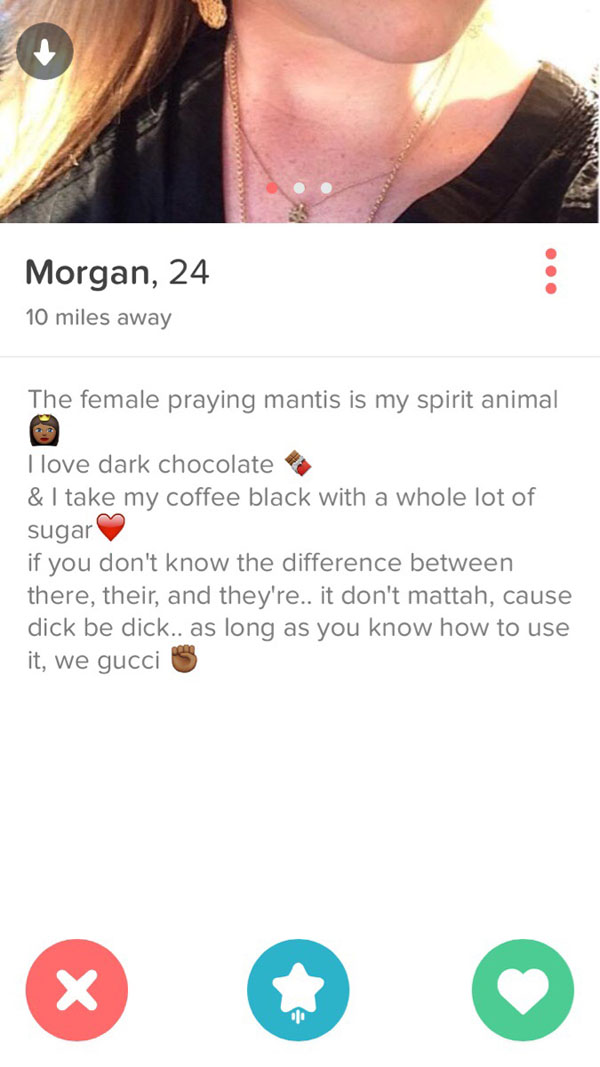 He just looks a bit mature for his age.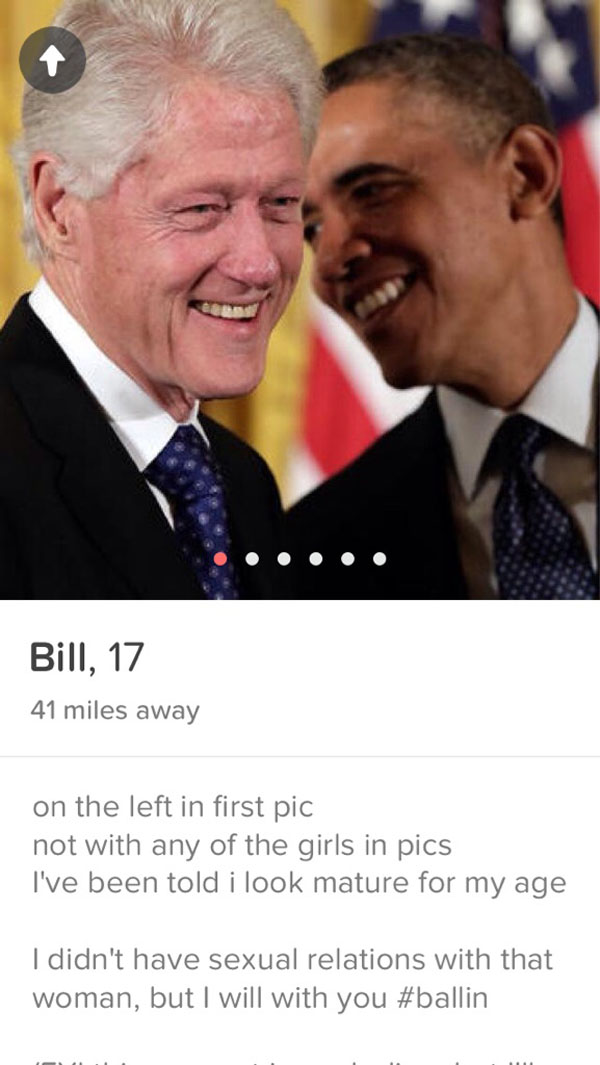 If he looked any more mature he'd be using a walker and wearing Depends undergarments.
I'd bet she is a fucking delight.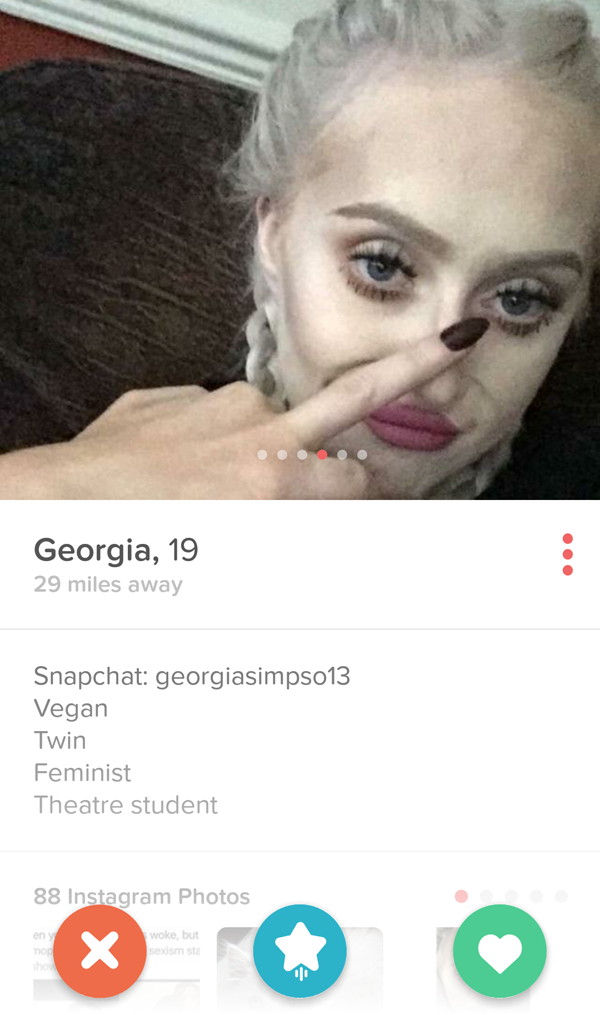 So let's break it down, she's into eating wheatgrass, she's not the fun twin, and she's unemployed and is ready to punish any man she meets. Okay, that last one was a stretch, but c'mon.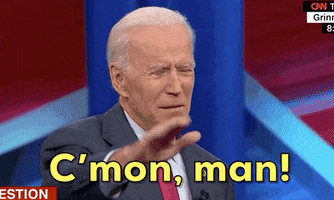 As long as you are up for a challenge.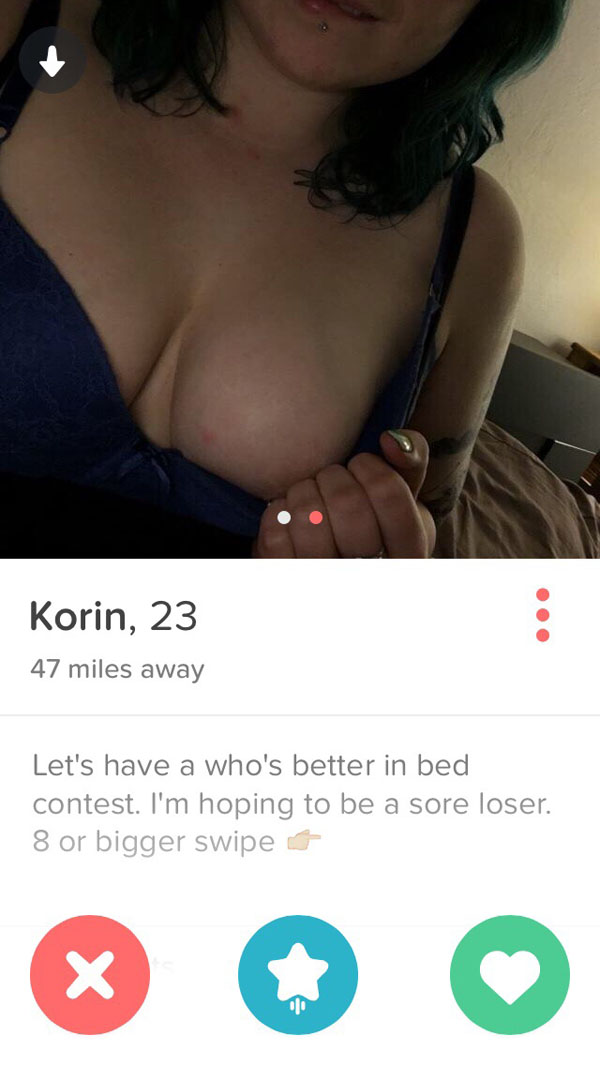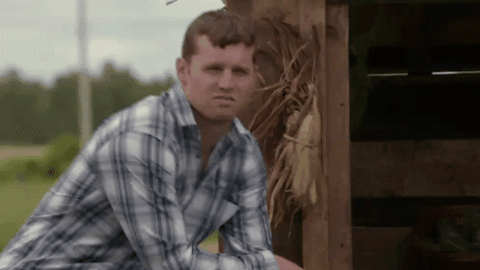 Kylo Ren wants to stargaze n chill.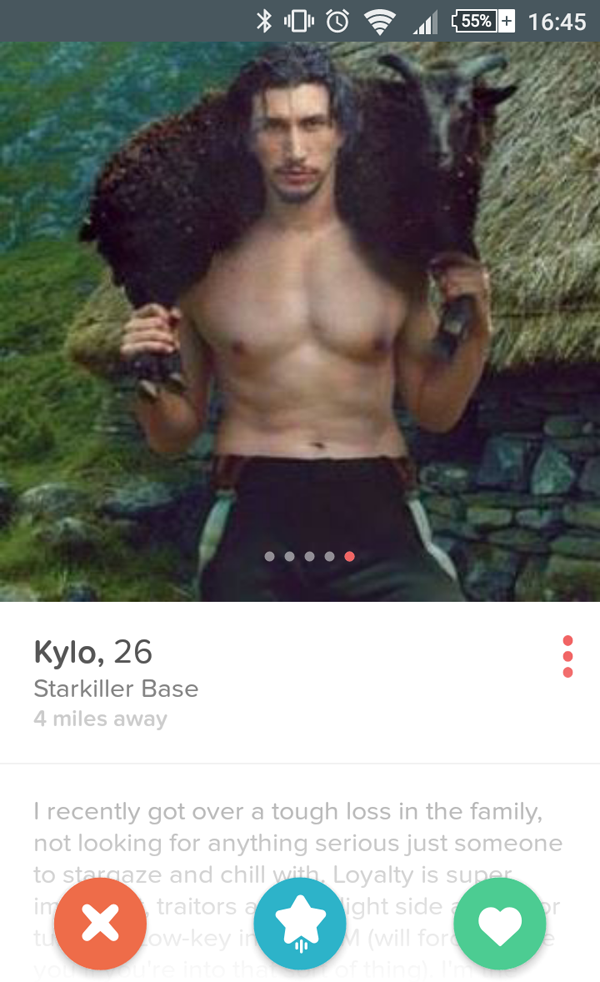 People love to have fun, don't they?
If you like onions swipe right.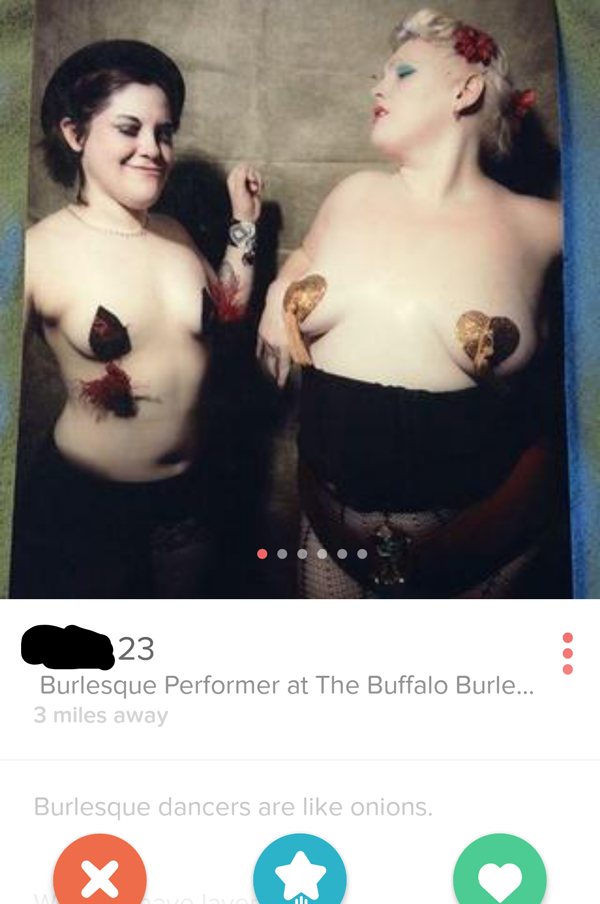 She's a dancer at a place that has "Buffalo" in the title…think it over chaps.
It's the Domino the garden ho.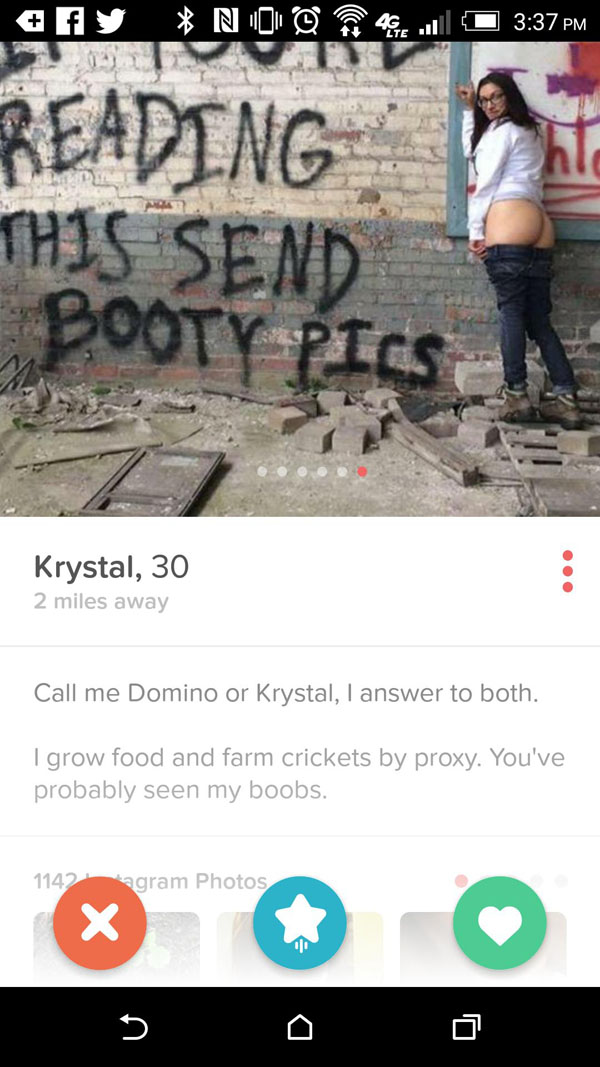 We must have been looking the other way when they popped out…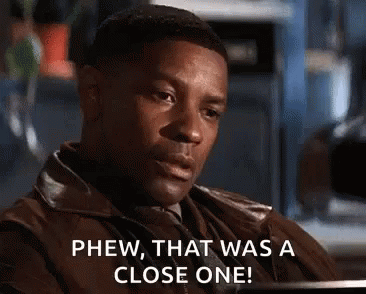 Are you in need of a little Gooch Tickle?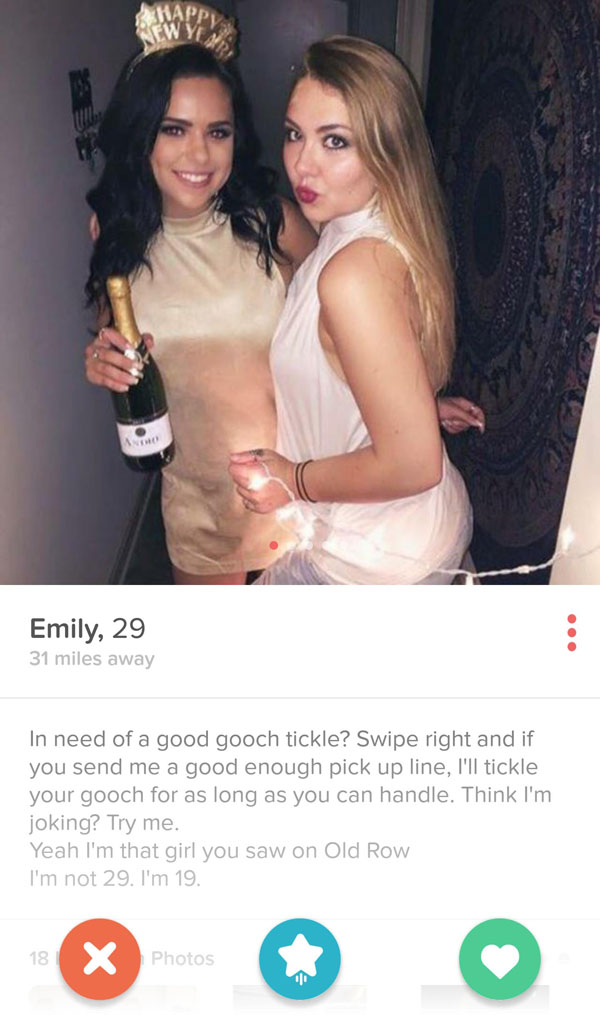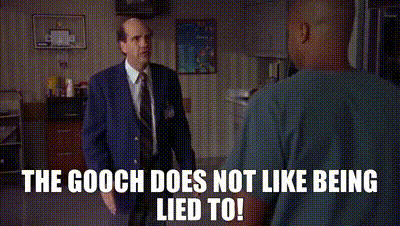 Outta nowhere he has the perfect comeback.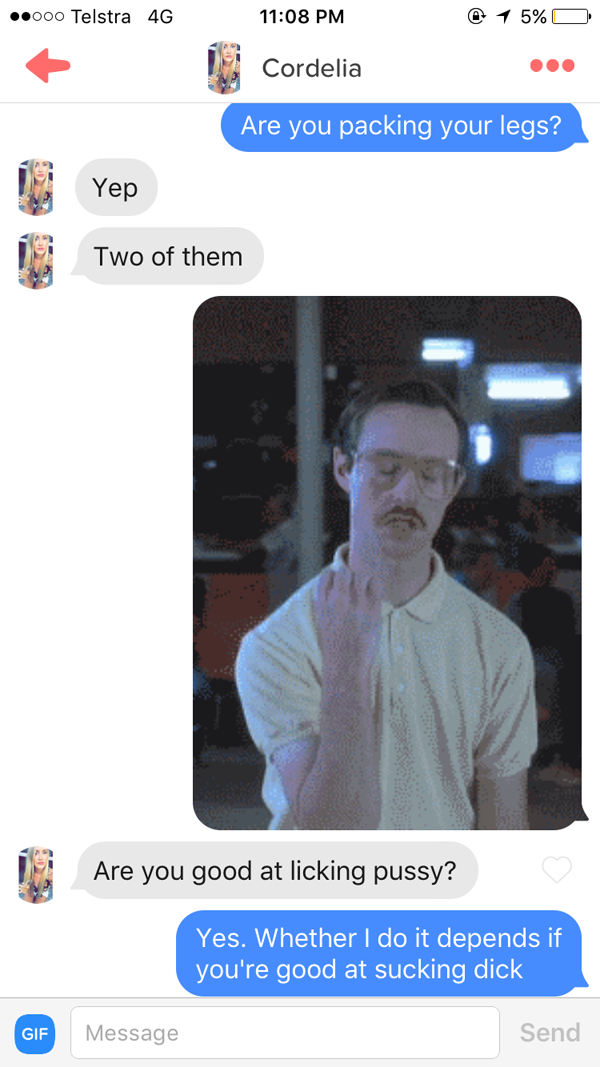 This sounds like such a pleasant fact-finding request…
Personality isn't everything.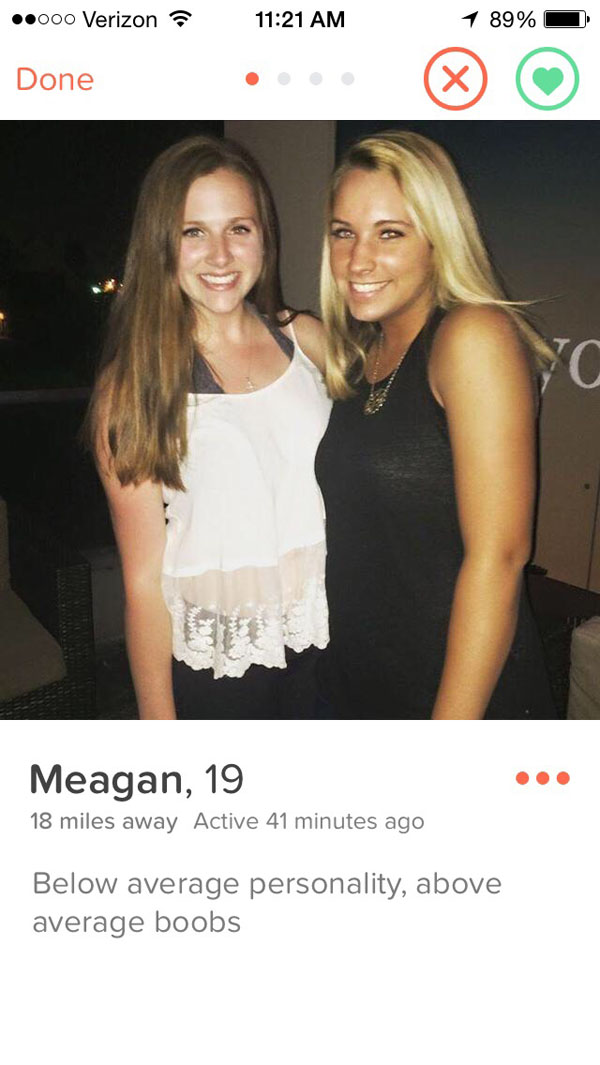 I had a buddy who met a girl like that, he called her Potatoes…just use your imagination…
She could at least be nice about it and say please.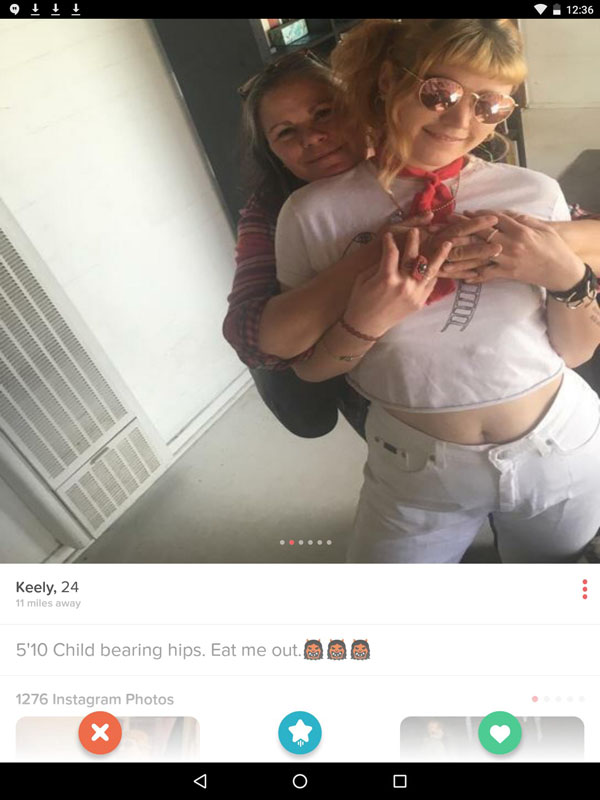 First, she scares them off, then she asks for pleasure…shouldn't that be the other way around?
Something just doesn't seem quite right here.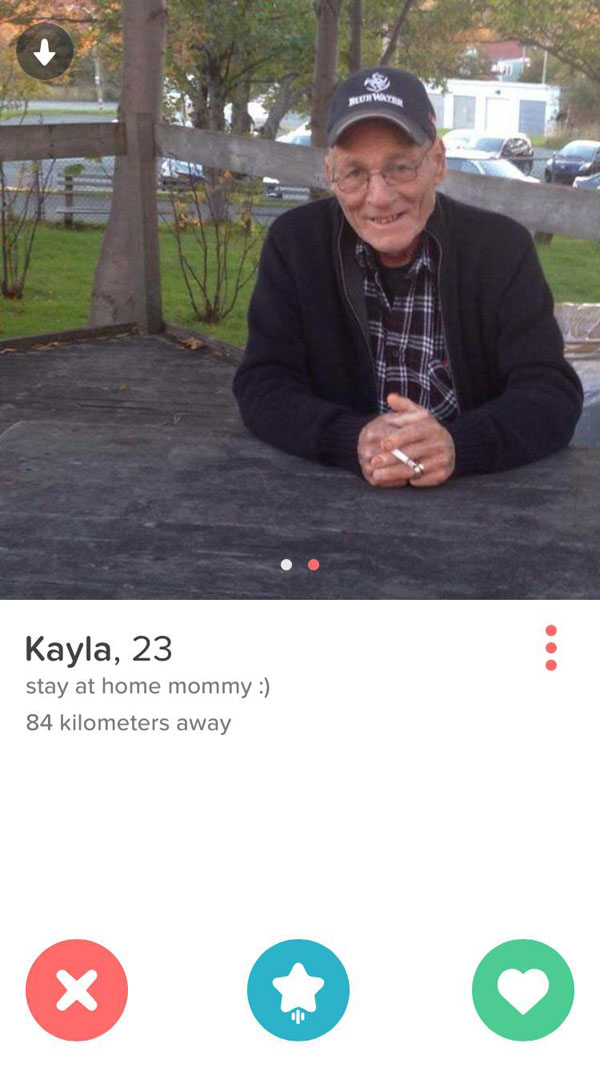 We are living in the 2020s, and shit got weird a while ago…
The One That Got Away.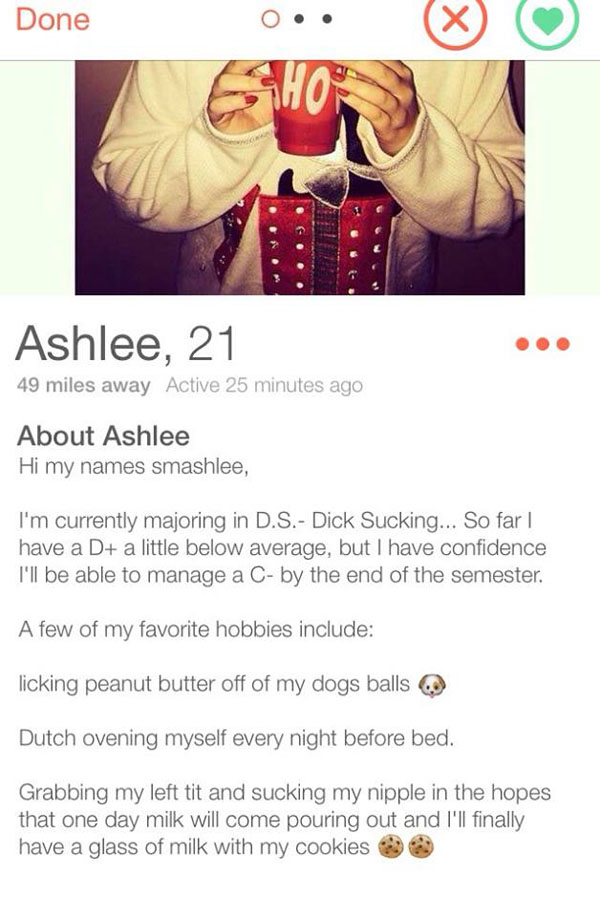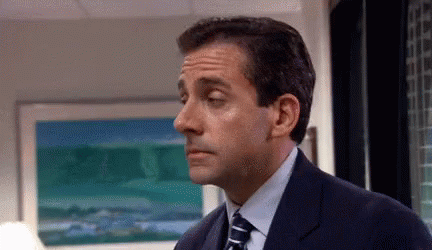 Well that took a few turns.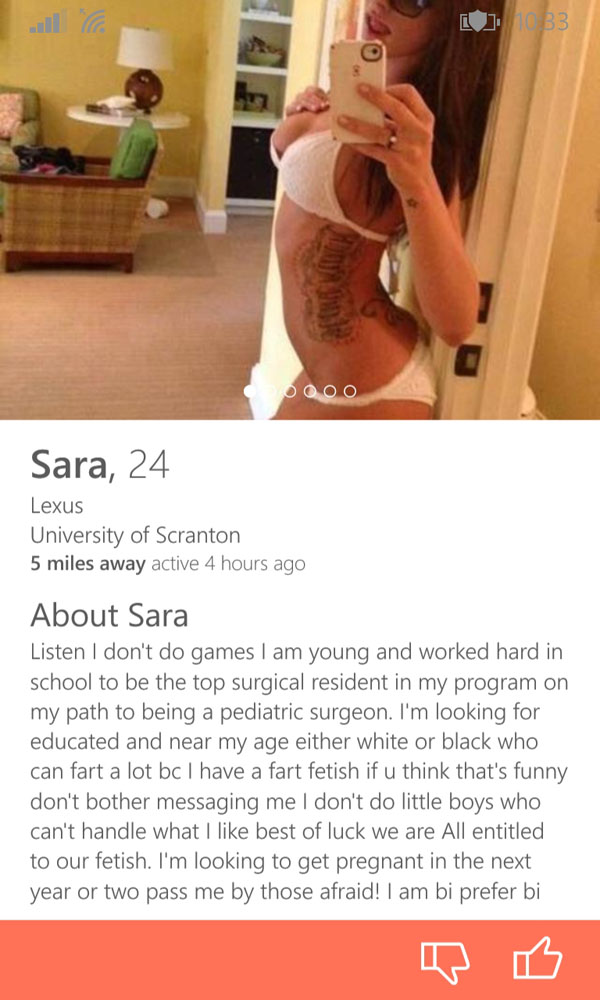 Well hell, she knows what she wants…best of luck finding it.
Sound like a normal lunch date to me.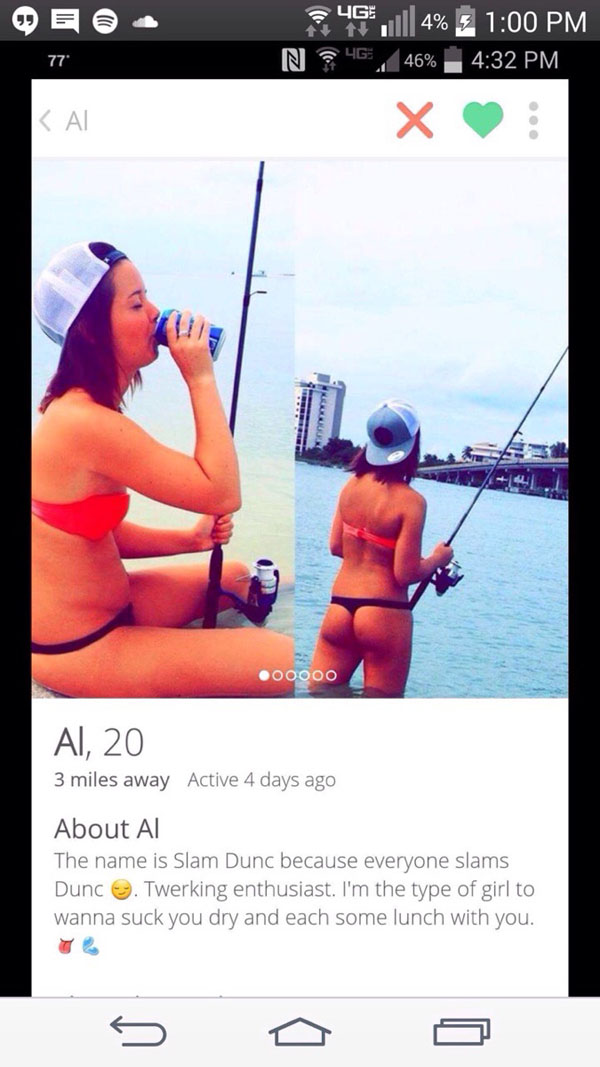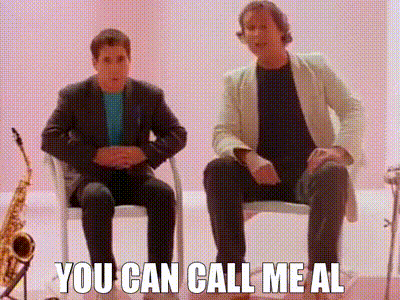 At least the name checks out.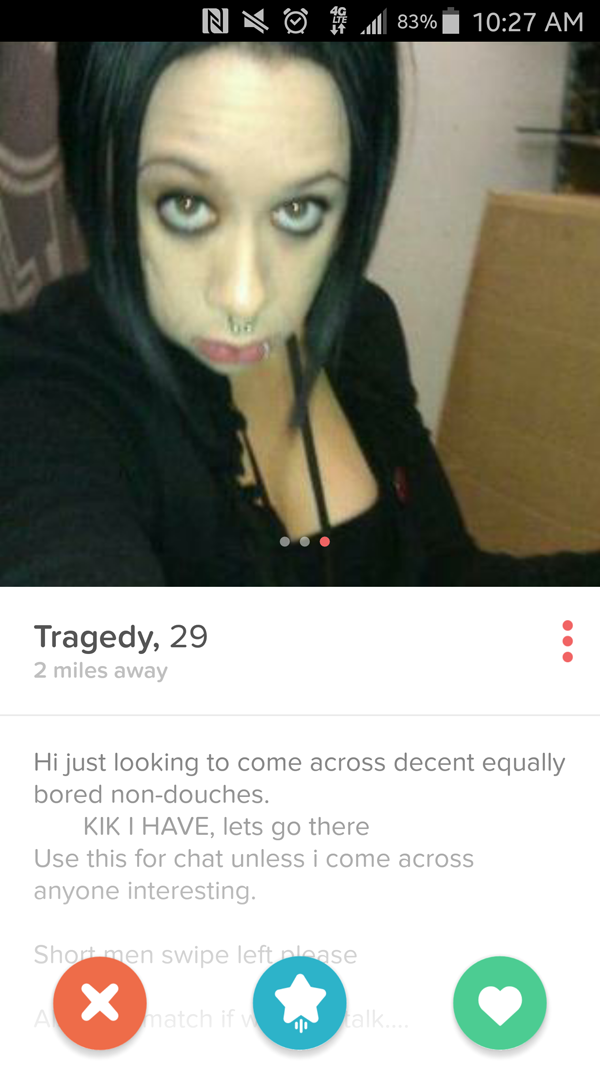 Is she seriously trying to shame short men? What nerve you boring, douche-hating tragedy.
He's just looking for a quick lay before he heads of to prison.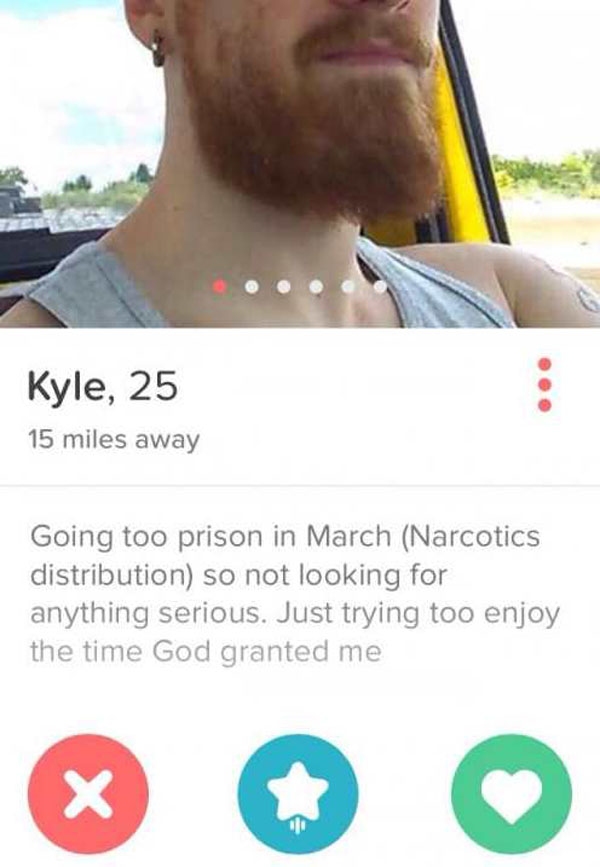 You mean the time that the state has granted you…nice try.
When the same girl matches with you twice and then ignores you twice.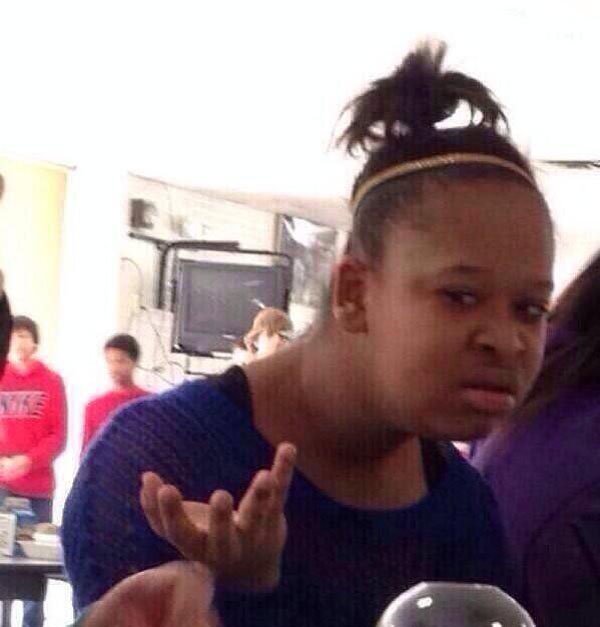 I would say ouch, but that means the person fell for it twice…
WTR? (Why's That Radass?)
If this doesn't just give you the kind of laugh you need on a Sunday then you're already thinking too hard about going back to work. Read through it again and cut loose.