Which country can make you laugh the most?
Laughter is a great way to get through the day, don't you think? Sometimes a good meme can make person forget about what was bothering them at that moment, but then again, sometimes a good meme is something that can rile a person up too. The point of a meme is kind of bound up in the meaning that the creator of the meme decides to display, since a lot of them are made to create a bit of humor and maybe even remind people of how ridiculous they're being. But of course, that implies that people are being anything but rational, and a lot of folks don't want to hear that kind of talk, right? Still, memes are one of those parts of life that a person should be able to enjoy since they can be a bit spicy, a bit nice, a bit rude, a bit…well, anything that's desired in order to get a reaction.
But getting to the point of the article, once can't help but think that memes are also easy to judge based on the country they come from, or are focusing on, since being able to make fun of each other on a global scale, or make fun of ourselves country by country, should be something that's fairly easy to do. Those that can laugh at themselves and their own antics while still retaining a bit of pride in who they are are the lucky ones since their sense of humor is intact and is capable of taking a few hits now and then since they know how to shrug it off and keep going, or absorb it and use the humor as inspiration, motivation, or something equally as important that can help them grow and develop as a person.
But then again, memes are usually seen as a silly way to describe a person, a place, a situation, pretty much anything that might be seen as comical. But really, who owns the title of the GOAT when it comes to memes? Is there any one country that might hold the title? Considering that this is a relatively new title, since memes haven't existed nearly as long as the countries that use them so readily now, but it's fair to say that some countries are represented or have learned to use them in a far superior way to others. So, let's see who's the GOAT when it comes to making people laugh!
America can make people laugh without breaking a sweat.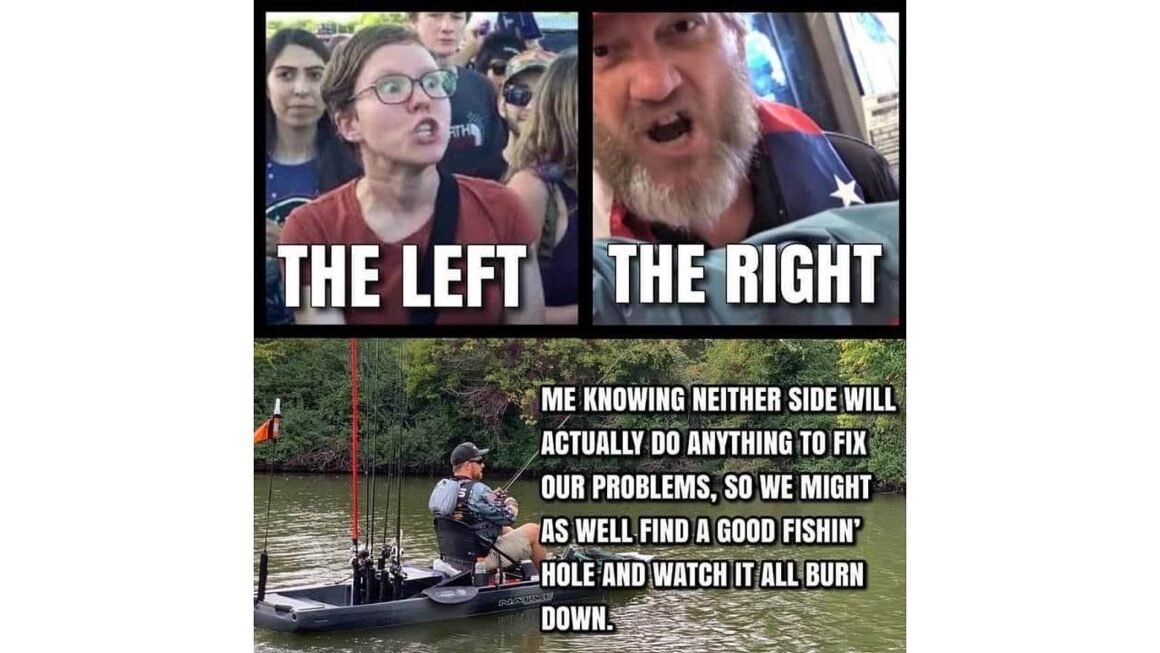 For shouting loud and proud that we're the greats nation in the world, America has a host of problems within its own borders when it comes to the people uniting for a common cause. Politics has been one of the biggest dividers when it comes to America, since people on the left and the right often alienate a lot of people that just want to get along and make the nation run the way it should. This becomes amusing when a person steps back and sees how ridiculous both factions are being, not to mention those that exist on each side that will fight with others that are like-minded simply due to the fact that they reach the same goal in a different fashion.
This might not be unique to America, but the fact remains that the US has become the most noticeable when it comes to the citizens fighting amongst each other. One would think that Americans might be able to unite under a single ideal, but even that appears to be asking a lot when it comes running the country and keeping it united under one banner. Hell, some folks still think that the US flag is a symbol of racism, but they sure as hell won't pack up and move to another country, will they? As far as being the GOAT when it comes meme-ing, America is pretty far up on that list.
Russians might not always agree, but they appear to know what unity means.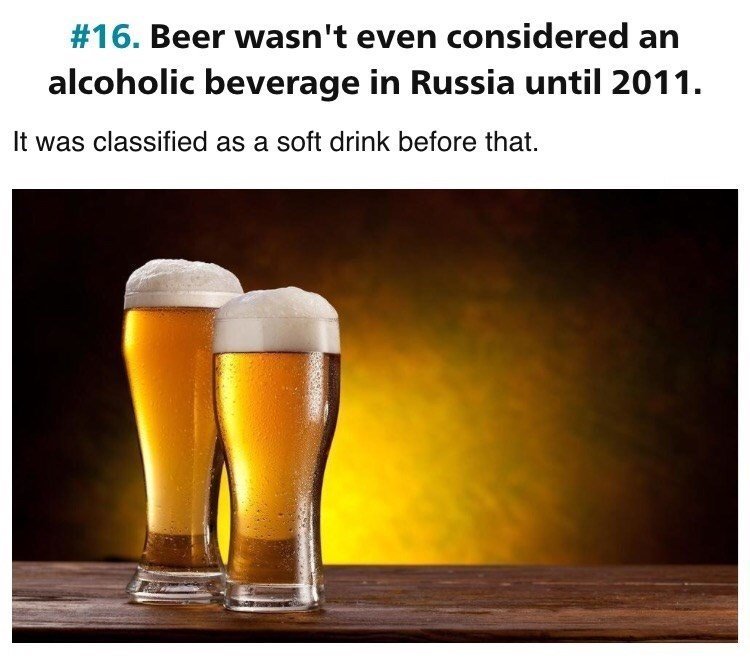 There are just some countries you don't openly boast about…well, anything. At least, you don't boast unless you can prove that you're better in some way, or have something worth boasting about. When it comes to alcohol and its consumption, there are more than a few memes that depict this idea and most of them are hilarious. But kind of like one would expect with a few other countries, one thing that a person can and can't joke about is drinking, especially when it comes to Russia. Americans tend to argue anyway (it's kind of our thing, seeing as how we're stubborn) and think that we know all there is to know about drinking and alcohol. Quite honestly, the Russians might not be all-time GOAT when it comes to drinking, but they're definitely worth mentioning. As far as memes go, they might not be quite as competitive.
Japan is weird, that's about all that needs to be said.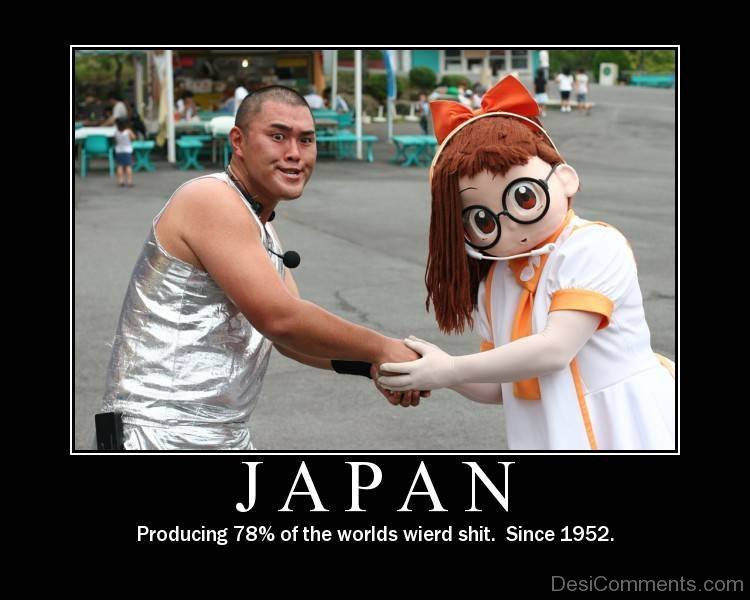 There are a lot of things that Japan is known for, but being strange in the most wonderful ways is why they're even considered as a GOAT for meme material. Some might not always get the sense of humor that the Japanese enjoy, but then again, a lot of people don't always get the type of humor that many countries enjoy. With Japan, their sense of humor is intact and their ability to provide meme fuel is great, but being the GOAT might not be as cut and dried as people might think it is. They're still worth talking about though.
Let's be honest, Egyptians might have shown us the way.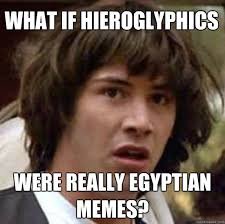 It's not meant as disrespect since hieroglyphics did tell a story, but there's nothing to say that the sense of humor that the ancient Egyptians might have had didn't get translated onto stone or papyrus every now and then. Just imagine the Egyptians being the first GOATs when it comes to memes, that would actually be all kinds of awesome. Some folks might want to roll their eyes and say that it's hella disrespectful, but ignoring those folks is pretty easy since among the many that created their own forms of writing in the ancient past, the Egyptians are without a doubt among those that we have to thank, in some manner, for the creation of memes.
Admit it, Germans are just as stubborn, and correct, when it comes to drinking.
This is a debate that never gets old since honestly a lot of countries think that they have the strongest alcohol and the best in the world. It's capable of creating one great source of memes that can easily pick out the GOATs among the crowd. Germans, kind of like Russians, have a lot of pride in their alcohol and how it's consumed. For this reason, Germany is another country that can claim GOAT status when it comes to meme material
This could be taken in a number of different ways.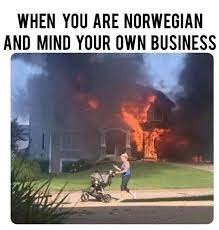 Oh yes, it's a stereotype, but as much as some folks might have said that Norway doesn't really seek to interact with a lot of other people and countries. That alone has made it worthy of the GOAT status when it comes to meme material. It might sound a little insensitive, but when it comes to comedy one has to remember that if it's funny, go on and do it. If it crosses a line and becomes a hateful thing, THEN you stop. Otherwise, if it's funny, tell that story and lean into the stereotype, take away the negative energy by laughing at it.
Be offended all you want, but try badmouthing a full-blooded Italian woman, I dare you.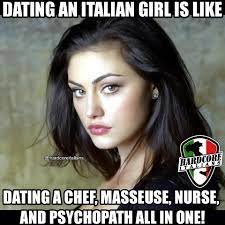 If you think this is a stereotype and not at all true, I'll repeat, "I dare you." Having spoken to a few Italian women throughout the years, I've learned the lesson to batten down the hatches and prepare to have your ass handed to you if you decide to talk back to a full-blooded Italian woman, but I've also learned to shut my mouth from time to time. As far as being all those other things? Yeah, a lot of Italian women can be sweet as pie and absolutely great when it comes to many things. But pissing them off creates meme material the likes of which is worth placing them in the competition to be the GOAT.
It doesn't speak for originality, does it?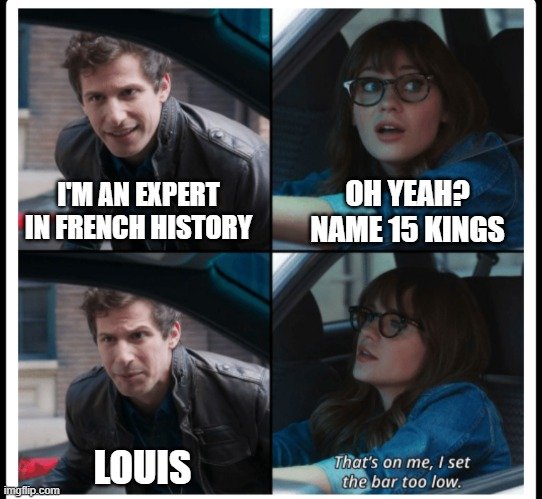 To be fair, the French have given the world quite a bit, but their reputation has been built up one era at a time and, well, they don't always get the best showing. The French have definitely created a great deal of history that is meme-worthy and that allows people to look back and realize that as much as the world as liked to make fun of the French (and they have), they've still been able to comprehend that France has been a GOAT in their own right.
Some folks look at people 'roughing it' and reply "that's cute".
Some countries have known more about 'roughing it' throughout the years than any others would be able to understand. Scotland, kind of like Ireland, gets a little left out of the running when it comes to being the GOAT of anything, since they're small countries that don't appear to contribute a lot to the world. In truth however, they both qualify for the GOAT status when it comes to meme material since as brutal and as backward as they've been seen in the distant past, Scotland is one of those that deserves this status for a few reasons.
Once you see it you can't get it out of your head.
China has been worthy of GOAT status for a while to be fair, but there are times when you can't help but wonder if the country does its best to make sure that it's going to remain as GOAT-eligible as possible by doing whatever it can to make sure that people are thinking well of them. That might not be correct, but as it stands, it's just a feeling, since China has a big voice throughout the world at this time, so it's easy to think the worst. But GOAT-wise, the country has a lot of meme material to fall back on.
Don't get mad England, you know it's true.
England has a long and rich history that is rife with material for memes that can be absolutely hilarious. True, some of it might be argumentative and kind of offensive at times, but the truth is that England is the type of place that picks up the status of the GOAT within every era for one reason: there's a wealth of ready-made material to pull from.
It feels as though those in Ireland just DGAF, right?
Ireland is a country that can claim the GOAT status because kind of like England, it has a wealth of material, some of it stereotypical, that can create one great meme after another. Ireland's 'don't give a f' attitude is great since it allows comedy to become one of the most important parts of life when speaking of this country and its people. Ireland will no doubt go down in history as one of the most meme-worthy GOATs worldwide.
So what do you think Radassers? Obviously there are a lot of countries that were left out, but which country do you think has the best memes and the best material to draw from?
WTR? (Why's That Radass?)
When it comes to memes, a lot of people don't think about them, other than to laugh. If that's what it takes to get them noticed, and to decide which country is best at the meme game, then it's fair to say that anything goes.