It's not the kind of history a lot of people want to look at, but you'd be surprised what happened.
Update: The coronavirus is still making history in 2023, unfortunately.
Those who were in the know back in late 2019 might have heard something coming down the grapevine, but for the rest of us it was likely a lot of rumor and conjecture, or so we thought. In any case, the nightmare that became the arrival of the coronavirus hit the world and it hit hard, and the damned thing just won't go away. But as things have gotten worse and slightly better and then worse again and then slightly better again we've been able to hang on and keep pushing forward, right?
Keeping your sense of humor doesn't hurt either, yeah?
March 2022, one would hope that things are getting better, yeah?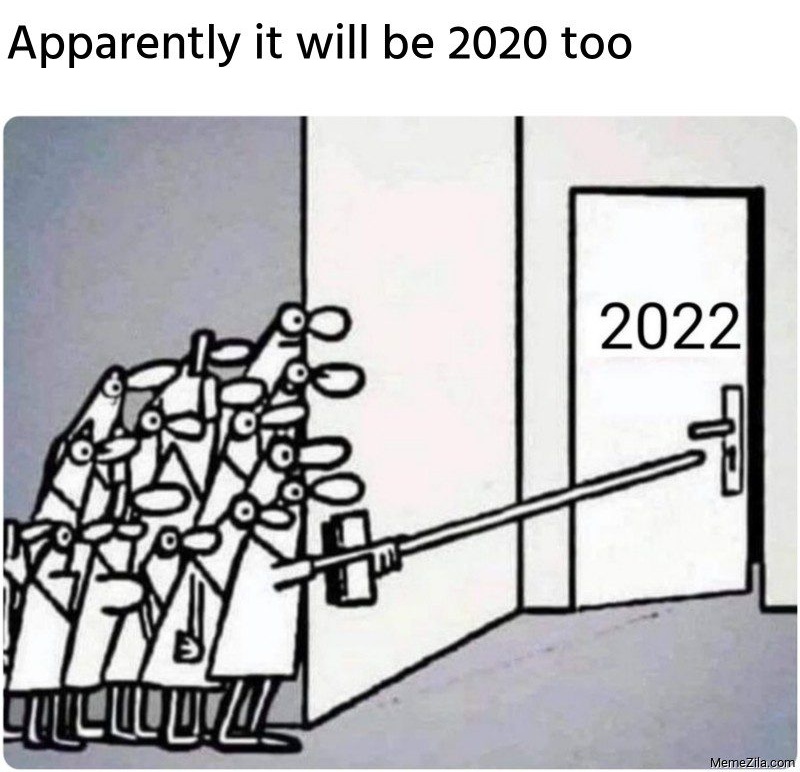 People are getting better when it comes to not listening to the mass media overload and getting bent out of shape, but there are still plenty that aren't willing to trust that things might be getting better. Unfortunately, this is the power of the media and those running it, that they can cow people into such a state of hyper-sensitivity to anything and everything that might harm them and/or change their lives. It might sound ignorant, or arrogant (I don't care which), but being scared of everything isn't any way to live.
February 2022, mask requirements are becoming more lenient in the USA.
This is a load off for a lot of people no doubt as the mask mandates have been irritating and even enraging a lot of people for a while. But to think that they're going to go away entirely is a little too optimistic, especially since some folks will cling to the idea no matter who says what. But thinking that some places might be loosening up their practice of demanding masks.
It's still a smart idea to keep your mask handy though since some people are still going to raise a stink about it.
January 2022, the Biden Administration finally started taking it easy on businesses concerning the vaccine and testing mandate.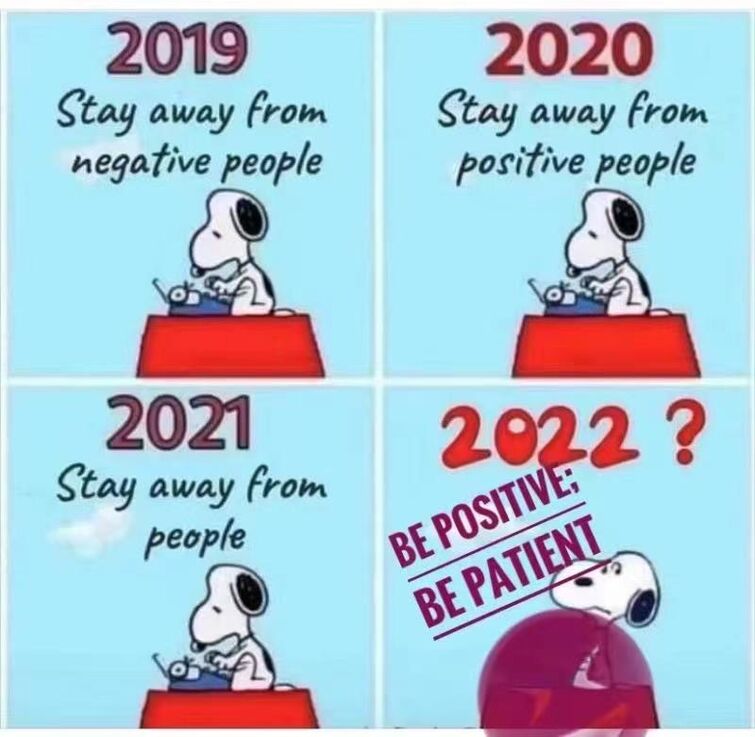 The mandates laid down are meant to protect people, right? The problem is that what might be seen as protection can also be seen as harm to another. This is especially true when it comes to mask and vaccine mandates that were designed to penalize businesses that would be forced to pay fines for the continued employment of anyone that didn't follow the mandates. Sure, it was for the safety of everyone, but when does it become less about safety and more about imposing one's will?
December 31st, 2021 YES, the coronavirus is still around…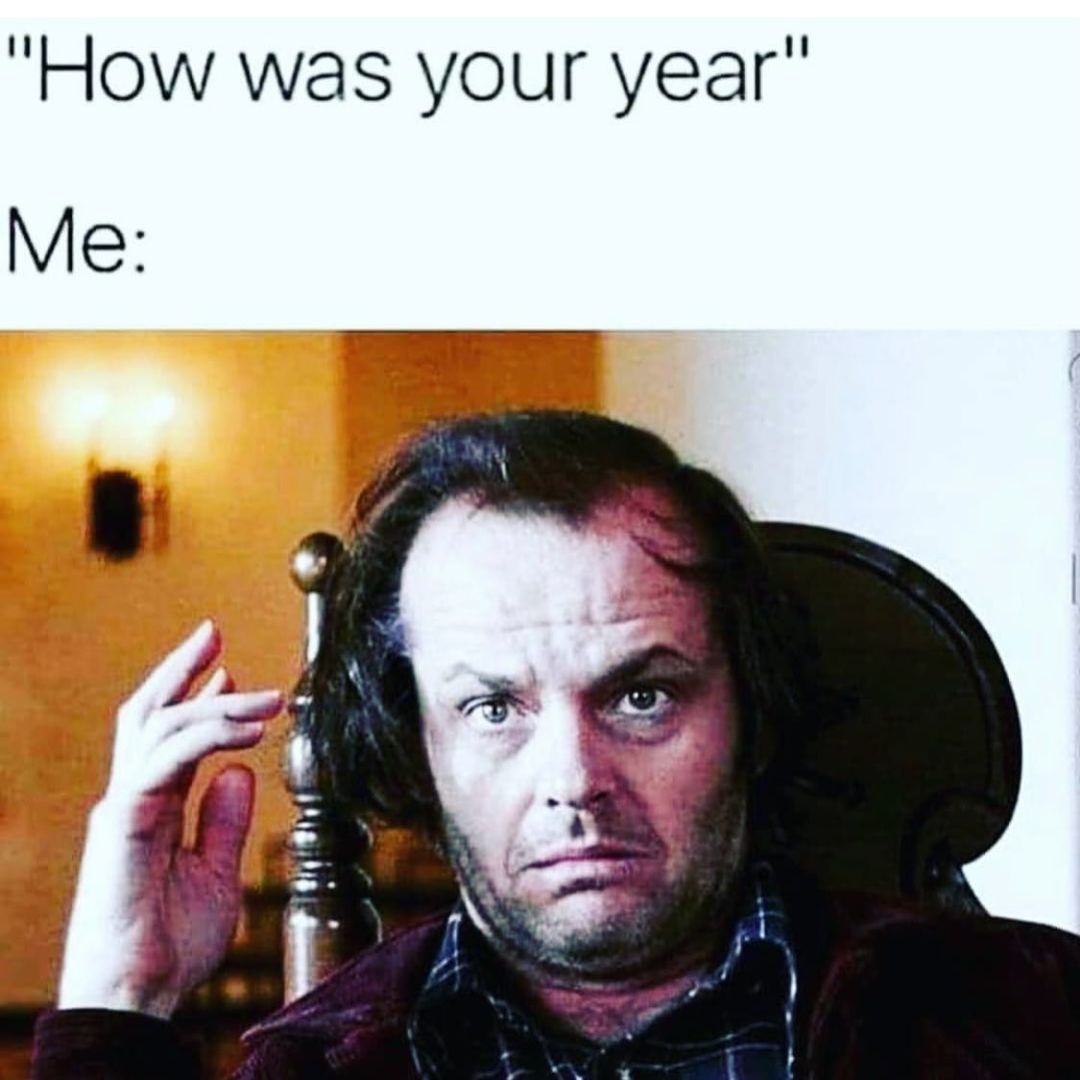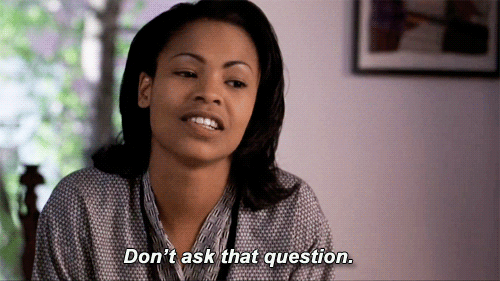 November 29th, 2021 the CDC announced that booster shots would be necessary.
Oh, another shot? Well yippie-kai-ay….said no one ever.
October 1st, 2021, people were back to work, with plenty of precautions.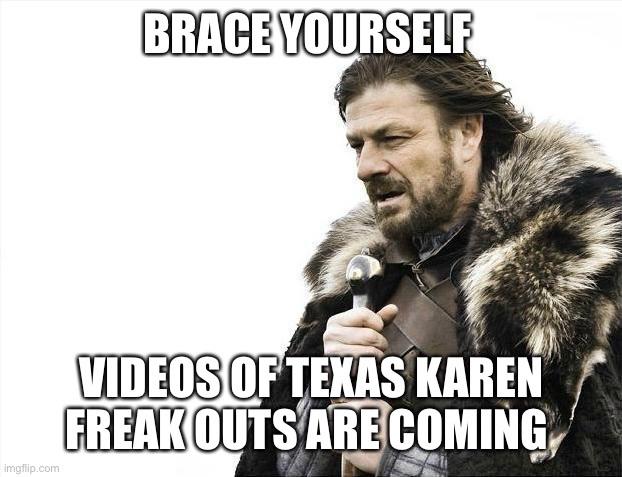 To be realistic, Karen's have been a huge issue for a while, but they tend to ramp up every month or so, and at any given workplace it's bound to happen that people who are already on edge are going to Karen out a time or two and give others a piece of their mind whether the unfortunate individuals want it or not.
September 20th, 2021 Fauci mentioned that kids 12 and older would soon be capable of getting the vaccine.
Oh Fauci, that font of good fortune and ill tidings. Once people heard this there were plenty of people wondering when they could stick their kids with a needle in order to get the vaccinated and out of the danger zone. But wait, didn't someone say that the vaccination isn't a guaranteed fix? Ooooh, I think they did.
August 25th, 2021 humanitarians try to vaccinate conflict zones.
I'll say this for humanitarians, they are trying to do something good. But there are also times when they don't know how to leave well enough along and start making things worse since they can't find it in their hearts to realize that people don't always want their help.
July 28th, 2021 several states still require masks when indoors.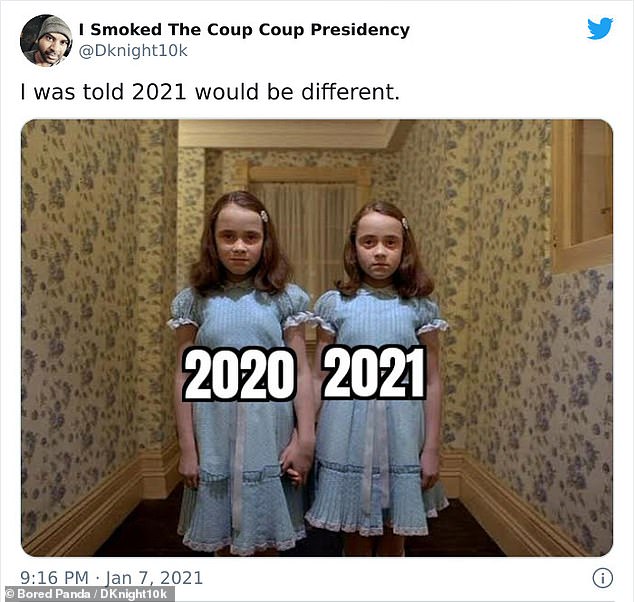 A lot of people felt lied to when it came to thinking that 2021 was going to be different since…well…the magic reset button that was supposed to get hit probably got plastered over and buried beneath a brick wall somewhere. 2021 wasn't quite as bad, but it was like the lingering aftertaste of a nasty drink that you can't get out of your mouth.
June 29th, 2021 consumer confidence is rising.
People were starting to think that they were nearing the end of the tunnel, those poor unfortunate souls. It's time like this that a time machine would come just so someone from the present could come back and say 'nope, we're still screwed'.
May 28th, 2021 companies start contemplating incentives for employees to get vaccinated.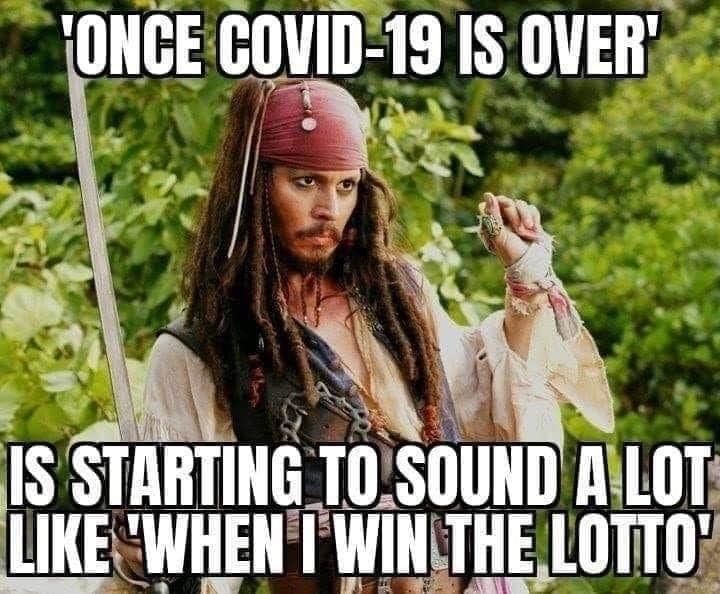 t's amazing how 'incentives' turned into demands almost overnight as more and more companies started facing the reality of heavy fines if they didn't get their employees to vaccinate. You can say whatever you want about vaccines, but the idea of forcing anything on anyone is bound to get a lot of backlash.
March 30th, 2021 it's revealed that vaccines are a false sense of security.
It's like swimming in a shark tank and having a marine biologist tell you that you're perfectly safe…but not really. If people that didn't want the vaccine were loud to begin with, they grew even louder after this since they now had 'proof' that the vaccines were a waste of time and so many of their fellow Americans were sheep. Oy vey.
March 26th, 2021 people struggle with getting back to normal.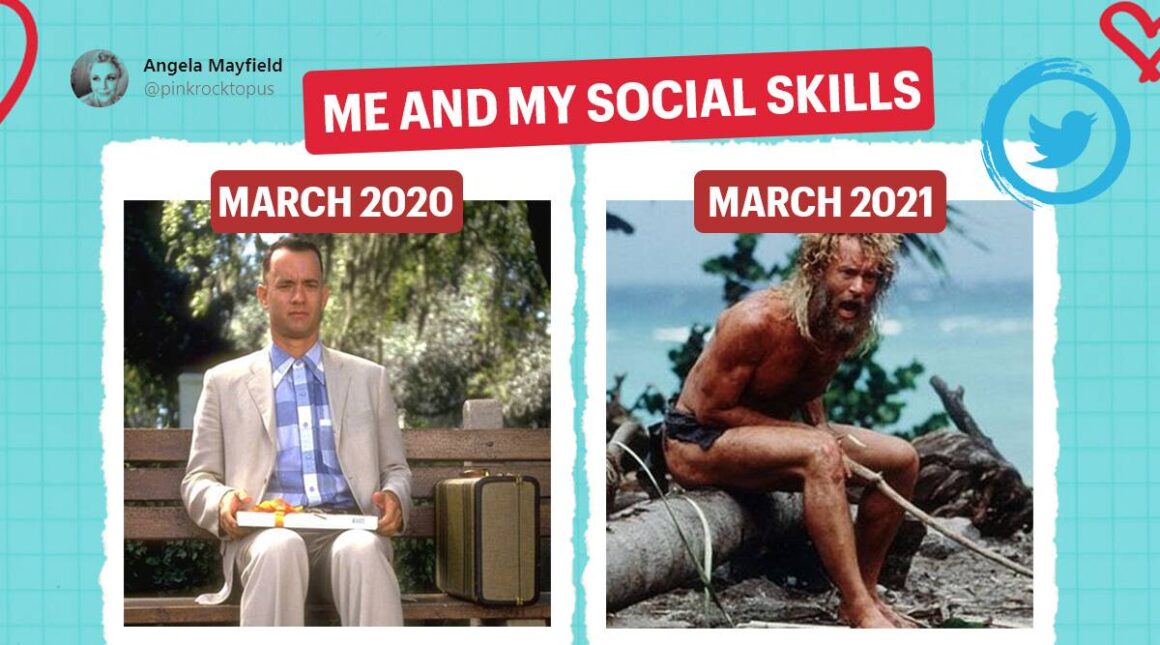 See, this is why I don't like people sometimes, since all it took was staying inside and away from others for a while for people to break down. I can understand needing to get back into routines and finding a new way to deal with people, but there are enough modern inventions that make it possible for people to communicate, which means that getting back to normal shouldn't have been quite that hard since if you can talk to someone or video chat with them, you're halfway there at least.
February 28th, 2021 Governors lift the COVID restrictions on going back to work.
People went back to work, kids went back to school, and all was supposed to be right with the world. Well, that is, as long as you slather yourself in sanitizer and wear at least one or two masks over your face anywhere and everywhere you go. Then yeah, things could get back to normal.
January 11th, 2021 Omicron gets recognized as a significant issue.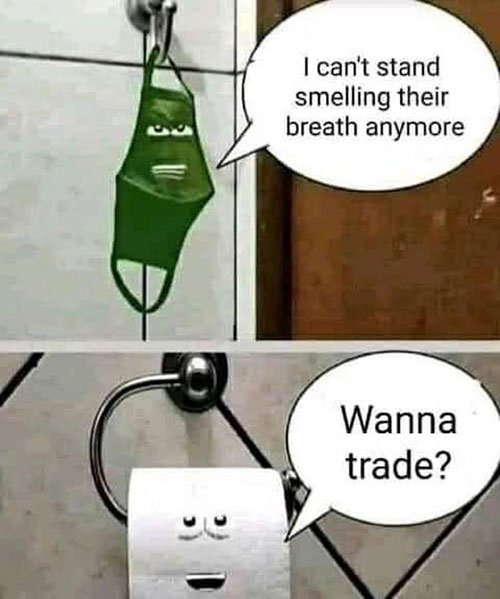 At this point people were just tired of everything and were ready to hear a bit of good news…yeah, that wasn't happening. No one waved a magic wand to make everything go back to what it had been before. Who else wasn't surprised? The mask wearing wasn't the worst of it, it was the several other effects that people were worrying over.
And if you were thinking that 2021 was going to be better, keep reading…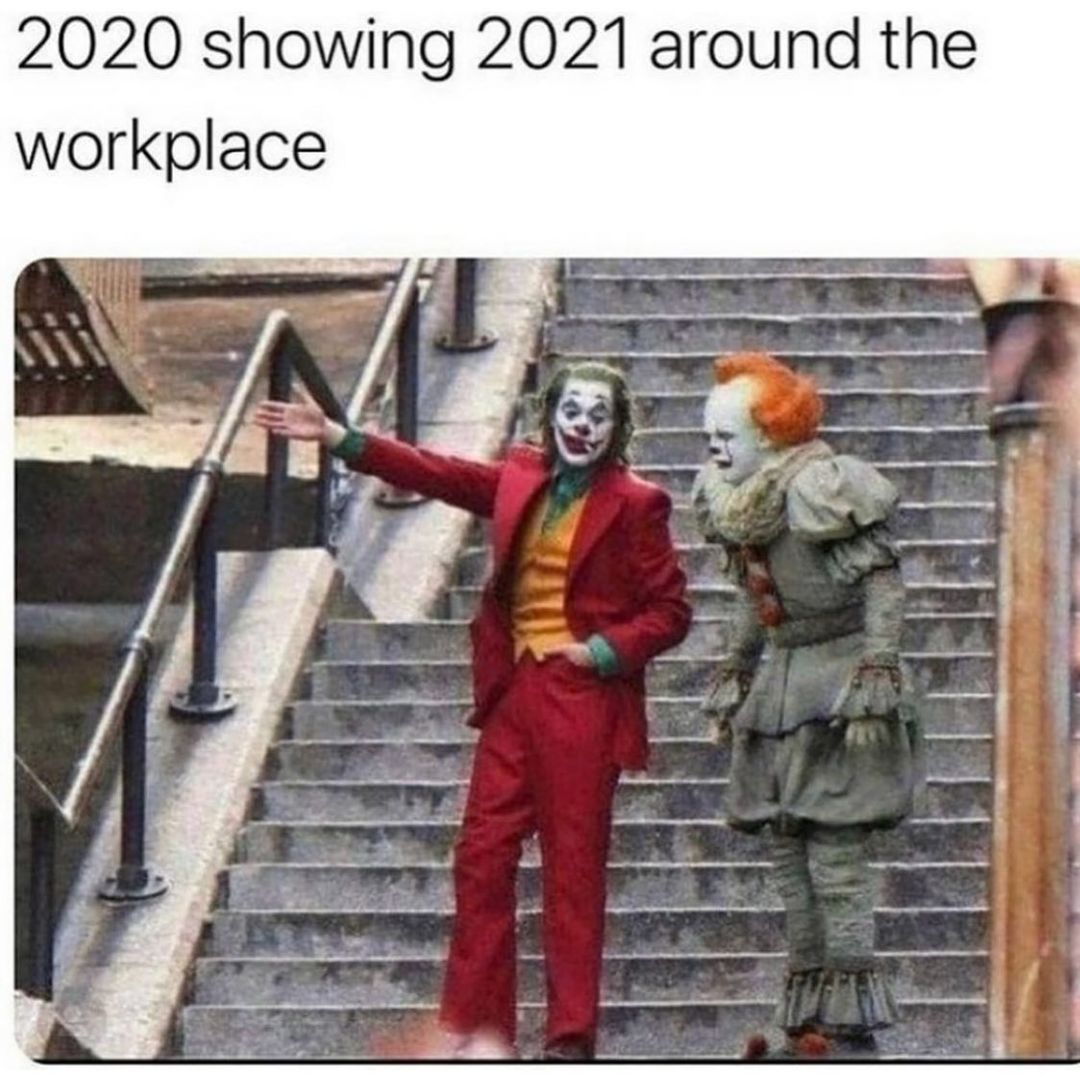 In theory, 2020 was a soggy shit sandwich that got tossed in the sewer where it started to float and was eventually flushed out into an ocean of uncertainties, where it continued to float…
December 31st, 2020 the USA didn't vaccinate the number of people that was predicted.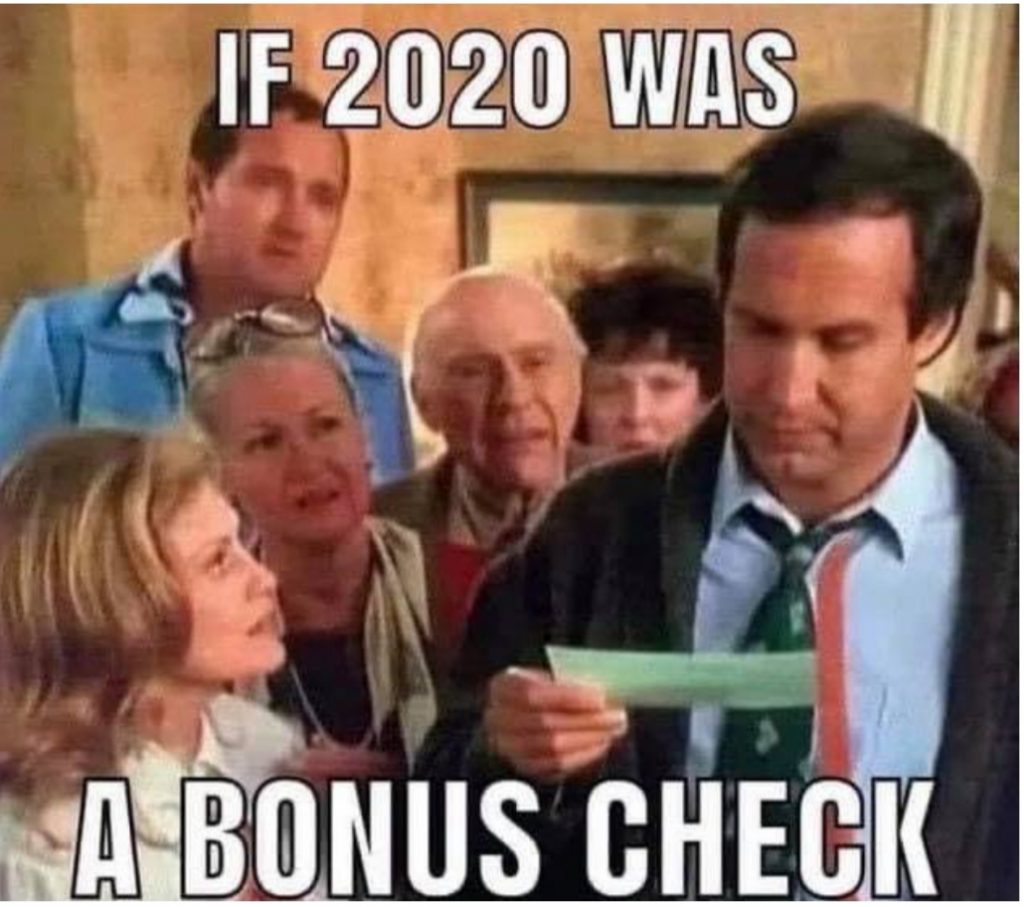 It was like a cup check that one didn't expect when 2020 ended and everyone thought that life was going to go back to what it had been before. This is when the check came due for the past 12 months and everyone was reminded that nope, there's plenty more where that came from.
November 11th, 2020 indoor establishments are blamed for continual spread of coronavirus.
Yes, it took this long for people to figure out that the virus was being spread by people being close together in restaurants and other locations. But the downside was that now people had to find something to do without partaking of their favorite pastimes. Seriously, this was when the introverts really started laughing.
October 2nd, 2020 Donald and Melania Trump are diagnosed with COVID.
A lot of folks were worried, but some actually cheered since it proved their point…somehow. The fact that Trump did get COVID made a lot of people feel vindicated somehow since the POTUS would likely have to choke on every single word he'd ever said. The truth is that he quarantined along with Melania and was just fine afterward.
September 23rd, 2020 a new strain of COVID-19 is discovered.
Seriously, people were over this year at this time and were ready to see one of two things happen. They either wanted 2021 to magically whisk them away into a new and better future, or they just wanted it to end and say 'meh, we had a good run'. Don't roll your eyes at me, a lot of folks were about ready to jump off a building at this point.
August 13th, 2020 Biden calls for a 3-month mask mandate.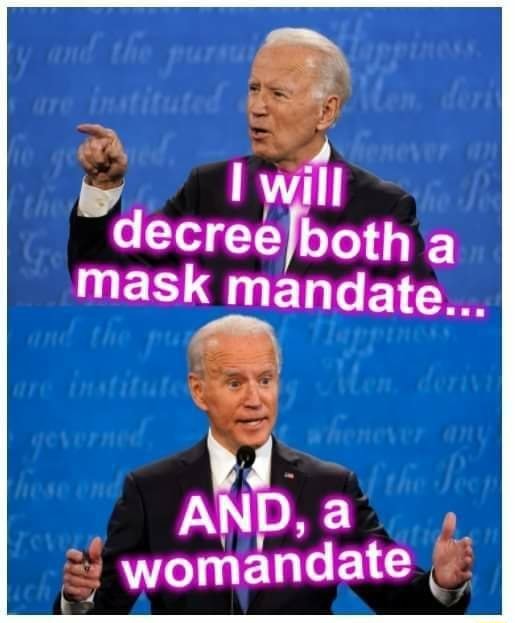 Listening to Joe Biden sometimes is like listening to…oh wait, he is a doddering old man that acts like he has onset dementia, at least sometimes. But trying to make sense of half of what he's saying makes one wonder how in the world he's managed to stay in office so long when he hasn't done much and has somehow convinced people that he's done everything he set out to do.
July 21st, 2020 vaccines start showing a bit of promise.
You would have thought that people would be happy to see a vaccine working against a pandemic that could easily kill so many. But if anything, the struggle only worsened since people didn't trust the vaccine, they didn't trust their leadership, they didn't trust each other…you see where I'm going with this?
June 30th, 2020, Dr. Fauci feeds into the hysteria by saying that COVID-19 deaths could reach 100,000 per day.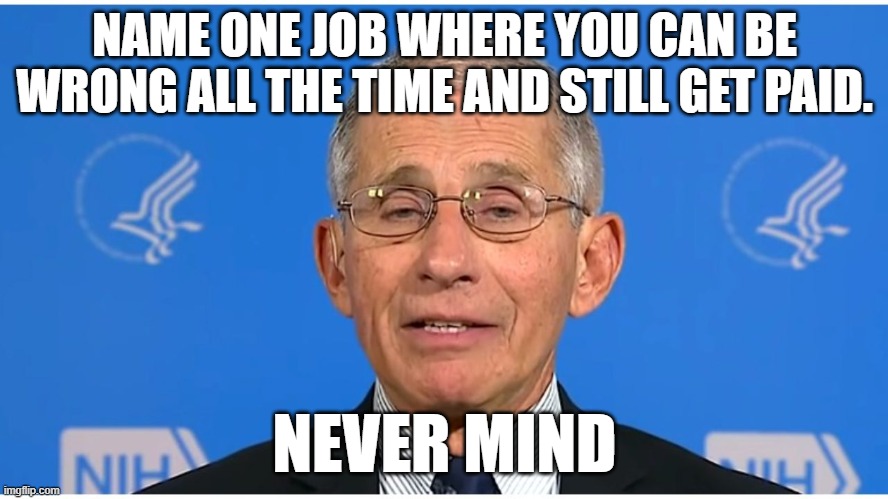 This guy became a guru in the eyes of many and one of the dumbest smart people to many others. Personally I don't care, it's easy to think that he was trying to help, but thinking that he's a saint that doesn't have something going on behind the scenes is kind of tough since lying and being deceitful is something that people are used to with public figures.
May 28th, 2020 COVID-19 deaths pass 100k in USA.
Seriously, was no one else amazed at how fast those numbers went up? I'm not a COVID-denier by any means, but when a person dies due to 'complications' that are brought on by another disease, and the cause of death is stated by the catalyst that worsened the pre-existing disease, it feels a bit ridiculous to say that a person died of COVID when COVID was present, but it didn't necessarily cause the person's demise.
April 8th, 2020 the 'COVID cocktail' controversy begins.
Aaaand taking things out of context revved up when the president at the time, Donald Trump, was accused of telling people to take a substance that that others stated was harmful and even deadly. If you want to see the average intelligence of a person then wait until the media gets hold of even the smallest statement they can and deliver it to people in a way that makes it apparent that their leaders are attempting to misguide them.
March 11th, 2020 WHO announced the pandemic.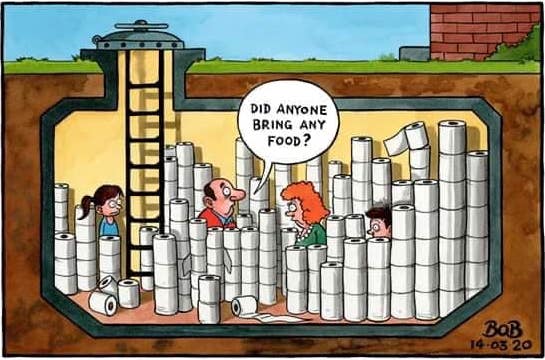 Does anyone remember how fast the toilet paper started flying off the shelves? TOILET PAPER. A pandemic gets announced and the first concern that people have is how they're going to wipe their ass without a roll of toilet paper. Screw the food and other stuff, toilet paper and hand sanitizer were a cause for a fight to break out in a number of stores.
February 2nd, 2020 global air travel was restricted.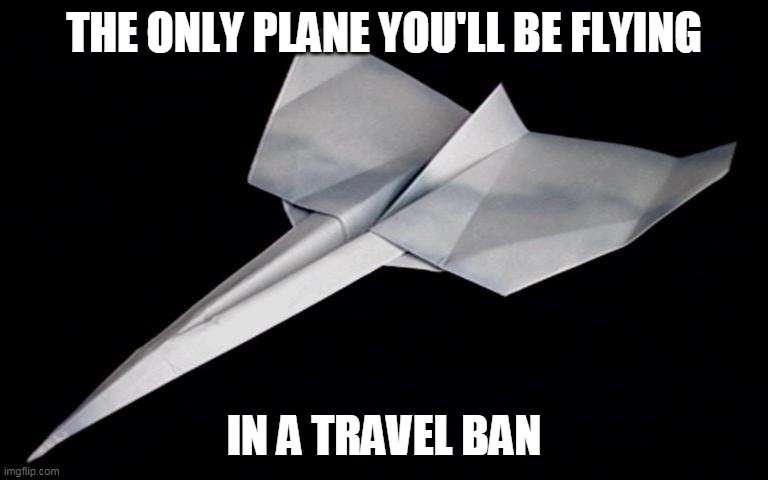 When you start telling people to buckle down and bear with it, people listen, right? If you said yes then what world are you living on? The moment a travel ban was in place people started flipping out and making life miserable, more than usual, for airline workers. This was not the time for admitting that you worked in an airport since some folks were ready to crucify TSA agents and everyone else.
January 9th, 2020 WHO announced the mysterious virus.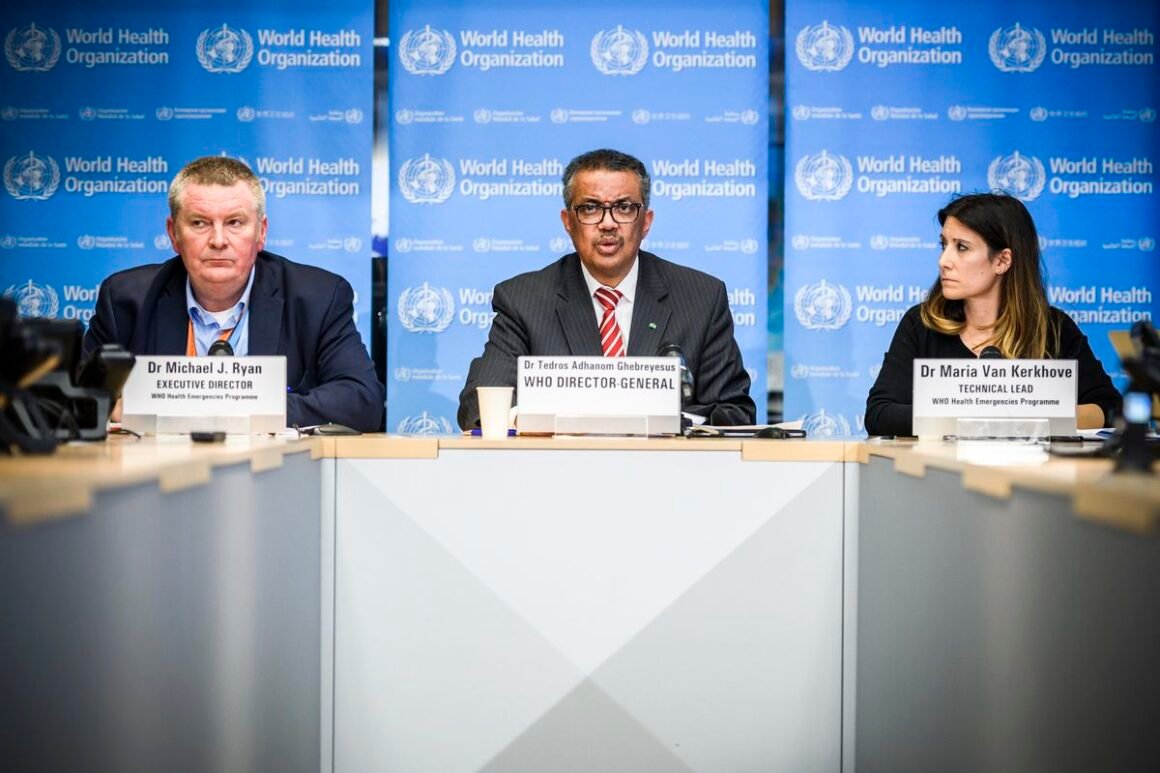 Believe it or not, a lot of people thought this was a joke since the idea of a virus creating a worldwide epidemic, a pandemic we were adamantly told, felt ridiculous. We still tried to go out to the movies, we still tried to act normal, whatever that is. And yet, it took almost no time at all for things to go from relatively calm to people losing their damned minds overnight.
December 2019 might live in infamy as the month when COVID made it to the USA.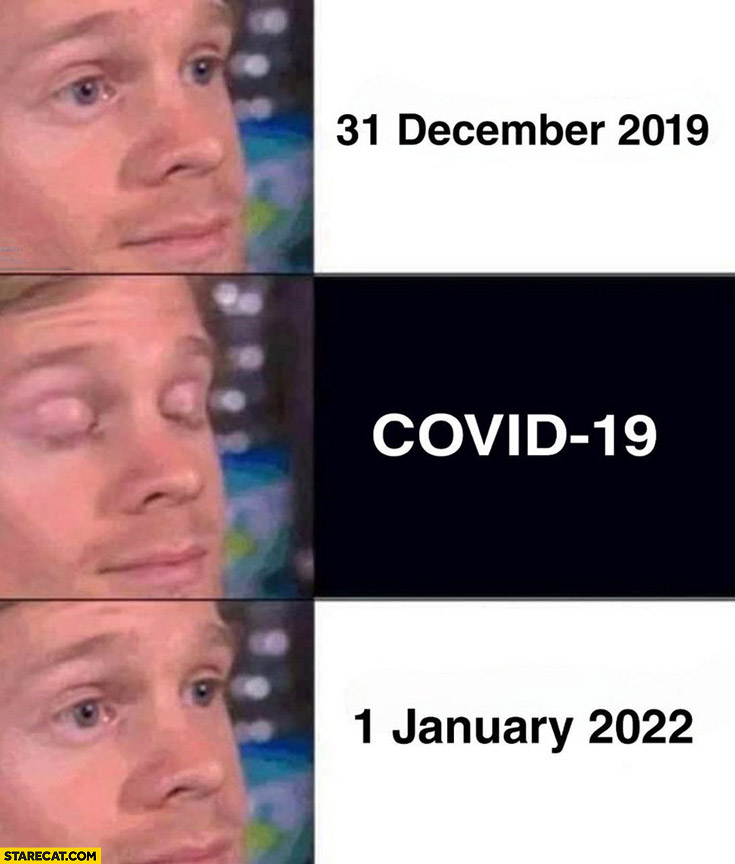 Up until this point a lot of people thought that COVID might be just another illness that they would have to watch out for, but when more and more people started getting sick, things only got worse. People were looking in every direction and trying to believe in anything they were told to get through their day.
November 2019, rumblings of the issue coming out of Wuhan started to be heard.
Remember, back in the 'old' days?
Update: The 'Rona is Still Around
It's been reported recently that China is still dealing with the coronavirus. The country has recently reported that over 60% of the region has been infected. Even in the USA, COVID-19 is still a big concern as cases continue to be reported. So…three years and counting…
WTR? (Why's That Radass?)
It's been a rough couple of years on a lot of people, and we hope that everyone is taking it as easy as they can and staying safe. We also hope that your sense of humor has survived thus far since we have a lot left in the tank to keep your spirits up.